---
Want IT Virtually Visible? Tag IT!

Ken Sinclair

Founder, Owner, Publisher AutomatedBuildings.com
Tagging IT is now mandatory or "IT" will virtually disappear as fast as created. Worse yet, the Internet Things we create the "IT" will virtually disappear and no one or no machine will be able to find them in the big data blizzard on-the-edge or in the cloud, to further the value of creation.

If we wish to find our "IT"; our connected creations and have machine learning enhance and help us on our journey to self-create our newer creations, we must tag IT.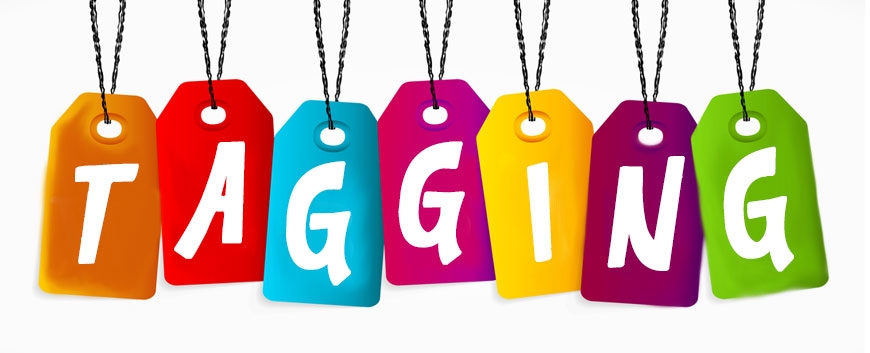 Name calling which in the past was discouraged has become a mandatory requirement for our Internet Things connected creations and their components.

Last month I continued on a mind-expanding journey building on our meta-morphing-mashup for our goal of self-creation / self-enhancement.

The importance of the call to tagging was underpinned in my last several columns but highlighted with this mashup,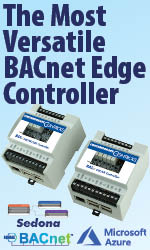 The ASHRAE BACnet committee (www.bacnet.org), Project Haystack (www.project-haystack.org) and Brick Schema (www.brickschema.org) announced they are actively collaborating to integrate Haystack tagging and Brick data modeling concepts into the new proposed ASHRAE Standard 223P for semantic tagging of building data.

What is Brick Schema? http://brickschema.org
A Uniform Metadata Schema for Buildings, Commercial buildings have long since been a primary target for applications from a number of areas: from cyber-physical systems to building energy use to improve human interactions in built environments. While technological advances have been made in these areas, such solutions rarely experience widespread adoption due to the lack of a common descriptive schema reducing the now-prohibitive cost of porting these applications and systems to different buildings.

In case you missed it, this interview helps us better understand how the Bricks fit into tagging
Playing Metadata Tag "U R it". Brick Schema builds on the concept of tags from Project Haystack and enriches the schema with an underlying ontology that crystallizes the concepts defined by the tags… - Therese Sullivan, Principal, BuildingContext Ltd.
Sinclair: As our data science and edge reporter, what do you make of brickschema.org?
Sullivan: Brick Schema is another open source organization launched around metadata tagging for buildings. Automatedbuildings readers have been learning about and, in some cases, deploying Haystack tagging for over five years, so the easiest way to define Brick Schema is in terms of Project Haystack. In fact, that is what the Brick Schema developers do themselves. The Brick academic researchers presented their work in mid-November at a conference on the Stanford campus called BuildSys 2016. According to the paper introducing the demonstration project:
"Brick Schema builds on the concept of tags from Project Haystack and enriches the schema with an underlying ontology that crystallizes the concepts defined by the tags…"
Brick vs. Haystack

Sinclair: This is great stuff I think we all have discovered what open is all about. You do not need to ask to build on someone else's great open work. People working with open to create "open-er."

Sullivan: I don't think anyone asked permission. But, I hope the two organizations will work together toward the goal. All the brain power behind this Brick Schema launch validates that tagging and taxonomy are the right problems to be working on. Project Haystack has the lead on that. And open means open, so "Haystackers" can now copy any concepts in Brick Schema that they like. It is quite a compliment to Project Haystack that all these PhD-types from top universities in California, Carnegie Mellon University, IBM Ireland, etc. studied the landscape and decided to build on the Project Haystack metadata open source effort. It's an acknowledgment that Project Haystack Methodology is the best technology out there. The Brick research papers say as much. Their charts also draw comparisons to BIM-related hierarchies, but the Brick graph draws directly from Haystack. BACnet has considered standardizing a metadata schema as well. ASHRAE Addendum 135-2012ba provides a way to add metadata to BACnet devices, but this too includes a provision that allows BACnet to access Haystack Tagging.

Now, the open-source Brick Schema organization will add its heavy data science expertise with the same goal of an open metadata schema for buildings. I think that is how open source works? They'll want to engage even more commissioning experts, master systems integrators, and other building data wrangler-types. Domain knowledge is vital. University data science untethered to experience is not a formula for success. As you say 'Our Assets are People, not Technology.' The greatest accomplishment of Project Haystack is its community. Some real innovators in the BAS industry have joined, but many are holding back. Haystack plus Brick Schema would be the start of an awesome community enlargement,
How are folks using Tagging to modify their business model?
From this article, Standard Semantic Tagging is a Mainstay of the Energy Management Business - Jim Meacham, PE, Principal, Co-Founder, Altura Associates
Altura is pioneering a new class of service—full-lifecycle asset management in a tag-based environment.

Altura Associates offers building energy analytics, project implementation, and strategic advisory services to a wide range of clients across North America. Over the past five years, our business has become increasingly reliant on our ability to demystify and accelerate our clients' adoption of data-driven energy management. Haystack tagging has been a critical component of our standards and workflow to enable scalable, extensible, repeatable processes. We use it on every building project. Altura has rapidly grown our database of active building analytics implementations to over 50 million square feet and tens of billions of time-series data points. We would not be able to effectively manage the portfolio without Haystack, and we are proud to have been recognized for this work with the first Project-Haystack Award from the ControlTrends Awards 2017 poll. We are also pleased by ASHRAE's recent announcement that Project Haystack, the BACnet committee and Brick Schema are now collaborating on the semantic tagging of building data under the new proposed ASHRAE Standard 223P.

Other organizations are working on the tagging of almost everything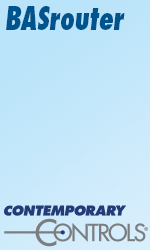 This infogram shows the value of tagging from creation to recycling http://www.tagitsmart.eu/objective
TagItSmart sets out to redefine the way we think of everyday mass-market objects not normally considered as part of an IoT ecosystem. These new smarter objects will dynamically change their status in response to a variety of factors and be seamlessly tracked during their lifecycle.This will change the way users-to-things interactions are viewed. Combining the power of functional inks with the pervasiveness of digital (e.g. QR-codes) and electronic (e.g. NFC tags) markers, zillions of objects will embed cheap sensing capabilities thus being able to capture new contextual information. Beside this, the ubiquitous presence of smartphones with their cameras and NFC readers will create the perfect bridge between everyday users and their objects. This will create a completely new flow of crowdsourced information, which extracted from the objects and enriched with user data, can be exploited by new service,
To create a TagItSmart! ecosystem comprising all relevant stakeholders to ensure wide take up, sustainable development, expansion and exploitation of TagItSmart! functionalities.
TagItSmart https://iot-epi.eu/project/tagitsmart is changing the way products can be tracked and monitored. Their goal is to connect mass-market products.

In addition to the smart tags, they also offer a service platform and API's to enable the development of a range of new services.

Functional ink + Optical Tags + Smart Phones + Cloud = IoT for mass-market products.
A new word and concept for me functional Inks https://www.sciencedaily.com/releases/2016/10/161003092606.htm
Through the TagItSmart project, VTT Technical Research Centre of Finland is developing functional inks which can be used to add variable codes to products. For example, using such a code a mug can notify a consumer of the temperature of a drink, or packaging can notify of the 'best before' date and the product origin and country of production.

My Conclusion: you must tag IT, every creation.
I hope this column helps you understand that tagging is not just a nice to have feature but a mandatory piece to future-proofing our IT creations. Just in case one of these standards are not the correct one, please leave enough space to retag to the new one. If IT is machine readable, you have lots of space, and have not assumed how IT will be used; this task will be done in seconds.

---


[Click Banner To Learn More]
[Home Page] [The Automator] [About] [Subscribe ] [Contact Us]