---
Across My Desk

snippets, blog bits, tweets, linkedIn posts, and url links that are about to fall off my desktop




Ken Sinclair

Founder, Owner, Publisher AutomatedBuildings.com
Every month there is a blizzard of information contained in the emails and newsletters that cross my desk on their way to AutomatedBuildings.com. Some of this information is not in the form of any type of content we can publish but I feel I should share with you these snippets, blog bits, Tweets, LinkedIn posts, and URL links that are about to fall off my desktop.
On a daily basis I tweet as @Ken_Sinclair https://twitter.com/Ken_Sinclair

I tweet links I think will be of interest and part of our rapid industry evolution.

Also, http://automatedbuildings.com/ maintains this LinkedIn online blog for the magazine, a great place to interact.
But I still have stuff falling off my desk I feel I should share.
My Top Tweets and posts
Want IT Virtually Visible? Tag IT!
http://www.contractormag.com/iot/want-it-virtually-visible-tag-it …
http://automatedbuildings.com
April issue "Meta-Morphing Mashup" making all that we have machine-readable
automatedbuildings.com/news/apr18/rev…
automatedbuildings.com pic.twitter.com/1ATH05ZyXC
#RUIOTREADY Let's all work on the human interface of IoT words of wisdom from Audrey @robvank @iotconsortium @iotforall @ProptechFinland @BACnetIntl @ashraenews @EricStromquist @BuildingContext @AnalytikaByCim twitter.com/audreyt/status…

AutomatedBuildings.com Online Magazine Forum 3,624 members

Join Project Sandstar Background: Sandstar integrates sandstar engine, haystack and sedona into a seamless whole: Methods: Device template is created in order to abstract system calls to GPIO, I2C, UART and other hardware level communication. Within this file we have utilized a tag called "channel". A zinc in the form of grid with records where "channel" tag which is type number is generated. Within the zinc file we are forming all tags necessary to convert raw data into cur val data form. This consists of tags that defines programming data type, port definition, sandstar engine, localization conversion and last regular haystack tags are defined for application abstraction. Sandstar C/C++ engine consumes both files and communicates to both Sedona and Haystack rest api.

Other Industry Stuff

Sensible Building Science — Saving energy in buildings through sensorless occupancy counting and visualization. Sensible Building Science is a sustainability company based at the University of British Columbia. Our core product is the Bridge, a middleware solution that uses existing Wi-Fi data to visualize occupancy in spaces and adjust HVAC controls for energy savings and improved comfort. The Bridge has been commercially installed at three major BC campuses, and pilot projects are progressing in several additional locations. Sensible was founded by Stefan Storey in 2014 and employs a team of scientists and engineers. Sensible's projects include collaborations with SES Consulting, Prism Engineering, and Cisco Systems. Research and development has been accelerated by innovation partnerships at UBC, and by funding support from NRC-IRAP. Canadian and US patents have been filed for the Bridge technology.
Brand new Voice and Vision Kits, now with added Raspberry Pi Around this time last year Google and Raspberry Pi did something rather interesting. Together they packaged machine learning—the ability for your Raspberry Pi to think and reason—as a kit, and made it available free on the cover of a magazine. The magazine sold out in hours.

The Lighting Controls Association is proud to offer free, comprehensive online education about lighting controls technology and application.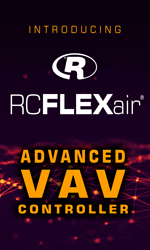 Courses are free and registered with CALCTP (CALCTP), NLCAA (NLCAA), NCQLP (LC LEU) and AIA (CES LU/HSW). CEUs are also available. Courses are recognized as preparation for CALTCP and NLCAA training and certification in California, and the NALMCO CLCP certification internationally.
Smart Systems Design A new discipline that lies between the "fault lines" of existing disciplines – the convergence of design, strategy, and innovation processes. Fundamentally, design is what drives the success or failure of any innovation model; any new product, service, or experience. Thus, companies must envision the design role as one that enables business systems across every component: Ecosystem Relationships, Customer Behavior, Technology, Talent & Skills; Data & Content; Experience & Interactions.

Making a "Smart City" smart with cellular gateways Daniel McCormack & Michael Morscher "Smart cities" comprise increasingly dense networks of remote sensors, providing levels of insight never before achievable and made even more valuable by allowing the correlation of diverse sources. The promise of smart cities can only be unlocked with real-time data access, yet many urban sensor applications prohibit wired connectivity and cannot be supported by short-range WiFi. The use of industrial cellular gateways eliminates the barrier between data and cloud databases in systems where measurements would otherwise be stored only on disconnected local storage. Cellular gateways retrofit to existing sensor deployments, and as such, a gateway can be used in lieu of installing an entirely new connected sensor system. Further, specialized gateways reserve flexibility for the end user to adapt to certain design decisions such as the use of independent power versus wired power, and the type of battery to be used in accordance with the deployment environment. For functionality, cost-effectiveness, ease of integration, and security, cellular gateways are a sound choice to implement and complement scalable SCADA systems used for remote monitoring.

---


[Click Banner To Learn More]
[Home Page] [The Automator] [About] [Subscribe ] [Contact Us]