---
Rethinking Building Automation for the Remote World:

a pandemic perspective


Prabhu

Ramachandran,
Co-Founder & CEO,
Facilio Inc.

As the world tries to adapt in response to the harsh realities of a modern-day pandemic, the economic impact is being felt sharply across most industries. The COVID-19 induced 'lock-down' across much of the world has redefined the management of commercial buildings, changing expectations and possibly altering the industry's path for years to come. With most critical buildings still running and disconnected from operators, cloud-based remote BAS operations can be an invaluable advantage, during times that necessitate lean operations and reduced operational expenditures.

The pitfalls of a black swan event
Every major disruption - natural or man-made - shifts our priorities and alters perspectives, redefining the existing status quo. After the 2008 recession, the digital economy gained substantial traction, paving the way for the adoption of technology in every sector, including real estate. Consequently, BMS/BAS technology found many takers, as a means to manage built environments more efficiently. However, despite its overt benefits, building automation has continued to face roadblocks and bottlenecks that were already occupying the attention of change-makers and innovators in the industry, prior to the pandemic. In these trying times, with the CRE industry suddenly battling dramatic upheaval, the case for cloud-based remote access and control of building automation has become even more compelling than ever before.

The economic domino effect of the pandemic could soon entail reduction in sales and revenue for CRE owners. Under the circumstances, the most viable option for owners is to reduce their Opex costs. Extended lock-downs will necessitate effective remote BAS operations that transcend site-level implementation to unlock portfolio-scale opportunities.

The Mechanism

Reducing Opex rests on outcomes such as workforce optimization, remote asset management and efficient energy usage. Leveraging cloud-based and portfolio-wide operations of BAS, when undertaken successfully, can be one of the most consequential ways to empower leaner operations and access significant Opex savings. Remote operations technology can play a crucial role in empowering the smaller onsite workforces social distancing guidelines have forced on the CRE industry, while helping to identify and execute opportunities to minimize building resources for unoccupied floors. Targeted energy management can be another Opex reduction strategy that the granular transparency enabled by portfolio-scale BMS enables.

Strategies and tactics enabled by remote-tech solutions, which can effectively reduce Opex while optimizing services, include:

Over the longer term, there are opportunities the CRE industry has to incorporate greater building automation than in the past, which can make it much more resilient to the sort of unexpected and potentially catastrophic disruptions that the Covid-19 pandemic represents. For reliable business commercial real estate operations to resume in the post-pandemic economy, portfolio-wide centralized command and control platforms will be a fundamental enabling solution. The advantages of real-time, system-wide fault detection and diagnostics, remote command and control of system, integrated workflows coupled with maintenance and occupant request have become obvious to most CRE businesses during the pandemic – making a compelling case to reduce Opex. With limitations on the size of onsite workforces, predictive and condition based maintenance operations and remote upskilling present another advantage that the remote BAS approach enables.

Automation in conjunction with novel technologies
The core premise of building automation revolves around reducing the human intervention required to execute repetitive and mundane tasks, with the assistance of technology. BMS/BAS solutions also deliver on the promise of consistent quality in performance, reliability, programmability, remote targeted intervention and seamless operations. The real-time, system-wide granular transparency and centralized view of operations, which IoT technology and AI-driven digital platforms enable, allow CRE businesses to unlock unprecedented levels of efficiency, while simultaneously reducing Opex.

Property management, using a new generation of digital building automation tools, have able to formulate the sort of all-encompassing community-level strategies that have proved invaluable during the current crisis. For instance, BAS capabilities are proving critical to empowering condition based and predictive operations through remote work-order management, monitoring of alarms and failure prediction, while maintaining process efficiency and a high quality of occupant experiences, all at a portfolio level. Re-establishing tenant confidence through the use of touchless access to building services - using contactless app based controls for elevators, lighting, HVAC, etc. – is another significant way in which cloud based BAS capabilities will play a crucial role in helping the CRE industry establish a new normal.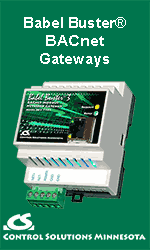 A crisis that will redefine preparedness
The COVID-19 pandemic has revealed several operational gaps in the management of buildings, which are best addressed through increased automation. Considering the current rise in the number of hardware-agnostic, off-the-shelf automation solutions requiring minimal IT skills, the digital retrofit market is expected to soar in the post-pandemic economy. As things stand, remote working and social distancing will stay in effect for the foreseeable future and the size of deployable teams will continue to be a challenge. These limitations are likely to make our post-pandemic future an opportune time for the industry to adopt centralized automation control in even greater numbers than before.

Experts are unanimous that the post lock-down economy will need to be resilient against future viral outbreaks of this nature, taking both economic and community health risks into account. While IoT and AI enhanced property management may have been considered cutting edge and optional – if optimal – only a few months ago, they are likely to emerge as the standard operating procedure, given the optionality they have given early adopters during the COVID-19 pandemic. Over the latter half of 2020, remote cloud-enabled BAS capabilities can be a powerful enabler, for CRE owners seeking to brave inevitable economic headwinds, while reducing disruption to their operations and optimizing returns on resources.
---
About the Author

Prabhu Ramachandran is the founder and CEO of Facilio Inc, an Enterprise platform for data-driven Facilities O & M (Operations & Maintenance) across real-estate portfolios, headquartered in New York (US) and with operations in USA, Middle East and India. Prabhu's career spans over 18 years of product, business and customer experience focused on enterprise-scale software for IoT-based connected services, sustainable building solutions, and telecom network management. For more information, please visit: https://facilio.com/

About Facilio
Headquartered in New York (USA), with operations in UAE and India, Facilio offers an Enterprise platform for data-driven real-time facilities operations & maintenance (O&M). Facilio harnesses IoT and AI to centrally consolidate existing building systems and automation data across the portfolio, onto the cloud. It offers applications and modules for property owners and service providers to manage and control portfolio-wide O&M activities and outcomes, such as maintenance, tenant experience and sustainability, in real-time.

---


[Click Banner To Learn More]
[Home Page] [The Automator] [About] [Subscribe ] [Contact Us]