---

EMAIL INTERVIEW – Rick LeBlanc and Ken Sinclair
Rick LeBlanc, Operating Partner, Huron Capital Partners and

Board Member of
Albireo Energy LLC
and Sciens Building Solutions.
Industry veteran Rick LeBlanc speaks about the post pandemic challenges for building owners and service providers when it is time for tenants and staff to return to work. When stay-athome orders are lifted and people want to return to their workplace, the buildings need to be back in full operation, ready for the occupants who will want to know the building is safe.
---
Post Pandemic Building Readiness - It won't be back to 'normal'
Sinclair: This pandemic has certainly disrupted our world. How has it affected your businesses and your customers?
LeBlanc: We have two portfolio companies that are services providers to the commercial and institutional building sector: Albireo Energy specializes in building automation and Sciens Building Solutions is focused on fire detection and protection.
Of course, a lot of buildings have been closed and the tenants are working remotely. Where possible both companies continue to provide services to certain buildings and construction sites that are still open and accessible. For buildings that are closed, our service personnel can monitor, control and even fix BMS and fire detections systems while working remotely.
Our customers, the building owners and property managers are beginning to think about the best way to get their buildings reopen and ready for when tenants are allowed to return to work.

Sinclair: What are the challenges for re-opening buildings post-pandemic?

LeBlanc: Many buildings have been shutdown for weeks after the tenants left to self-isolate - while other buildings have maintained only partial operation with limited access. Some nonessential mechanical and electrical systems may have been turned off or the building systems set to un-occupied mode. This kind of longer term building shutdown is unprecedented – so reopening a building is not as simple as flipping a switch.
There are different challenges for a building that has been closed-up versus a facility that has only had a partial shutdown. Various reports indicate that the virus will not survive for long on hard surfaces; walls, desks, counters, elevators - so a building that has been closed for weeks is probably safe. But when the building reopens, the occupants may need to practice social distancing, wear masks which is especially challenging in a public workspace where different people come and go.

A lot of buildings have stayed open with limited access allowing selected service providers and building staff to continue to do their work. These buildings may have had occupants or workers
who might be infected or could be carriers.

Landlords are trying to figure out the right way to reopen their building(s) and what needs to be done to get them 'tenant ready'. What can be done to ensure the building is 'coronavirus free'?
Meanwhile workers who have been self-isolated for weeks are wondering if it is safe to return to their workplace.
What assurances can a landlord give their tenants that the building is safe for return to work?

Sinclair: What changes do you foresee as buildings begin to open and people return to work?

LeBlanc: This pandemic has certainly made all of us much more aware of how easily this deadly virus can be easily transmitted. So most of us are in self-isolating at home and practice social distancing, wearing masks and wiping down items before we bring them home. Now what happens when we return to the building where we work?
Sinclair: What changes do you foresee as buildings begin to open and people return to work?
LeBlanc: This pandemic has certainly made all of us much more aware of how easily this deadly virus can be easily transmitted. For weeks, most of us have been self-isolating at home and working remotely. Most of us practice social distancing, wear masks and wipe down items before bring them into our home. Now what happens when we return to the building where we work?
I foresee several major changes:
a. Restart building systems
In order to get the building ready for occupancy, landlords need to ensure that critical building systems are fully operational and up to code. Depending on how long systems have been shutdown this could be a significant task. For HVAC systems this could be much like a recommissioning not just simply replacing filters. For fire alarm systems the landlord needs to ensure the proper testing has been done in accordance with the codes and standards per NFPA. Depending on the length of building shut-down there may be some catch-up work needed to satisfy the annual 'test & inspect' requirements in order to keep the buildings compliant and the occupants safe.
b. Disinfect the building
Most buildings typically have some level of regular maintenance but because of the coronavirus outbreak, prior to reopening their building; a landlord may want to undertake more stringent disinfection measures for common areas, lobby, elevators, and stairwells. Landlords who do a good job of this may wish to communicate the steps they have taken to protect tenants and staff. This could be in the form of 'Certified Clean' posters in the lobby, elevators and common areas. Maybe a Covid-19 kiosk or display updated daily with building specific rules and summary of actions taken.
c. Masks, social distancing
Some buildings may require occupants and visitors to wear masks and practice social distancing. Many people will want to continue this practice when they go back to work and expect their coworkers to comply as well.
We may begin to see lobby check-in stations where occupants and visitors must go through a control point to gain entry to the building. In some cases, building owners may require employees, tenant and service contractors to provide some form of 'Fit for Duty' report.

If social distancing is embraced, this may require staggered work hours among tenant groups to control quantities of people in the building and to prevent long queues at elevators.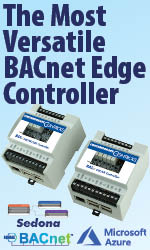 It will likely become common for building owners to require service providers to wear protective masks and gloves when in the building.
Sinclair: So we should not expect a return to normal?

LeBlanc: I don't think so, in fact I think the circumstances around 'return-to-work' will be quite abnormal and will include unique challenges caused by this extraordinary situation.

When stay-at-home orders are rescinded and many buildings want to re-open at about the same time meaning there will be a mad rush for preferred service providers.

Comprehensive inspections of critical building systems will be required, just to determine what needs to be fixed or repaired and what compliance requirements are outdated. If outside consultants or contractors are needed for this work, these firms will soon have fully booked schedules.

Building systems service providers will be in very high demand since many building will want prompt service at about the same time. And the number of qualified service providers is likely to be limited since smaller providers may have lost key employees or even gone out of business.

Sinclair: How can our industry manage this situation?

LeBlanc: Responsible landlords are already making plans to protect their occupants. And proactive tenants will require some protective action on behalf of their workers. However, I can foresee that soon there could be government regulations regarding building health and occupant care that require certain actions by building operators to ensure safety of the tenants.

Sinclair: So it's going to be a new world out there, when we go back to work.

LeBlanc: A number of public health organizations have indicated the likelihood of a second wave of virus cases after this. With that possibility it is clear that different behaviour is required in buildings where there are many people in close contact, some of whom are going from place to place during their workday.

We can't expect to leave self-isolation and go back to the outside world as we knew it.

Responsible building owners will take extra precautions to protect their tenants and staff. Service providers will take measures to protect their employees as they go from place to place.

Yes, it will be a new world . . . when we can go back to it.

---
About Rick LeBlanc

Rick LeBlanc is an accomplished veteran of of the building controls industry with more than 45 years of experience. In addition to his tenure as a Division President at Siemens Building Technologies,
he has been CEO of three separate VC-backed companies in the clean tech and renewable energy sectors. Now as Operating Partner at Huron Capital, Mr. LeBlanc sits on the board of Albireo Energy, which is Master Systems Integrator. He is also on the board of Sciens Building Solutions, a provider of fire detection and protection systems.

Based in Detroit, Huron Capital Partners is an operationally-focused private equity firm with a long history of growing lower middle market companies through its proprietary ExecFactor® buyand-build investment model. Huron Capital initiated the Albireo Energy platform in 2013 to build a national energy services organization by acquiring over a dozen independent building automation firms. Huron also started Sciens Building Solutions in 2015 to build a nationalorganization of fire alarm service locations.
---
---


[Click Banner To Learn More]
[Home Page] [The Automator] [About] [Subscribe ] [Contact Us]