---
Come One, Come All to the Greatest BAS Show on Earth!





Witness never seen before products, software and CONCEPTS that will shape the next decade in BAS technology! OMG it's really happening...




Scott Cochrane


President and CEO
Cochrane Supply & Engineering
INTRODUCING CONTROLS-CON 2021 | STARING 12 New BAS Innovation Introductions!
New Controllers, New Software, New Concepts, New Capabilities....never seen before on

Earth!
Because of the pandemic, our on-location audience will not be there, so we have decided to spare no expense and hired three production companies to put on a WORLD-CLASS VIRTUAL EVENT! Not only will everything be streaming live from multiple locations, but we will have a complete experience that includes an Expo Hall, Educational Sessions, Networking, Games and most importantly, awesome PRIZES!!!!
Wednesday, May 5th, is Nicole Conklin's Day, the Queen of BAS! Nicole (Product Director) and her Cochrane Supply team have delivered an incredible Pre-Conference lineup:
Welcome to the new OT era and the vendors who are making an early mark in the BAS industry! Greg Fitzpatrick (Business Development, IoT and Integration) introduces us to a whole crop of new BAS providers: Optigo Networks, Tosibox, Totem, Stratus and more, all sharing their latest and greatest products and capabilities on OT Networks.
Then, Randell Bishop (Mr. Security) has a power-packed lineup of up-and-coming security products that are fully integratable to any BAS / facility management system. Are you ready to make physical security and new sensor technology a part of your BAS business? If so, then this track is for you.
Finally, Nicole Conklin, Vykon by Tridium's 2019 Most Valuable Person Award Winner, has tapped into her 20 years of experience and chosen some of the coolest, most impactful demonstrations utilizing the Niagara Framework to improve your business, your projects, your occupant experience and much more.
Next Up? Thursday, May 6th—Our BIG KEYNOTE DAY!!!!!!
Mind blowing, mind sharing!!! We will uncover the truth vs. myth of the MASTER SYSTEMS INTEGRATOR. Staring myself, Jim Young (Founder/CEO, Realcomm) and Ken Sinclair (AutomatedBuildings Extraordinaire), with more than 100 years of industry vision asking big BAS questions to companies like Tridium, Honeywell, Johnson Controls, and Distech Controls!
Ken and Jim are cornerstones for the BAS industry and I couldn't ask for better cohorts when it comes to geeking out about the technology within. Ken, whom is my Dalai Lama of BAS, brings us a wealth of experience mixed with big thoughts to entice us to think in new directions. Jim is a madman—he never stops trying to uncover the tech story behind big buildings and is bringing vision into some of the biggest real estate portfolios on earth. Together, I know we will push the envelope...
Our keynotes are packing a PUNCH!!! I can't believe how much pandemic work they have done developing new products and concepts all geared towards an OT network filled with NEW IP CONTROLLERS and NEW SOFTWARE / CLOUD CAPABILITIES as we have never seen before. I get the BAS nerd chills just thinking about it and can't wait to get on stage to uncover this new reality for BAS.
Happy Friday! Friday, May 7th, is Fun Day: Two Concurrent Sessions…
The first of the two is the Controls-Con Business Track. The conversation continues with myself, Ken and Jim as we move from the product world to the practical world and explore the Master Systems Integrator IN REAL LIFE from real industry examples that include the University of Kentucky, Google, CBRE and Newcomb & Boyd. What is the reality? How has it helped business? Where did it hurt? Is it worth it? What does the future hold? It's going to be riveting!
And while we business and salespeople explore the easy stuff, the Cochrane Tech Team, led by Kimberly Brown (Tech Services Manager) and Mike Mitchell (CTO), will truly take the Technical Track audience to a new universe. Yes, that's right, they have uncovered a brand-new tech universe within the BAS industry and will demonstrate it, on stage, LIVE, in front of EVERYONE (no pressure, Mike). BUT, before they unveil it, they have worked with our vendors to develop live demonstrations of NEW software, NEW capabilities, NEW best practices and, of course, a session of Stump the Chump! Then Mike Mitchell takes us into orbit to a new place, with different rules and unlimited future capabilities while he demonstrates a new way of utilizing new technology for the BAS industry.
WORLD PREMIER BAS TECHNOLOGY RELEASE!!!
Are you sick of pandemic BAS industry boredom? When was the last time you had a chance to look at something new and different? Are you ready to accept the new tech world we woke up in today??? If YES, then see you at CONTROLS-CON!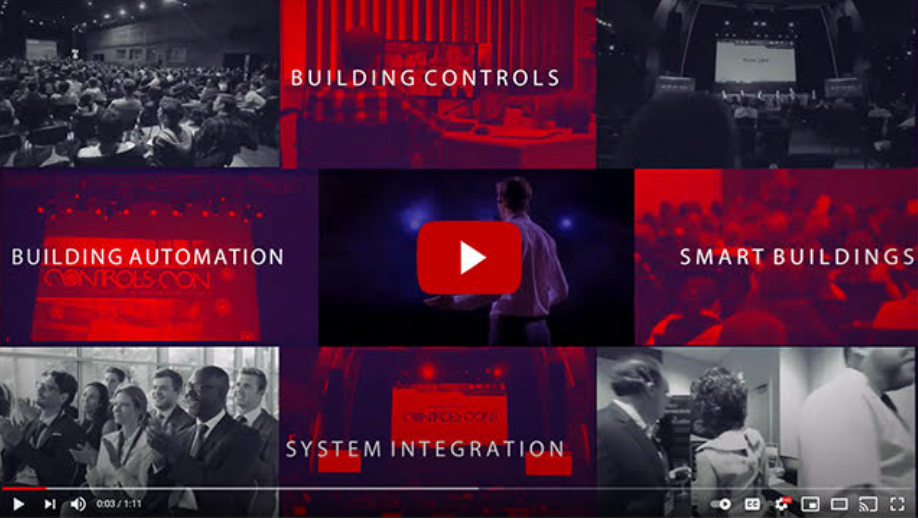 ---


[Click Banner To Learn More]
[Home Page] [The Automator] [About] [Subscribe ] [Contact Us]