---
Lighting Control is a Key Enabler for Enterprise IoT






Allan McHale,

Director,

Memoori
The Internet of Things (IoT) is ushering in a whole new era of connected devices; from wireless thermostats, security systems to smart phones and smart watches, monitoring and control of remote devices has reached the mainstream consumer market. However, enterprise IoT applications are more complex. Smart building control solutions, one of the core applications for enterprise IoT, need robust design, high availability, redundancy and architecture designed to scale in order to satisfy high performance requirements.

Moreover, many facilities have proprietary building management systems and many systems rely on different communication protocols (BACnet, Modbus, LonWorks) to exchange information. Integrating disparate systems, getting them to communicate using a standard protocol and providing interoperability across devices is the biggest roadblock preventing the IoT from reaching its true potential for the Enterprise market.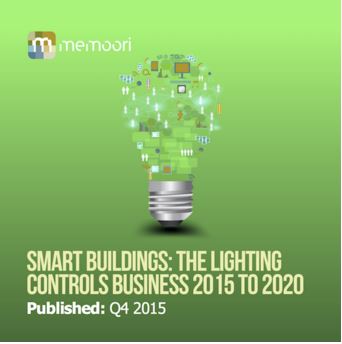 Lighting permeates almost every urban space and is seen as the perfect network on which to roll out value in the Internet of Things. In a Memoori webinar earlier this year, wireless expert Nick Hunn described "lighting as the "Trojan Horse" for connectivity and IoT in Buildings", simultaneously the relatively stagnant lighting industry has blossomed under the IoT movement as explored in our new report.

Advances in wireless communications and energy-efficient lighting equipment have made it possible to use mesh networking for the control of light, creating reliable, large-scale wireless lighting. This can provide enhanced control and reductions of lighting energy consumption for commercial and industrial buildings.

Technology evangelists, the hi-tech start-up world and large technology firms are evaluating the wireless opportunities at the intersection of the digital light sources and the IoT. However, market and technical requirements are in flux without universal standards and the direction remains unclear.

The principal reason for the hesitance to proactively implement a lighting control strategy is the confusion around which technology or vendor to invest in, particularly when it comes to lighting control systems for the indoor commercial and office environments.
For residential lighting control, the dominant protocol is clear, many major lighting OEMs are supporting the ZigBee protocol. However, for indoor commercial and office lighting controls, the technology options remain varied and expanding. Several lighting OEMs are choosing to wait until there is a dominant or de facto standard in order to avoid an improper technology selection at this early stage in the lighting control lifecycle.

There are three major reasons for the lack of a dominant global standard. The first is that dominant lighting control technologies and/or dominant LED driver dimming signals vary by region. For instance, 0-10V is the dominant LED driver dimming signal in North America, while DALI (digital addressable lighting interface) and PWM (pulse-width modulation) are dominant in Europe and Japan, respectively. From a building automation system standpoint, although BACnet appears to be a dominant global protocol, KNX remains very popular in Europe. Therefore, in order for lighting OEMs to cater to end customers in various regions, it becomes difficult to rely on a single technology.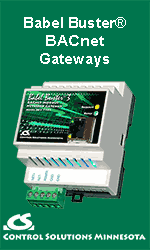 The second reason is that lighting control installations vary by complexity. At one end of the spectrum, simple installations may just require an occupancy sensor, turning on/off when someone is in the room. These simple systems act independently with no gateway to link them to a centralised control system. At the other end of the spectrum, there are centralised lighting control systems that manage, monitor, and control lighting throughout the entire building or buildings. Different types of technology are leveraged to create systems at each end of the spectrum, posing another challenge to the OEM decision.

The third and most impactful reason why there may never be a single dominant lighting control technology for indoor commercial and office lighting is due to the fact that the lighting OEM does not mandate the lighting control technology for any given project. This is often the responsibility of the consultant, architect, building owner, or building manager.

Regardless of the particular protocol, the primary advantage of open standards-based technology is the flexibility it provides to end users. They are no longer tied to one vendor; rather, they can select from a number of equipment or device providers as long as it supports the protocol used within the building.
Standards work best when large communities of innovators use them to build their technology. Open systems with vendor interoperability provide lower initial costs to end users and more innovation on the part of vendors trying to differentiate themselves, benefiting the industry as a whole. When a single lighting vendor controls the specifications and deployment of its own standard, innovation is suppressed.

Organisations that start their lighting control investment with technology based on open standards allow themselves flexibility in what products they can buy. They also future-proof their infrastructure for coming advancements, regardless of which vendor sells them.

Wireless controls based on open standards are enabling the roadmap for smart buildings and create the foundation for the IoT. Open wireless standards will play a tremendous role in the future of lighting and building energy management, because more than half of networked lighting control investments will come from retrofit projects in the near future.
Today, many organisations that felt lighting control was out of reach are now in the market for upgrades. In addition to lighting, other high energy-consuming devices like thermostats, plug-loads, and fans are becoming more critical, requiring energy control due to changing energy regulations and mandates. The open standards discussion is extremely important because facilities managers have the opportunity to shape the future of lighting and building control for their business and the industry as a whole from the start.


---


[Click Banner To Learn More]
[Home Page] [The Automator] [About] [Subscribe ] [Contact Us]