---
Take the NIST Transactive Energy Challenge




We are actively building up the teams and seeking to bring in new participants and form new teams. Potentially there could be a buildings-focused team to address the use of TE inside a building or campus.




David Holmberg
Researcher, Mechanical Systems and Controls Group
NIST Engineering Laboratory

Transactive energy (TE) systems hold the promise of achieving efficiency and reliability across the Nation's changing electric power system. Through pricing and other market mechanisms, TE can be an especially important means to optimize the distributed grid. Increasing intelligence in appliances and control systems and the evolving "Internet of Things" create opportunities for automating energy transactions with flexibility, so that distributed intelligent agents can work collaboratively to balance the electric power system while maximizing value for consumers.
TE is a key vehicle for effectively integrating buildings into the evolving smart grid. Forward and real-time energy markets will enable buildings to respond to the dynamic conditions on the grid, caused, for example, by fluctuations in renewable energy supply. Anticipated benefits for building owners include energy cost savings, lower operating and management costs, carbon and renewable energy credits, and even increased comfort for occupants.
These and other tantalizing potential benefits have motivated much interest in TE, spawning a range of ideas on how to structure TE systems and, not surprisingly, lots of questions and concerns about how such systems would actually operate across an already vast and intricate technology system that will continue to grow in complexity.
To help industry and policymakers address these issues while pursuing the promise of TE, the National Institute of Standards and Technology (NIST) has initiated the TE Modeling and Simulation Challenge for the Smart Grid. This new collaborative effort is bringing researchers and companies with simulation tools together with utilities, product developers, and other grid stakeholders to create and demonstrate modeling and simulation platforms while applying transactive energy approaches to real grid problems. The improved simulation and analysis tools that this effort will yield should make the exploration of TE possibilities and pitfalls more productive, delivering useful results that can help to inform policy decisions and utility investments. Since TE implementation will require enabling legislation at the state level, reliable, robust simulation tools will be especially valuable to legislators and governors.
Since NIST launched the Challenge in September 2015, 26 companies, universities, and federal laboratories have formed teams and new teams are welcome. Organizations have an opportunity to get involved at the upcoming TE Challenge Interim meeting, December 3-4 at NIST's Gaithersburg, Md., campus. Registration is open.

NIST's involvement with Smart Grid started with the Energy Independence and Security Act of 2007 which directs NIST "to coordinate development of a framework that includes protocols and model standards for information management to achieve interoperability of Smart Grid devices and systems." In response, NIST has developed its Framework and Roadmap for Smart Grid Interoperability Standards (now in its third version). It also launched the Smart Grid Interoperability Panel, now a non-profit, private-public partnership that identifies requirements for technical standards and gaps among standards that influence how the electric grid is modernized.

In addition, NIST contributes technically to the development of standards, such as the Facility Smart Grid Information Model (FSGIM) and the efforts in the BACnet Smart Grid working group to connect the building to the smart grid by using FSGIM together with BACnet web services.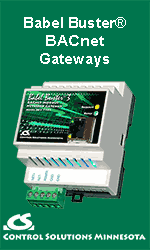 NIST has integrated its smart grid efforts into a broader cyber-physical systems (CPS) research framework, which encompasses the so-called Internet of Things. TE is a natural fit within this CPS framework.

The TE Challenge Kickoff meeting was held September 10-11, 2015 at NIST. Five initial teams were formed: (1) Reference Grid and Scenarios, (2) Co-simulation Platform, (3) Business and Regulatory Models for TE, (4) Abstract Interactions for TE, and (5) Microgrids—implementing TE. Details on the members and activities of these teams are available on the Community page of our collaboration site.
We are actively building up the teams and seeking to bring in new participants and form new teams. Potentially there could be a buildings-focused team to address the use of TE inside a building or campus. The Microgrids team is already looking at use of TE within a microgrid environment.
If you are interested in joining the TE Challenge, please drop me a note, or go learn more about the Challenge at the website and then click the "Join" button on the collaboration site. If possible, please join us Dec 3-4 at NIST for our TE Challenge Interim meeting.

---

[Click Banner To Learn More]
[Home Page] [The Automator] [About] [Subscribe ] [Contact Us]