---
This year's annual BACnet International conference, developed and produced in conjunction with Engineered Systems magazine, was all about "connecting the dots" in building automation. We looked at "connecting the dots" wirelessly at the device level and "connecting the dots" at the application level with web services. We even talked about "connecting the dots" at the sustainability level with discussions of how BACnet can contribute to green initiatives, demand response programs and LEED certification. With two general sessions and ten breakout sessions devoted specifically to BACnet content, the BACnet International and Engineered Systems (BNP media) staff did a great job of pulling together an outstanding program and expo.











Building BACnet Awards
In addition to technical sessions and the expo event, at this year's conference the BACnet community instituted an annual "Building BACnet" awards ceremony. BACnet was developed and continues to be enhanced through the dedicated efforts of volunteers. While most of the volunteers are employees of companies or organizations interested in BACnet, the reality is that their service to the community goes far above and beyond the bounds of mere employment. People working on the standard committees, as well as those working on test packages, trade show plans, educational programs, promotional activities and just keeping the whole thing moving devote untold hours in traveling, meetings and conference calls to develop proposals, review documents and move the community forward. I say, kudos to all of them! It's on top of their work that everyone else in the BACnet community builds their success.
In the first annual BACnet International "Building BACnet" award ceremony, six people and companies were recognized for their contributions to the BACnet community. Recognized by many as the "godfather" of BACnet, Mike Newman of Cornell University was recognized with a Distinguished Service award, the highest award presented by BACnet International. Also receiving a Distinguished Service Award was "BACnet Bill" Swan of Alerton/Honeywell, former chair of the SSPC 135. The "Titan of Testing" award went to Carl Neilson of Delta Controls, former chair of the BTL working group and major contributor to its progress over the years. Mike Wilson of Lumisys received the "2008 Volunteer of the Year award" for his efforts in support the AHR Expo booth as well as his work as Chair of the Marketing Committee. The "Sponsor of the Year" award was presented to Trane, Inc. in special appreciation for their support and sponsorship of the upcoming 2008 BACnet Interoperability Workshop (aka Plugfest). Last but not least, Kele Inc. received the "New Member of the Year" award. These recipients and many other deserving volunteers can take pride in their contributions to the continued growth and success of BACnet.
Pushing the Envelope
Celebrating past effort and current success is necessary but not sufficient in our rapidly changing world. We also need to accelerate development in the BACnet community to address new requirements and accommodate new technologies. It was clear at the conference that in several areas products and applications are pushing the envelope of the current specification. Web service applications, wireless devices and multi-device object models are a couple of areas where application requirements are driving suppliers to go beyond the limits of the current standard.
In the wireless session (and on the expo floor), it was clear that ZigBee-based devices are already being offered by a number of companies in our industry. Unfortunately, updates to the BACnet and ZigBee standards required to provide interoperability for devices like these are not quite finalized yet. As a result, users are being offered what are essentially proprietary wireless subsystems. Responsible suppliers have designed in the ability to upgrade these with new firmware to support the standard when it's available, but we need to bring this topic to closure quickly with publication of updated documents by both organizations.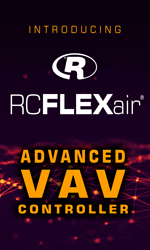 The need for building and energy related information sharing will continue to increase as sustainability becomes more and more an enterprise-wide initiative. Several case studies in the web services session demonstrated the simplicity and development speed that make web services the preferred platform for BAS and energy management application information-sharing. Thanks to a lot of hard work by a few people a couple of years ago, the BACnet standard provides a specification for web services. The specification was designed around the fairly simple information exchanges that were anticipated at the time. As generally happens, though, the application requirements have continued to expand. Users are now asking for large-scale exchange of building and energy data both within their organizations and among the players in their own energy ecosystems. As a result, product and service suppliers in our industry are being driven to extend BACnet web services. We need to corral that activity by extending the specification to cover those application requirements as quickly as possible.
Back to the Future
As David Robins, Chair of SSPC 135 pointed out in his "Back to the Future" talk, product suppliers and system integrators have become comfortable and conversant with BACnet, and that is a good thing. However, as a result some of them are ready to move up the complexity curve by combining a collection of components into a single "logical device." The current BACnet standard does not really address the concept of logical devices that span multiple physical components so further work is needed there, too.
After the many years of effort already expended, talk of the need for more work on the BACnet standard could be discouraging except for the fact that it reflects the broad success of BACnet in industry. As more applications rely on it and more companies build their future on it the scope of requirements expands. The good news is that the BACnet community is stepping up to the challenge. Dave Robin pointed out that the BACnet standards committee effort has grown dramatically over the years. From an original schedule of a few people getting together for a couple of days twice a year, the BACnet committee expects to close out 2008 with 21 days of face-to-face meetings involving 10-20 people each day. In the same way, BACnet International has grown from the original group of five members in the BMA to an organization where all the major controls suppliers, as well as users and integrators join together to support and promote BACnet. With that kind of commitment from dedicated volunteers, it is safe to say that the standard will continue to progress and there will be no shortage of worthy candidates for future "Building BACnet" awards.
As always, the views expressed in this column are mine and do not necessarily reflect the position of BACnet International, Teletrol Systems, ASHRAE or any other organization. If you want to send comments to me directly, feel free to email me at andysview@arborcoast.com.
---


[Click Banner To Learn More]
[Home Page] [The Automator] [About] [Subscribe ] [Contact Us]