---
Engaging Tenants to Achieve Energy Conservation Goals

By informing tenants of metrics such as the time of day they are using the most energy and what pieces of equipment are the largest consumers, consciousness improves and tenants are more willing to make day-to-day changes.


Wei-En Tan,
VP of Market Operations & Strategy,
MACH Energy

As the real estate boom continues across major DMAs and tenants become more intrigued by the benefits of tying CRE to energy efficient technologies, the need for education is rising. Today, as much as 1/3 of a building's energy consumption is driven by devices within tenant control, such as lighting, computers, plug loads, etc.. This underscores the fact that tenants still need guidance to proactively manage their consumption and to help their buildings achieve maximum efficiency

Last week, leading CRETech players met with MACH Energy to discuss the importance - and challenges - of engaging tenants in energy management as well as best practices for proactively managing device consumption within tenant control. Below, the highlights from the conversation are discussed, and a complete recording of the event can be found here: https://youtu.be/fHGWrqS16Gc

Education Builds Consciousness

The first step to engaging tenants in energy conservation is to educate them. Most companies do not yet understand the impact of their energy use because, even if they see their bill, they don't always see a detailed description of how that energy is being used. Submetering has alleviated this problem to an extent, but still does not break down energy allocation far enough. Implementing practices to reduce energy usage is made easier by clarifying each specific facet that contributes to a tenant's operating costs. By informing tenants of metrics such as the time of day they are using the most energy and what pieces of equipment are the largest consumers, consciousness improves and tenants are more willing to make day-to-day changes.

Facilitating Engagement Throughout Your Building

Stakeholders at every level of a building's operations can be targeted for engagement in energy conservation. Not every tenant cares about sustainability or energy conservation, but those who do are very powerful. Communicating with dedicated individuals allows them to progress energy conservation in their suites. Successful tenant engagement programs cater to the communication preferences of these individuals, and use those preferences as a basis for building-wide communications networks. Even non-tenant workers like custodial staff can make a significant impact by taking small steps, such as closing the blinds before the weekend when tenants forget. Assisting those who already care the most about sustainability is key to inspiring conservation efforts throughout offices, and engaging stakeholders at every level will create a holistic energy-saving environment in which everyone is aware of sustainability goals and encouraged to participate in conservation efforts.

Enlisting Millennials

The modern workforce has changed, and with it so have the communication needs of commercial building tenants. Today, millennials have become the largest civilian workforce generation, a generation bombarded with massive amounts of data and content as smartphones have become ubiquitous. 87% of millennials say their smartphone never leaves their side, day or night, and the first thing that 80% of millennials do when they wake up in the morning is reach for their smartphone. To engage tenants, building operators must take advantage of this technology and benefit from the new on-demand nature of the world we work and live in. Leveraging these smartphones and other office technologies will motivate tenants to examine their energy habits.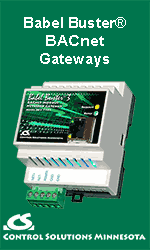 Growing Tenant Participation

Each building has its own makeup of tenants who may or may not be proactive in reducing their energy use, but a few simple initiatives can help boost engagement across the board. Visibility into a building's data and goals via platforms like tenant portals and elevator screens provides a constant reminder of energy conservation initiatives, and prompts tenants to stay vigilant in reducing energy use. Building teams can also provide insight into how tenants are progressing towards personal and building level goals. This challenges tenants against themselves and can also provide a platform for friendly competition between tenants. And while competition alone can breed results, when coupled with rewards - even as small as "of the month" recognitions or an ice cream social - these initiatives can elevate energy savings to the next level.

Reducing energy use by engaging tenants is one of the most cost effective ways to improve the efficiency of any building. A few simple initiatives can save a single building thousands of dollars every year, but implementing energy management programs can have beneficial effects beyond the bottom line. Increasingly, tenants are valuing sustainability in their decisions, giving buildings with energy management programs a competitive advantage. Commercial real estate teams that are grappling with how to stay one step ahead of their competitors should look to tenant engagement and energy management practices in order to cut operating expenses and increase building desirability, all while reducing the environmental impact of their assets.

Special thanks to the webinar contributors: Susan Hammer, GM at Riverview Realty Partners; Ian O'Neil, CEO of Electronic Tenant Solutions; and Kristin Rock, VP of Client Services at MACH Energy.

---
About the Author

Wei-En has over a decade of experience in energy, aviation and cleantech industries. Prior to MACH, Wei-En led market operations at Joule Assets, a leader in energy efficiency financing. Before Joule, she headed up smart grid marketing and communications at Elster Solutions, that was acquired by Honeywell for $5B. Wei-En holds Ph.D, Masters, and Bachelor degrees in Economics, French Literature and Political Science from Harvard, Cornell and Stanford Universities. She is a commercial airplane and helicopter pilot, a competitive aerobatic pilot, as well as a flight instructor.


---


[Click Banner To Learn More]
[Home Page] [The Automator] [About] [Subscribe ] [Contact Us]