---

EMAIL INTERVIEW – Sjoerd Postema and Ken Sinclair
Sjoerd Postema, Visionary Events Producer, HUB13
sjoerd@hub13.fi

Sjoerd graduated as a Sound & Light engineer, and specialized in Organizing & Publicity in Art, Culture and Media. He has built up extensive experience as stage manager, sound and light engineer, and worked as event producer for over eight years for different theaters, concert halls and event production companies. During that period he organised many different types of events. From small seminars, workshops and art exhibitions to big business events, concerts and large scale music festivals. He has a passion for video games, music, electronics and gadgets. He is always on the lookout for the latest developments in technology and he loves to look far ahead in the future. Now settled down in Finland as visionary events producer he is determined to take HUB13's mission to the next level.
HUB13 Creates Nordic events for industry pioneers; we connect companies while sharing best practices. We concentrate on building value to increase business, not the other way around. This means we design trainings, hackathons and events focused on providing the services genuinely needed to get our customers from an idea to a successful business. HUB13's events produced in collaboration with the leading companies build a bridge between them, startups and early-stage growth companies. Nordic Smart Building Convention is a truly pioneering event, unlike any others. It combines all the ingredients that make a smart building live up to its name. It connects experts in the field with the next tech innovators and discusses the challenges we face designing and creating the business model for our buildings of the future. Unlike other Smart Building events, we don't just look at the tech; we want to discuss how businesses and people fit into the picture. We believe smart buildings are all about creating experiences and services for the people. So instead of concentrating on producing productivity, we design well-being and satisfaction for customers, employees, and employers.

---
Nordic Smart Building Convention 2018

We like to look at the whole lifecycle, from the initial planning and construction up to the point where the end-users start occupying the buildings. Everything that is being discussed has a strong emphasis on the people and of course the environment.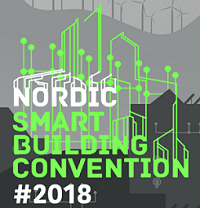 Sinclair: What inspires you doing the Nordic Smart Building Convention 2018?

Postema: The way technology is impacting the way we live and how we interact with each other has always fascinated me. Technology is evolving faster than ever before, and even the brightest minds struggle to keep up with the change. It goes without saying that this also applies when looking at our everyday environments. The way we use our buildings is an integral part of this change. The full symbiosis of technology and humans might still be far away, but we are already at the point where humans and buildings are about to become one.

Sinclair: What's changing this year?

Postema: We like to look at the whole lifecycle, from the initial planning and construction up to the point where the end-users start occupying the buildings. Everything that is being discussed has a strong emphasis on the people and of course the environment. At the previous Nordic Smart Building Convention we set a good standard, and now we have the support of an official advisory board to build on that standard. The advisory board consists of highly regarded industry professionals who advise the Nordic Smart Building Convention project team on strategic choices regarding the concept of the event, such as target group policy, selecting speakers as well as the development of the program.

Sinclair: What are you focusing on with the program?

Postema: Our program structure is divided into four main themes.

Infrastructure; Getting there from here.
Involves things such as building automation systems, redesigning traditional controllers and interfaces, performance optimisation systems, building energy management and AI-powered building management.

Design; Human centered or human detached?
Focuses on humanization of the digital transformation, how anticipatory design makes our lives easier, how kinetic buildings will evolve and what is more important location or connection?

Construction & development; Redesigning the business model.
Creating the global standard with certification & regulation. What is the role of BIM? How VR, AR, and MR will enhance and accelerate construction.

Visions of the future; Looking beyond the boundaries.
Looking far into the future of our buildings. Are our buildings becoming vertical villages? Is urban farming becoming an integral part? What happened to wireless power? Will all buildings have digital twins? What will the role of robots and drones be?

Sinclair: Who's attending?
Postema: The target audience consists of:

System design and development vendors
System integrators/migration service providers
Consultants/consultancies/advisory firms
Support and maintenance service providers
Network service providers
Smart building products and solutions provider companies
Academic and research institutes
Government associations

Operating in the following fields:

Intelligent security systems
Building energy management systems
Infrastructure management
Network and communication management systems
Professional services
Managed services

Sinclair: Who's speaking?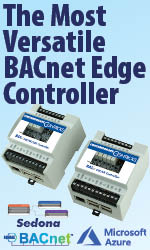 Postema: We are very proud to announce our first confirmed speakers:
Dr. Lawrence Ampofo

, Founder & Director at Semantica Research & Digital Mindfulness; Lawrence focuses on increasing the capacities of companies to lead digital change across major transformation programmes by promoting new ways of working and collaboration in an age of digital distraction and information overload.

Daniel Sundlin

, Partner at Bjarke Ingels Group; Daniel currently oversees the expansion of the Google Campus (Google North Bayshore and Google Charleston East) in Mountain View, California


James McHale

, Managing Director at Memoori; James is the founder of Memoori, a consultancy company based in Stockholm providing independent market research, business intelligence and advice on Smart Building technologies to companies across the value chain.

Ken Sinclair

, Founder / publisher / owner of AutomatedBuildings.com; It is a great honor to have Ken as part of our trusted advisors as well as being part of our program. As a bonus, he will be our main host for the entire event.

Are you an industry pioneer? Do you know everything there is to know about building automation and performance optimization? Perhaps you're a pioneer in wireless power or controllers and interfaces? We are now looking for industry leaders to speak at Nordic Smart Building Convention 2018.

To become a speaker, please contact Isla with your credentials at:
Media & Speakers
Isla Vainio
isla@hub13.fi
+358 (0) 407504042

---


[Click Banner To Learn More]
[Home Page] [The Automator] [About] [Subscribe ] [Contact Us]