---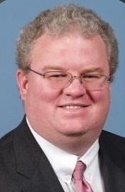 EMAIL INTERVIEW – Ken Sinclair and Greg Turner
Greg Turner, Sr Director, Global Technical Services, Honeywell Building Solutions. Honeywell Building Solutions

---
Integrated Operations
Raw data can be overwhelming, and that slows decision making, our Honeywell platform helps managers understand the business impact, connect the dots, spot trends within assets and areas, normalize data for benchmarking and drive accountability for performance, in security, energy and operational KPIs.


Sinclair: What are some of the benefits of having integrated smart building technologies implemented within a facility?
Turner: Two of the major benefits of having smart building technologies within your facility include an integrated view of problems as well as improved user experience. I've detailed out a few examples of both benefits below:
Integrated view of problems:
An alarm that a room is too hot, along with a space usage display that shows 15 people in a conference room designed for 8 people.
A cost of service view that shows that HVAC and lighting were requested after hours for 3 hours, along with access control data that shows a single person worked for 30 minutes, resulting in a cost of over $150 per hour in additional utility and asset wear to allow one person to work.
A benchmarking view of energy and operating costs that allows quick identification of poor performing areas or equipment for proactive response.

Improved user experience:
HVAC and lighting provided automatically when after-hours access occurs, and terminated automatically when the person leaves.
Trash bins, towel and soap dispensers as well as other devices that request service when needed, reducing cost but improving service.
The management of visitors, including providing invitations, parking access, wayfinding, Wi-Fi access, and ensuring the visitor is properly vetted.

Sinclair: In what ways does the health of a building's ecosystem impact overall operations and productivity?
Turner: There have been many published studies on the impact of work environment on productivity, sick leave and retention of employees. One Cornell study showed the impact of office space conditions on productivity was up to 10%, which is a huge boost for any business.
Sinclair: How are occupants impacted by smart building technology like facility automation, surveillance and visualization technologies, and cybersecurity services?
Turner: Occupants become immediately more involved in their work environment, they have significantly more control and knowledge of the energy efficiency, comfort and safety aspects, they enjoy a more responsive feel from being able to report issues, see feedback and results in real-time and enjoy significant productivity improvements on booking space, flexible access, space comfort, printing documents and even grabbing a snack. Visualization helps to immediately understand tasks and their impact, speeding decision making and measured results. Cybersecurity for Operational Technology (OT) will become a key safety and security metric, which is constantly assessed, automatically managed and considered a critical indicator of a well-run facility and business.

Sinclair: Operational Technology (OT) is often overlooked when it comes to buildings environments. How does it differ from Information Technology (IT), and why is it important?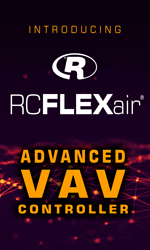 Turner: The "I" in IT is information, which is just the starting point, the "O" in Operational Technology is the more tangible "making things happen" that comes from systems acting on that information to improve safety, comfort, efficiency and occupant experiences. The use of IT infrastructure to deliver OT services throughout buildings is rapidly accelerating, the great news is OT is now closing the loop back to IT business systems, documenting the business impact of operational action and the benefits of new functionality like asset utilization, predictive maintenance or dynamic scheduling. Cybersecurity has conventionally covered the implementation of security measures for IT infrastructure. However, this level of protection doesn't immediately translate to OT, such as the building control systems found in commercial environments. OT systems have therefore opened up new routes of access for cyberattacks. It is critical that those who manage buildings raise the bar on protection, which includes reducing the cybersecurity risks associated with OT networks.

Sinclair: What is your outlook on the future of smarter, more connected buildings?

Turner: Customers and employees expect a level of convenience and efficiency that will require their spaces to evolve faster to improve sustainability and simply their tasks. Business leaders will continue to look for improving returns on their biggest investments, people and space. They expect building systems to greatly simplify, and reduce the cost, of managing more flexible and open work spaces while making them compelling experiences for staff and customers. Services in buildings will become more adaptive and data-driven, from the basics of vacuuming or dumping a wastebasket, to the lighting and temperature levels that make workers the most comfortable and productive. Managing buildings will move from reactive with phone calls, emails and alarms driving actions, to automated responses and dashboards showing how the building is adjusting to meet energy, operational and safety metrics.


---


[Click Banner To Learn More]
[Home Page] [The Automator] [About] [Subscribe ] [Contact Us]