---
Crabs in a Pail

As an outsider and interloper in the Building Automation vertical, it's been interesting to compare and contrast BAS to other verticals embracing industry 4.0

Bill has spent a career working with innovators and high performing organization around the globe to connect dots and solve 21st century problems with 21st century solutions. Having grown up training Fighter Pilots as an engineer with Lockheed Martin, Bill understands the importance of operational effectiveness. From taking multiple start-ups to over well over $100M, to blue-oceans brand management and awareness, Bill is an expert at understanding the power of context, relationships and service.



Tosibox is pioneering scalable, secure OT Networking bringing Building Automation to life.

William Behn
President | Tosibox Inc.



As a kid from New Jersey, our summers were spent near the Barnegat Bay crabbing from a pier or occasionally in a small motorized boat. I remember watching the Blue crabs in a large pail and wondered if the crabs at the top were pulling the others up or if the crabs at the bottom were pulling the other crabs back down into the morass.
As an outsider and interloper in the Building Automation vertical, it's been interesting to compare and contrast BAS to other verticals embracing industry 4.0: process automation, traffic automation, factory automation. Comparatively, BAS has led the way in connecting things to the internet. Traffic automation, for instance, will only connect intersections that run along dedicated fiber runs, leaving a large percentage of the intelligent traffic system (ITS) off-line. The industrial space has been the slowest mover, and only now starting to see the value industrial data brings to business process optimization.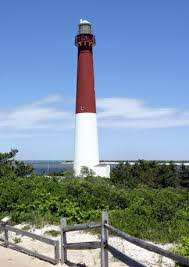 From where I sit and having been warmly received your industry (thank you), it is interesting to ponder what possibilities exist if the entire industry and supply/value chain were more aligned. I wonder, for instance, what would happen if manufacturers focused more on automation, creating/using more "open source" software and making the lives of the people who sell and install their products more user friendly.
I wonder if being more interoperable will attract top talent from other industries who want to see something new without having to learn code from the last decade.
I wonder what could happen if the value chain, distributors included, focused more on the tools, business models and services that can cast a wider net (and less on brand-dependence/brand-independence), if we can expand the population-set of buildings as business targets for the entire industry.
I wonder what could happen if we stop asking controls contractors to learn things from twenty years ago. (I recently saw a LinkedIn post imploring Controls Contractors to get back in school and learn IT networking.) and allow them to focus more on automation, applications, doing more with less, and ending the cycle of staying in business by selling "hours" (a sucker's game).
I wonder what would happen, vis-à-vis the severe labor shortage in your (our) industry, if the MSI community understood the value of creating new standards in their go-to-market strategy instead of relying on what we learned twenty years ago, thereby "teaching" facility managers and building owners what could happen with modern technology and a few well-executed investments.
For an industry becoming more relevant than ever with the pandemic, I wonder what could happen if the value chain were more aligned on a modern approach to everything… and I wonder if we don't align, how long before someone "aligns" it for us?
Not being in the "unsolicited advice" business, but committed to leading by example, every day our team asks what we can do to enable these lofty ideals. Things like creating effective partnerships, interoperable products, programs that enable people doing the work to be more productive and happy, to stay relevant, to modernize, expand target-building population, and frankly, stay in business.
At the risk of mixing metaphors, a rising tide does indeed raise all boats. And if we can get this right, we will finally know for sure the crabs at the top of the pail are pulling the other crabs up.
---


[Click Banner To Learn More]
[Home Page] [The Automator] [About] [Subscribe ] [Contact Us]