---
Indoor Air & Environment Quality Sensor Enhances Building Automation and Quality of Life:
Q&A with Semtech
By: Marc Pégulu, Vice President IoT Strategy and Products at Semtech & Ken Sinclair
---
Marc Pégulu, Vice President IOT Strategy and Products, Semtech.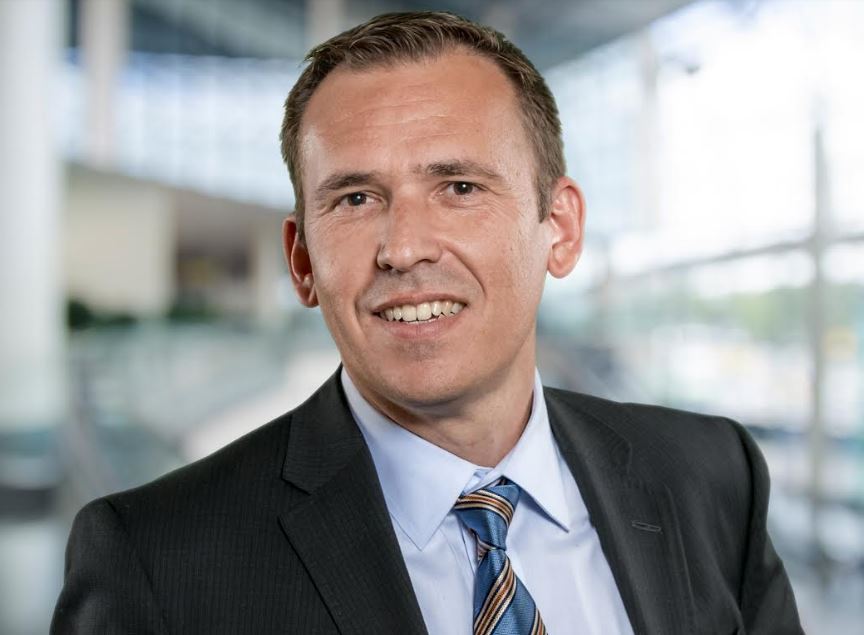 Marc Pégulu has been vice president of IoT in the wireless and sensing products group at Semtech since June 2015. He held the position of vice president of wireless and sensing products from June 2014. Prior to this appointment, he held the position of director of marketing and applications. Pégulu joined the Company in March 2006 and was involved in several key technology initiatives, including LoRa wireless and software-defined modem technologies. Prior to joining Semtech, he held positions in chips and systems development at Thomson CSF, Thales, ATMEL and DibCom in France and China.
Marc holds a Master of Science degree in electronics and telecommunications from Institut National Polytechnique of Grenoble, France, and is a graduate of the Executive MBA program of ESCP Europe.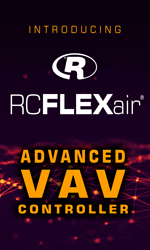 Indoor Air & Environment Quality Sensor Enhances Building Automation and Quality of Life: Q&A with Semtech
By: Marc Pégulu, Vice President IoT Strategy, and Products at Semtech
Can you describe the relationship between Semtech and IQnexus? How is IQnexus leveraging Semtech's LoRa® devices and the LoRaWAN® standard to support its Indoor Air & Environment Quality sensors?
Semtech and IQnexus recently announced a collaboration to help building owners monitor air quality in real-time by leveraging sensors integrated with Semtech's LoRa® devices that run via the LoRaWAN standard for building automation systems. The LoRaWAN standard offers a completely different approach to using IoT-enabled solutions for improving a building's air quality by ensuring seamless integration of Indoor Air Quality (IAQ) and Indoor Environment Quality (IEQ) sensors into existing building infrastructures that's both easy to deploy and cost-effective. This connectivity technology enables the sensors to communicate through standards protocols including BACnet, Modbus and supervisory control and data acquisition systems to any building automation or energy management system. The combination of the LoRa technology with LoRaWAN also provides IQnexus with an effective, always-on solution that can accurately track, monitor, and deliver data to buildings owners to keep individuals safe and healthy.
Describe the market for indoor air and environment quality sensors. Who are your target customers and how do you see this growing/expanding in the coming years?
The market for indoor air and environment quality sensors is growing at an extremely rapid pace. According to a report by TheInsightPartners, the air quality sensor market is expected to grow at a CAGR of 6.1% and is projected to reach $1,266 million by 2027. This growth is largely driven by the COVID-19 pandemic. As more people return to the office, building managers will be required to update air quality and monitoring systems to protect building occupants from the spread of harmful pollutants and diseases.
Our target customers span the globe and include all types of buildings, whether that's a commercial office space, warehouse, hospital, retail store or school. With the pandemic placing a greater focus on the importance of indoor air quality, we anticipate more organizations to seek out tools that will improve conditions for the benefit of their people and the environment. We believe that this solution will be a key tool to help curb current and future challenges surrounding air quality.
What are the biggest challenges associated with the widespread implementation of indoor air & environmental quality sensors?
As air quality and environmental monitoring continue to become a top priority, the biggest challenge standing in the way of implementation is that IoT sensors are typically installed in hard-to-reach areas, like on a ceiling. Long-range, low-power sensors are able to penetrate dense building materials, which makes them well suited for use in commercial office buildings. These sensors also offer battery lives of up to 10 years, meaning less maintenance and easy deployment.
Can you describe the environmental and health incentives for companies adopting air quality monitoring sensors?
The benefits of adopting air quality monitoring sensors are tenfold. Companies can align economic needs with environmental needs to support a sustainable, healthier planet and individual health. Air quality sensors can help identify the source and type of pollution, enabling companies and personnel to reduce the number of toxins. Cutting emissions not only reduces greenhouse gas emissions that contribute to climate change but is the most powerful tool in protecting the long-term health of people. Air quality monitoring provides data to help assess the impacts caused by poor air quality on public health, which is used to understand the level of pollution, how it affects people, and mortality rates of specific locations due to air quality. IoT solutions equipped with air quality monitoring sensors support Semtech and IQnexus' mission to reduce environmental impact and create a better place for future generations to live.
What is the future of IoT-enabled smart sensors for cities and buildings?
The future of IoT is extremely bright. By connecting city services like lighting, parking, waste removal, air quality monitoring, and more, cities, homeowners, and property managers can optimize utilities to save time, money and contribute to bettering the environment. IoT-enabled smart sensors will play a critical role in connecting devices and services at an affordable cost that requires less maintenance and provides value to end-users.
Semtech, the Semtech logo, and LoRa are registered trademarks or service marks of Semtech Corporation or its affiliates.
---


[Click Banner To Learn More]
[Home Page] [The Automator] [About] [Subscribe ] [Contact Us]