---
Retrofitting Locks to Provide Greater Security Through Next Generation Technologies

Today's travelers are looking to hotels to provide unparalleled security with unprecedented ease of access.



George Winker
Vice President Sales North America,
VingCard Elsafe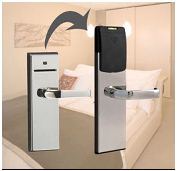 Innovations in hotel locking have been moving full speed ahead since the world's first mechanical card lockset was introduced in 1979. Door locks with recordable pre-punched keycards replaced metal cutout keys in hotels around the world, providing greater security for guests and operational benefits for individual properties. As time passed, the mechanical card lockset that was once thought to be cutting-edge was replaced with magnetic stripe key systems. Today, new technology has allowed for even greater advances in locking with Radio Frequency IDentification (RFID) and Near Field Communications (NFC) options.

While magnetic, or magstripe, locking systems are still in use at many hotels, in 2006 forward thinking properties began to replace magstripe locks with RFID-based locks. One reason for replacing magstripe with RFID is that guests carrying smart phones and other magnetic objects can unintentionally erase the code on magstripe keycards. This results in guests coming back to the front desk to get new keys on a regular basis. De-magnetized keys and other problems experienced with magstripe keys take away from guests' experience and create additional workload for hotel staff.

Soon after being introduced to the market, RFID locks proved to be more durable and reliable while providing greater security flexibility, and fast became the industry standard. Solutions, like VingCard Elsafe's Signature RFID lock, provide a powerful anti-cloning solution for hotels complete with audit trail.

Increased security aside, RFID locks are also a step in the right direction for hotel properties affected by weather and environmental factors. Door locks that are subjected to extreme temperatures, moisture from rain or snow, and salty air for nearby beaches are more likely to have mechanical malfunctions as internal components are compromised. RFID locks provide contactless hotel room entry for guests, keeping mechanics completely encased. This results in a dramatic reduction of time spent dealing with lock maintenance.

With all the benefits to RFID locks, it makes sense that hotel operators would retrofit systems to incorporate this new technology into their properties. The challenge for many operators is finding the right time to schedule the retrofit project. Outside of cost, the largest concerns are always the disruption to operations and inconveniencing their guests. The best way to keep these concerns from becoming a reality is to schedule the retrofit installation during previously planned interior renovations or during the area's slow season for tourism. If hotel reservations are being made for the retrofitting period, reservation agents should inform guests of the impending upgrades during the time of booking.

Looking to the future, RFID locks are already being upgraded to work in conjunction with NFC-cell phone technology. Several contactless services, such as payments, ticketing and loyalty, have already been integrated into mobile phones. The same development is now taking place in the lock industry with access control and keys. VingCard Elsafe RFID locks are designed to be easily adapted to Near Field Communication technology that enables travelers to use mobile devices as virtual guestroom keys.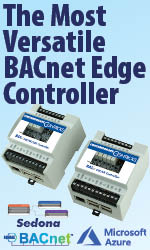 NFC is expected to be in widespread use globally during the next decade. The application holds potential access control as well as mobile payments and ticketing. It is estimated that NFC support for mobile devices will increase to the point that by 2016 46% of smart phones will be NFC-enabled.1

Today's travelers are looking to hotels to provide unparalleled security with unprecedented ease of access. By retrofitting existing locking systems to keep pace with RFID and NFC solutions, hoteliers can provide guests with technology that caters to both demands.

---
About the Author

George Winker is Vice President of Sales for VingCard Elsafe / North America. A 20-year electronic-security industry veteran, he is responsible for overseeing all sales activities for the company's North American operations, including VingCard Elsafe and TimeLox hotel security solutions, as well as Orion energy management systems. Prior to his current position, Winker served as vice president of key accounts and vice president of business development for VingCard Elsafe. He also previously served as vice president of customer service for the company, and was responsible for ensuring that the department team was effectively meeting customers' needs.
---
References
1 Near Field Communication (Nfc)Market Global Forecast &Analysis (2011-2016)By Products: http://www.marketresearch.com/MarketsandMarkets-v3719/Near-Field-Communication-Nfc-Global-6788903/




---


[Click Banner To Learn More]
[Home Page] [The Automator] [About] [Subscribe ] [Contact Us]