---

EMAIL INTERVIEW – Christine Hertzog and Ken Sinclair
Christine Hertzog, Managing Director, Smart Grid Library

Christine Hertzog is a consultant, author, and a professional explainer focused on Smart Grid technologies and solutions. She helps clients understand and navigate the electricity ecosystem of emerging technologies and markets. She authored the Smart Grid Dictionary, the first dictionary defining jargon, acronyms, and terminology used by utilities, regulators, standards organizations, and manufacturers.

She has helped companies ranging from start-ups to multi-nationals deliver competitive and cost-effective solutions and services to customers. Her work often involves introductions of visible and disruptive products or services to customers, and the use of management and communications strategies and tactics to enable consumer acceptance of change. Based in Silicon Valley, she is a frequent presenter at industry conferences and writes a blog about the challenges and opportunities that Smart Grid solutions bring to the evolving electricity supply chain, and their impacts to consumers.

---

Smart Grid Dictionary 4th Edition

The Smart Grid Dictionary explains concepts in terms that are comprehensible for the general population and relevant for industry veterans.

Sinclair: What's new and different about the 4th Edition of the Smart Grid Dictionary?

Hertzog : The 4th Edition has grown from 355 pages and approximately 1700 terms to over 400 pages and 2000 terms. We added terms, organizations, policies, and standards that address natural gas distribution, data privacy, energy assurance, and Internet of Things (IoT) and machine to machine (M2M) communications. We also added many Asian and European organizations that impact Smart Grid, M2M, and IoT standards, technologies, policies, markets, and applications.

The 4th Edition will be available at $34.95 for the print format and $24.95 for the ebook format by the end of September. You can find the print and ebook formats at our website: www.smartgridlibrary.com. The print book can also be purchased at Amazon around that late September timeframe too.

Sinclair: Why is it important to have common terminology for the Smart Grid?

Hertzog : It is important to have accurate and consistent definitions of global and regional terminology that is vendor and technology-agnostic. The Smart Grid Dictionary explains concepts in terms that are comprehensible for the general population and relevant for industry veterans. The industry understands the needs and objectives for CIMug's Common Information Model, and the goals of the Smart Grid Dictionary are similar – to explain terms, deconstruct acronyms, and identify important organizations in order to build knowledge and support of the Smart Grid and M2M policies and applications.

Sinclair: What's going on overseas with the Smart Grid Dictionary?

Hertzog : Last year I mentioned the bilingual Chinese/English translation that Mr. Liang Wang, President and CEO of Accuenergy, conducted with the Smart Grid Dictionary. It has recently been placed in the collection of the National Library of Beijing, which is similar to the USA's Library of Congress. The Smart Grid Dictionary continues to add terms – especially overseas organizations and policies that influence the trajectory of Smart Grid, M2M, and IoT applications, technologies, and markets. For instance, some of your readers may not be aware of the European Union policy Directive 2006/32/EC, also known as the Energy Services or Energy Efficiency Directive, that creates a market for energy services and the delivery of energy efficiency programs to end users. It sets national energy savings targets for EU member governments and energy efficiency obligations on energy distributors or retailers. It is the motivation for smart meter deployments in Europe. Another example is DIGITALEUROPE, which is focused on regional public policy, legislation, and regulations in the IT, consumer electronics, and telecommunications sectors. Keeping track of their activities may be helpful to shaping future product directions for building technologies and solutions. The Smart Grid Dictionary finds these organizations and provides their website links so readers can remain informed on an ongoing basis to decisions that can impact their businesses.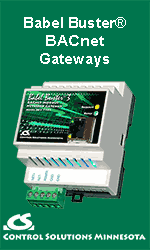 Sinclair: Is the Smart Grid Library engaged in any other activities?

Hertzog : Yes, we launched consulting services for utilities this past year, which focus on risk mitigation of Smart Grid initiatives through development and deployment of successful consumer engagement strategies. These strategies also help build consumer value to improve revenues as well as grid resiliency. In addition, we released a free white paper to help utilities "future-proof" their technology acquisitions, and aid them in their procurement processes. We describe a practical and flexible methodology that's been proven in telecommunications, high tech, and financial service sectors to assist utilities in the selection of solutions that address current and future operating states and deliver immediate and long-term benefits. And of course, we're always willing to help them through their technology acquisition processes.

We continue to provide a range of advisory services to domestic and overseas vendors – both established and start-up – to help them achieve success in the Smart Grid and M2M sectors.
We're actively working on some new business initiatives, so stay tuned for more announcements.
---

[Click Banner To Learn More]
[Home Page] [The Automator] [About] [Subscribe ] [Contact Us]