---

EMAIL INTERVIEW – Itamar Roth, Sander Schutte and Ken Sinclair
Itamar Roth, Chief Business Officer, PointGrab
Itamar Roth has 20 years of start-up experience in the fields of business development, marketing, and product management, with an in-depth focus on embedded systems and imaging solutions.


Sander Schutte, CEO, Mapiq
Sander Schutte focuses on making offices smarter by developing an ecosystem of innovative vendors in the building industry. Sander loves technology, growth, and building lasting relationships. He holds a Ph.D. in Biomedical Engineering from the Delft University of Technology.

---
PointGrab and Mapiq Integrate their Smart Building Technologies to Help Organizations Work Smarter and More Efficiently

PointGrab and Mapiq recently announced a technology partnership that will deliver building intelligence data in real-time to optimize space, reduce costs and drive efficiency.


Sinclair: Please give us some background about your two companies, and why you're integrating your technologies?

Roth / Schutte: Mapiq creates connections between people and buildings to provide flexible workplaces, and PointGrab is the developer of the CogniPoint™ human-activity sensing platform. Our technologies are very complementary, where the CogniPoint monitors the building's space and provides real-time data about its occupants' whereabouts and their count. This data is used by Mapiq's space management and utilization software to deliver real-time building intelligence that allows organizations to improve operations and workplace efficiency.

Sinclair: Why is this partnership important to the smart building industry?

Roth / Schutte: Modern buildings – and the companies that occupy them – strive for maximum efficiency for their space as well as their workforce. Our combined solution enables enterprises to improve performance and productivity by understanding how a space is being used in real time. By leveraging advanced deep-learning neural networks technology, CogniPoint delivers the actionable data necessary to optimize space management, energy savings and business intelligence.

Sinclair: Do you see increased demand for tools that enable flexible workplaces?

Roth / Schutte:Yes we are! As workers become more autonomous, it's crucial for organizations to understand how and where employees are using flexible spaces so they can optimize usage and improve overall productivity. Integrating our CogniPoint sensing platform with Mapiq's smart building software enables the organization to implement a complete space utilization solution based on real-time analytics.

Sinclair: Can you explain the technology behind PointGrab's CogniPoint sensing solution?

Roth / Schutte:To address the challenge of effectively providing rich data and meaningful insights about the building space, PointGrab has developed an image-based edge-analytics sensor that delivers actionable information about occupants' presence, location, count, and movement. The underlying processing technology is based on deep learning algorithms – the state-of-the-art technology in data-driven machine learning systems. The scalability and flexibility of deep learning technology make it a powerful solution for real-time systems such as a smart sensor in the challenging environment of commercial buildings. Moreover, the sophisticated fusion of deep learning and traditional computer vision algorithms enables CogniPoint to run on low power, low-cost ARM processors.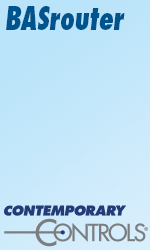 Sinclair: Please give us some background about Mapiq's cloud-based software platform.

Roth / Schutte:Mapiq's smart building platform focuses on the flexibility of people rather than the building itself. The technology makes it easy for workers to share and find locations and colleagues fostering greater collaboration and the freedom desired by the modern worker. The product has a modular structure that allows you to add new functionality, data sources, and technology. It is not just static software - It is a fully flexible platform. Mapiq's workplace management software also offers 3D mapping, way finding, room booking, events management and advanced analytics to help the organization make informed business decisions. With a growing customer-base that includes high profile enterprises such as Deloitte, PWC, Akzo Nobel, Mapiq is at the forefront of the smart building and IoT revolution.

Sinclair: Has the joint PointGrab and Mapiq solution been deployed in any smart buildings yet?

Roth / Schutte:We are currently working on a number of exciting pilot projects for our integrated solution, and interest continues to grow each day. We'll report back on results as soon as we are able to disclose that information.


---

[Click Banner To Learn More]
[Home Page] [The Automator] [About] [Subscribe ] [Contact Us]