---
Digital Twin Use Cases for Building Owners and Operators



In this article we outline the variety of digital twin use cases that can immediately generate added value and provide a positive investment case to owners and operators of buildings and assets. The use cases we describe range from building operations and maintenance, to sustainability and energy efficiency, to safety and security, to predictive analytics and data monetization.



https://www.akular.com/

About the authors:
Nicholas D. Evans is the Chief Innovation Officer at WGI, a national design and professional services firm. He is the founder of Thinkers360, the world's premier B2B thought leader and influencer marketplace, a former Gartner analyst, and executive at Unisys, KPMG and PwC. He can be reached at nicholas.evans@wginc.com.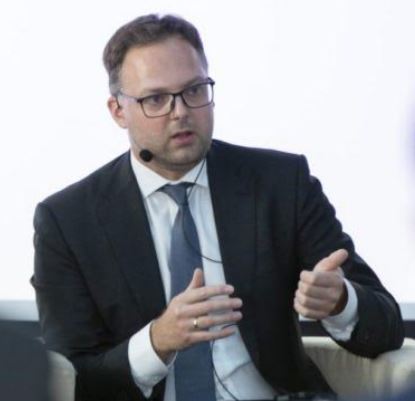 Martin Rapos is the Chief Executive Officer at AKULAR, which he founded in 2017 and grew to become a global digital twin provider that is a designated Bentley Systems iTwin partner. AKULAR converts any 2D/3D inputs into precisely geotagged physical models in the digital space that users can bring to the site using augmented or mixed reality. AKULARIZED models can overlay documents, tasks, version comparisons, live data, AI algorithms and simulations. Martin is a former consultant at IBM, and Shell, and was part of the management team that exited a niche optimization algorithms provider Route Monkey. He can be reached at martin.rapos@akular.com.
Digital Twin Use Cases for Building Owners and Operators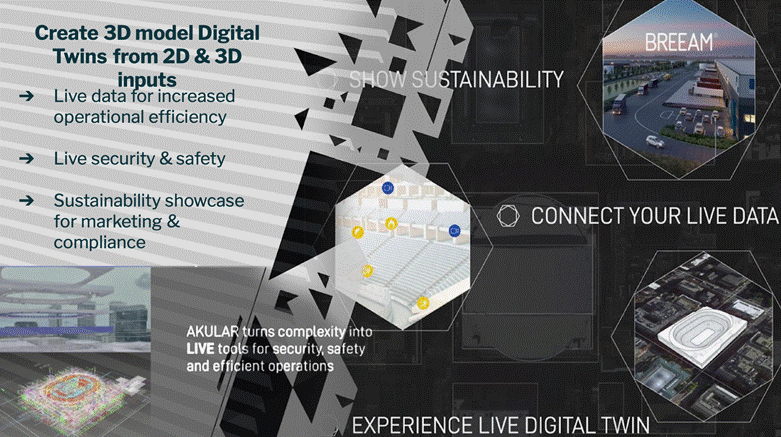 By Nicholas D. Evans & Martin Rapos
In this article we outline the variety of digital twin use cases that can immediately generate added value and provide a positive investment case to owners and operators of buildings and assets. The use cases we describe range from building operations and maintenance, to sustainability and energy efficiency, to safety and security, to predictive analytics and data monetization.
While cost optimization is only one aspect of the business value that digital twins unlock, the question many decision makers ask is how much additional revenue they can generate. Value added services are key to the quantification of digital twin monetization. The value added services will differ per real estate segment but can be divided into the following categories:
Building Operations & Maintenance
● Building & Occupant Performance Management - For example, reservations and booking of meeting rooms or parking areas and intuitive visibility of occupancy. By looking at occupant density and occupant movement patterns, building managers can see where the tenants stay and how they move. This can be used to inform department planning, workforce interactions, improvement of logistics and overall processes. On the occupant side, a digital twin can be the digital portal to provide access to all tenant services.
● Equipment Maintenance & Traceability - By enabling its users to interact on-site with the equipment, the digital twin is uniquely positioned to track the maintenance history and every view of each asset. All activity of every user is time-stamped and stored. Such data is extremely valuable for predictive and preventative maintenance. Airplane manufacturers are using blockchain to track the supply chain and inspection of every part. The same can be now done with building parts.
● Smart Parking & Charging - For example, connecting parking garage cameras and access systems, as well as parking space sensors and EV charging stations to the digital twin helps parking lot operators increase safety while measuring utilization of parking spaces. Additional use cases unlocked by deploying digital twin integrated smart parking systems include increased monetization by enhanced space sharing, reservation and dynamic pricing.
● Advanced Data Center Deployments - For example, micro data centers, server rooms and data storage racks that require cooling and special conditions can be plugged into, maintained and monitored through digital twins. Access to servers and data storage rooms can also be separately monitored to provide higher data security.
Sustainability & Energy Efficiency
● Energy Efficiency & Cost Savings - For example, visibility of energy consumption per room using so called virtual sub metering and subsequent analysis by specialized vendors who provide advice on how to adapt operational processes. Utility companies offer incentives to building operators that analyze their power consumption and work towards advanced energy optimization and flexibility.
● Electricity Demand Optimization & Flexibility - Building operators can plug in virtual power plant monitoring and actuation systems with advanced optimization algorithms that utilize the flexibility of the building's assets and monetize the potential of the ever-changing energy profile. These optimization actions are made visible in the digital twin and can be accessed retroactively. The digital twin provides transparency and visibility while serving as a system of record.
● ESG & Sustainability Reporting - Building operators are increasingly required to apply for and continuously comply with sustainability and wellbeing certificates such as BREEAM or LEED. Green financing bonds are available to finance acquisitions, innovations and remodeling initiatives. Digital twins can be used as a system of record and as proof of compliance, both of which are crucial to securing funding. They can also be used to update tenants and stakeholders about how the building ranks (think of a Yelp 5-star review on a restaurant door) and deployed in marketing communications. Digital twins showing live ESG KPIs and data can be used in social media, or embedded in a building operator's website.
Safety & Security
● Operational Safety - For example, evacuation plans and live occupancy data can help to de-risk the initial response of the building to hazardous events. For first responders, digital twins can provide improved visibility on what's happening during an emergency and can reduce responder time to impact.
● Security & Monitoring - This includes the use of widely accessible live data on scanners ranging from underbelly vehicle scans at parking garage entrances to weapon detectors and security check alarms triggered at pre-set threats. Solutions often incorporate location data of the initial responders, alarms and notifications to the relevant support staff, and dynamic sharing of radio communication and locations of interest with relevant security agencies.
● Real-Time Access Monitoring - By integrating smart two-factor identification and encryption solutions within the network of the building, the building operator can see on the layout of the building who logged in to which workstation and for how long. This is useful for the ability to monitor and retrospectively analyze log-ins which are always time- and location-stamped. It also brings the next level of security and transparent personalized accountability for all database and system entries. Modern encryption system providers can use employee badges to provide secure access and create a real-time digital trail of all operations that's visible via the digital twin. Hospitals, campuses, banks, military bases, but also shops and client centers can run higher degrees of security in their operations and be transparent about it.
Predictive Analytics & Data Monetization
● Simulations and What If Analysis - For example, simulations of crowd flow, air flow, disease spread analysis is all based on computational analysis based on physics models using digital twins of the building to run the computation on.
● Predictive Analytics - For example, camera feeds enhanced by AI algorithms. This can support operational safety and security with location of sensors validated by the existing cameras. Existing camera systems can be easily enhanced with AI algorithms that can help to identify hazards, provide people movement data, utilization of facilities, crowd flow speeds and other valuable information. Cameras can be turned into sensors and collect data that are easily accessible through the digital twin.
● Data Monetization - Since digital twins collect data from building operations and the utilization of assets, all usage patterns can be easily replayed and visualized at any time. This is valuable to service providers that can offer better tailored services per building at optimal cost (traffic can be accurately estimated). Precisely attributed usage and consumption data can be benchmarked and subject to valuable analysis. For example, architects are very interested in building usage patterns to be able to better design or redesign buildings.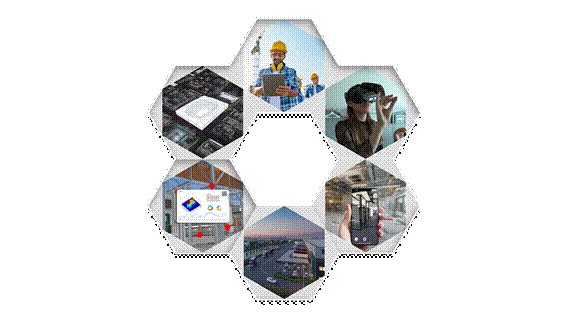 It's clear that digital twins are the next big thing in the built environment. But while widespread deployment of the concept could take years, we expect the next 24 months will see the crucial first moves towards digital twins becoming mainstream in infrastructure. Many investors and building operators are still poised at the edge, looking at each other and saying "yes, we should do it." We're convinced that early adopters are now preparing to make those first, pioneering steps with confidence.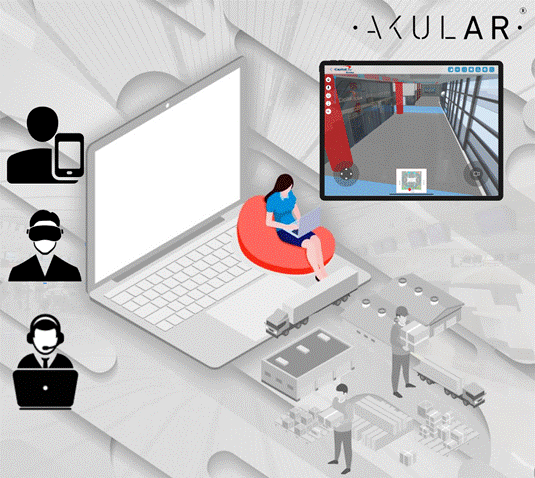 ---


[Click Banner To Learn More]
[Home Page] [The Automator] [About] [Subscribe ] [Contact Us]