---
oBIX OASIS Technical Committee Announces New Co-Chairman
Dallas, Texas – The OASIS (Organization for the Advancement of Structured Information Standards) oBIX (Open Building Information Exchange) committee announced the election of Paul Ehrlich, PE, President and CEO, Building Intelligence Group, as the group's new co-chairman.












A unanimous decision was reached by the oBIX committee to elect Ehrlich, a move that will bring Ehrlich back into the organization he initiated in April 2003, to define XML- and Web Services-based mechanisms to present building systems-related information and bring forth true systems integration. As committee co-chair, Ehrlich will work closely with co-chair Toby Considine, to coordinate with the industry as oBIX works to release the first version of the standard later this year and start work on the next release.
"We are delighted to have Paul back on the committee. As the founder of this effort he brings his industry experience and vision forward as we complete work on the first phase of this project and move toward version 2," Toby Considine, OASIS oBIX Technical Committee chairman, said.
Ehrlich has established Building Intelligence Group, an independent consultancy whose primary purpose is to help system suppliers as well as building owners and managers maneuver their operations through the vast changes prompted by enterprise building management. The main focus is in the areas of facility and IT integration, convergence, and intelligent buildings with additional plans of exploring options related to next-generation real estate and technology development. Ehrlich had previously been with Trane where he served as Business Development Leader, guiding the direction and development of Trane's line of building control products. Prior to working for Trane, he worked for Johnson Controls providing solutions to building owners.
---
oBIX Reaches Key Milestone with Successful Multi-Vendor Demonstration
Dallas, Texas - The OASIS (Organization for the Advancement of Structured Information Standards) oBIX (Open Building Information Exchange) committee announced a key milestone with a successful multi-vendor demonstration of the draft version of the standard.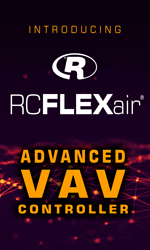 At the annual BuilConn conference held in Dallas, Texas, a one-day track dedicated to oBIX—the proposed Web services standard for facility management—demonstrated typical corporate applications readily interfaced with various building systems. Devices from Tridium, Trane, Plexus, and Gridlogix were featured in the Obix Version .6 demonstration.
Technical committee lead Aaron Hanson stated that he expects the initial version of the standard to be released for public review later this spring.
About oBIX
oBIX (Open Building Information Xchange) is a focused effort by industry leaders and associations working toward creating a standard XML and Web Services guideline to facilitate the exchange of information between intelligent buildings, enable enterprise application integration and bring forth true systems integration. Based on Standards widely used by the IT Industry, the oBIX guideline will improve operational effectiveness giving facility managers and building owners increased knowledge and control of their properties. Comprised of representatives from the entire spectrum of the buildings systems industry, oBIX includes professionals from the security, HVAC, building automation, open protocol and IT disciplines. For more information, visit www.obix.org.
About OASIS
OASIS (Organization for the Advancement of Structured Information Standards) is a not-for-profit, international consortium that drives the development, convergence, and adoption of e-business standards. Members themselves set the OASIS technical agenda, using a lightweight, open process expressly designed to promote industry consensus and unite disparate efforts. The consortium produces open standards for Web services, security, e-business, and standardization efforts in the public sector and for application-specific markets. Founded in 1993, OASIS has more than 4,000 participants representing over 600 organizations and individual members in 100 countries. Approved OASIS Standards include AVDL, CAP, DocBook, DSML, ebXML, SAML, SPML, UBL, UDDI, WS-Reliability, WSRP, WS-Security, XACML, and XCBF.
---


[Click Banner To Learn More]
[Home Page] [The Automator] [About] [Subscribe ] [Contact Us]