---
Workshop Invitation for Connectivity Week: Call to Action for Building Controls Industry!
OpenADR Workshop Connectivity Week - Monday, May 19, 2008, 1-5 p.m., Santa Clara, CA











The Demand Response Research Center (DRRC) is sponsoring a workshop to discuss the development of the "Open Automated Demand Response Communication Standards" that began in 2002 following the California electricity crisis. This workshop will present a series of technical presentations on OpenADR, including the data models, use cases, functional specifications and terminologies. The OpenADR Workshop is being held in conjunction with DR-Expo, emerging as the key event in deploying DR in North America. See http://www.dr-expo.com.
The research that led to these standards was funded by the California Energy Commission's (CEC) Public Interest Energy Research (PIER) Program. The work has been carried out by the DRRC, which is managed by Lawrence Berkeley National Laboratory (LBNL). Open Automated Demand Response (OpenADR) is a secure and reliable open standards-based communication system to facilitate sending and receiving DR signals from a utility or independent system operator (ISO) to customer systems or facility.
The workshop is designed to benefit building and industrial controls developers, providers and energy technology developers to:
- Understand and implement OpenADR for varied DR programs and tariffs
- Listen to the industry standards groups adopting OpenADR (BACnet, LonMark, oBIX, etc.)
- Discover business opportunities and new values of DR.
Others who might be interested include electric utilities or ISOs, facilities management system developers, DR technology vendors, and aggregators.
New industry-standard communications technologies such as the Internet-based Web Service Oriented Architecture (SOA) allow information exchange between traditional controls and new technologies. The intention of OpenADR standardized signaling is to allow building and industrial control systems to be pre-programmed, enabling a demand response event to be fully automated with no human in the loop. The standard is a flexible infrastructure design to facilitate common information exchange between utility or ISO, and end-use customers. The concept of an open standard is intended to allow anyone to implement the signaling systems, providing the automation server or the automation clients. The automation system is being formalized in these standards which present a series of DR uses cases, functional requirements and an open data model for OpenADR. OpenADR provides the following potential benefits:
- Open Standards – Provides a standardized DR communication and signaling infrastructure using open, non-proprietary, industry-approved data models that can be implemented for both dynamic prices and DR emergency or reliability events.
- Flexibility – Provides open communications interfaces and protocols that are flexible, platform-independent, interoperable, and transparent to end-to-end technologies and software systems.
- Innovation and Interoperability – Encourages open innovation and interoperability, and allows controls and communications within a facility or enterprise to build on existing strategies to reduce technology operation and maintenance costs, stranded assets, and obsolesce in technology.
- Ease of Integration – Facilitates integration of common Energy Management and Control Systems (EMCS), centralized lighting, and other end-use devices that can receive a relay or Internet signals (such as XML).
- Remote Access– Facilitates opt-out or override functions through a customer web portal to manage standardized DR-related operation modes to DR strategies and control systems.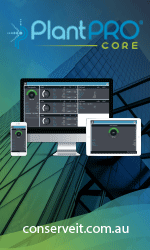 This workshop will present a series of technical presentations on OpenADR, including the data models, use cases, functional specifications and terminologies. The session will include the following topics:
- OpenADR History, Motivation, and Benefits
- OpenADR Status of Implementation
- OpenADR Technology Overview and In-depth Analysis
- OpenADR Client/Server Architecture and Features
- OpenADR Standards – Specifications – Data Models – Use Cases – Security Policies
A series of industry experts will discuss how OpenADR relates to other industry activities and building standards efforts. More information on the workshop, sessions, and presenters are available here - http://www.dr-expo.com/2008/na/agenda/track.asp?qsTID=196
Additional Sessions
DR Facts, Realities & Opportunities
Wednesday, May 21, 2008, 11:30 a.m. - 6 p.m., Santa Clara, CA
The Demand Response Research Center (DRRC) is also sponsoring a DR session track that focuses on research, development, implementation, demonstration, and future of DR technologies, practices, and strategies in the United States.
The following sessions by well renowned experts are targeted toward professionals from energy technologies, utilities, independent systems operators (ISOs), customers, control vendors, aggregators, and other third-party stakeholders.
- DR Technologies, Standards & Trends
- DR Implementation Success Stories
- DR, Energy Efficiency, and the Future of Green Buildings
More information on the track, sessions, and speakers are available here
http://www.dr-expo.com/2008/na/agenda/track.asp?qsTID=166
---

[Click Banner To Learn More]
[Home Page] [The Automator] [About] [Subscribe ] [Contact Us]