---
Smart Buildings, Smart Devices, Smart Business
Haystack Connect is THE PLACE where technology leaders are coming together to network, share and create new business opportunities.

A Preview of the World Class Speakers Joining You Will See at Haystack Connect.
Cyber Security from the embedded device level (presented by Wind River) to solutions to add network security to existing systems (by NetOp and Lynxspring), to the reality of applying security in mission critical applications presented by Rick Warner of O&M Engineering.
Wireless technology with guest speakers Danny Yu of Daintree Networks and Brian Pike of AIC Wireless, who will address the device network side of the technology, and Bryant Butler of Smartcom who will address connecting to the enterprise via cell phone wireless networks.
Analytics with presentations from Jim Lee of Cimetrics (recognized by many as the father of building analytics), John Petze of SkyFoundry, and Matt Schwartz of Altura Associates, an engineering firm applying automated analytics to streamline commissioning and provide monitoring-based commissioning.
New Engineering Tools -- See solutions that collapse the engineering process for creating graphic visualizations by automatically interpreting semantic data to generate graphics automatically. (Project-haystack has a huge role to play in this major advance). Jason Briggs of J2 and Alper Uzmezler of BASSG will address this topic.
Also in this session you will see a new Sedona programming tool (Mike Marston of EASY IO), and a tool set that enhances NiagaraAX® by automating the integration of all BACnet and LonWorks control devices via templates (George Hawkinson of Lynxspring). Moderated by Ken Sinclair of Automated Buildings, this session will introduce new technologies that have never been seen before.
The latest advances in Hardware platforms will be the focus of a session moderated by Eric Stromquist of Control Trends, where you will hear from Mike Marston (EASY IO), George Thomas (Contemporary Controls), and Bryant Butler (Smartcom).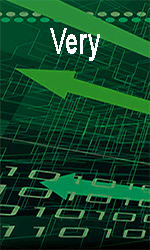 And then there is a session dedicated to Data Modeling and the latest additions to Project-Haystack, (here's a preview -- a JAR file will be released at the event that can be loaded into Niagara stations to embed tagging and support for the new Haystack HTTP protocol into Niagara stations to provide a highly efficient web services interface).
In the The Large Scale Systems session you will hear Steve Evans of ESI and Patrick Davis of FSG sites talk about challenges and solutions involved in deploying systems to >1000 sites.
XaaS and Connecting to the Cloud will include presentations by Terry Casey of Pacific Controls, and Steve Fey of Proxios, an exciting new company that can turn you into a cloud hosting service provider overnight.
The Focus on Energy Session, lead by Phil Bomrad, includes Scot Duncan of Enerliance, Anno Scholten of Connexx Energy, and Leighton Wolffe of NorthBridge Energy Partners, and will cover everything from the utility program side to integrating to the smart grid.
And there's even more. See the full agenda of world class speakers here.
It's clear that Haystack Connect is THE PLACE where the industry's technology leaders are coming together to network, share and create new business opportunities. The show floor is completely sold out and registrations are filling up fast.
The event is limited to the first 250 attendees. As a professional in the business of smart buildings and smart devices you don't want to miss this one-of-a-kind event. Register today at www.haystackconnect.org
---


[Click Banner To Learn More]
[Home Page] [The Automator] [About] [Subscribe ] [Contact Us]