---
Wireless Sensors and Cormant Announce Integration of Environmental Monitoring and DCIM

Data center and IT infrastructure management can now display and manage environmental data concurrently with Wireless Sensors' full range of SensiNet products combined with Cormant's full-featured DCIM solution.

Portsmouth NH and San Luis Obisbo CA - March 29, 2013 - Wireless Sensors, LLC and Cormant, Inc today announced the integration of wireless environmental monitoring within Cormant's state-of-the-art Cormant-CS DCIM solution (formerly known as CableSolve).

The integration includes the full range of SensiNet products including the advanced Rack Sentry system designed to optimize cooling systems in accordance with ASHRAE TC 9.9 Thermal Guidelines for Data Processing Environments. This ASHRAE guideline recommends cooling be controlled from sensors at the inlet of IT equipment and the Rack Sentry system enables this strategy for both new builds and retrofits though advanced wireless mesh networking allowing highly granular thermal sensing at a extremely attractive Total Cost of Ownership (TCO).
The SensiNet Rack Sentry system includes specialized sensors for cold aisle, rack inlets, hot aisle, CRAC & CRAH supply and return temperatures, CRAC & CRAH current draw, chilled water supply and return temperatures, contact closures and interface capabilities for any third party sensor with an analog output. This data is accessed through the SensiNet Application Gateway, an embedded appliance providing configuration, visualization, trending, alarming and alerting without the need for any additional software. The Application Server also supports a variety of protocols such as SNMP, Modbus TCP, ODBC, OPC and SOAP for easy integration with DCIM and BMS systems.

"Cormant-CS was a natural choice for us, as their user interface and range of capabilities is excellent" says Paul Richards, Wireless Sensors CEO. "Any optimization project needs to start with an adequate understanding of the thermal characteristics of the facility and the Rack Sentry system makes this process easy and affordable.

"Both the Cormant DCIM solution and the Wireless Sensors technology have open interfaces so our integration went without a hitch and did not even need application code changes" says Cormant CEO Paul Goodison. "Accurate, flexible, reliable environmental monitoring is a requirement we see more and more in the Data Center. The Wireless Sensors solution coupled with the Cormant DCIM plan view really does provide complete visibility to the operator."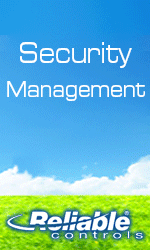 About Wireless Sensors LLC
Wireless Sensors is a leading supplier of sensor networking products for commercial and industrial markets leveraging standards-compliant networking technology. The company integrates physical measurement sensors with advanced low power mesh radios for energy conservation, regulatory compliance, process optimization and other high value applications requiring high performance at a low total cost of ownership. www.wirelesssensors.com

About Cormant, Inc.
Cormant has been developing and growing its IT infrastructure management solution for the data center and beyond (DCIM/ITIM), solving challenges for global customers since 2001. Their solutions are sold globally with customers on 5 continents, including multi-nationals from the banking, consulting, IT, travel, hotel, government, manufacturing, health and telecommunications industries.
Cormant's DCIM solution enables accurate and rapid decisions when planning and making IT infrastructure change by providing a configurable, portable and trusted solution for monitoring and management of physical layer IT infrastructure in all areas where IT is present. The solution provides unique portability of all records, ensuring information can be accessed wherever and whenever needed as well as changes recorded wherever and whenever they are made. Cormant-CS™ consolidates all information about enterprise IT assets and related connectivity, including power and data connectivity, along with location and status information about the assets. With dynamic rack views, floor plans and historical dashboards, information can be visualized in real-time. www.cormant.com


---


[Click Banner To Learn More]
[Home Page] [The Automator] [About] [Subscribe ] [Contact Us]