---
Elgin Community College Granted Accreditation of their Energy Management Program

The Green Mechanical Council is pleased to announce that Elgin Community College in Elgin, Illinois has been granted accreditation of their Energy Management Program.

Across America, energy cost continue to increase making home and building owners look for ways to reduce their energy cost.

A person trained in energy management can analyze patterns of energy use, make certain the equipment is operating and maintained at designed specifications, and reduce the operational cost of equipment over time.

The United States Department of Labor, Bureau of Labor Statistics estimates show that a career in energy management will be in high demand for the years to come. However, a shortage of qualified people trained in energy management personnel has been one of the greatest problems in creating more jobs.

Elgin Community College offers a degree in Energy Management preparing students to: retrofit, test, balance, and commission environmental controls and computerized building automation systems. Additionally the program involves working in the fields of: solar heating, wind energy, solar electricity, and energy auditing.

The staff and administration at Elgin Community College wanted to validate that they were preparing their students at the highest level for employment in the energy management field. To accomplish this, they decided to pursue third party programmatic accreditation.

Programmatic accreditation is where an independent third party reviews a program against set educational and industry standards in: curriculum, faculty, student facilities, placement, services, financial aid, advisory committee involvement, training facilities, equipment & safety. The process validates that a program has the resources and administrative support necessary to accomplish the goals of their program.

In seeking accreditation the staff at Elgin Community college had to complete and submit a self study evaluation of their program that demonstrates how they meet each required standard. This meant that the school had to document each and every aspect of what occurs during this two year program and submit it to a third party for review. The self study once completed was sent to the Green Mechanical Council for their accreditation review committee to thoroughly assess for compliance against each standard.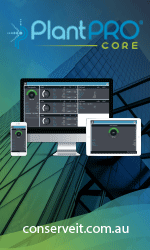 The Green Mechanical Council having approved the self-study sent an onsite team to conduct an intense onsite review of the program. Having reviewed all of the documentation from the self study and on site team visitation report, the Green Mechanical Council accreditation review committee decided to grant s six year accreditation of the program, the highest attainable.

Now that the program has been granted accreditation it can: provide employers with confidence in the quality of the program, assist students in selecting a program, and assist students with transfer credits. The Green Mechanical Council accreditation can provide graduates of the program advanced placement into the United Associations apprenticeship program and access to their 3,000 employer partners.

Elgin Community College is the first Energy Management Program to achieve programmatic accreditation by the Green Mechanical Council. The final determination included several commendations of the program and zero compliance corrections. "They now stand as a model for other Energy Management Programs to emulate", stated Steven H. Allen, LEED AP, CSME, the Executive Director of the Green Mechanical Council.

For additional information on Elgin Community College visit them online at www.elgin.edu
---


[Click Banner To Learn More]
[Home Page] [The Automator] [About] [Subscribe ] [Contact Us]