---
Hubbell Building Automation puts wireless lighting control on the EnOcean standard

As a new member of the EnOcean Alliance, the industry leader presents its self-powered wiSTAR line at this year's LIGHTFAIR

[Salt Lake City – April 18, 2013] – Hubbell Building Automation, an industry leader in the development of cutting edge energy-saving lighting control products and solutions, announced its membership in the EnOcean Alliance. By becoming a participant member in one of the fastest growing technical alliances, the company has released its wiSTAR Wireless Lighting Controls, based on energy harvesting wireless technology from EnOcean. Visitors of LIGHTFAIR 2013 (April 23-25, Philadelphia) can experience the innovative, self-powered product suite at Hubbell's booth #1745.
"Wireless technology represents the future of energy efficient lighting control systems for building automation. Within the wireless market, energy harvesting technology offers unique benefits such as the elimination of maintenance and lower overall lifetime cost. In addition, EnOcean technology is the only standard that enables environmentally friendly, sustainable products combining energy efficiency plus comfort and convenience in a building. For Hubbell, as a market leader in lighting control for building automation, it was the next logical step to embrace the innovative EnOcean technology and join the strong eco-system of the EnOcean Alliance," says Tom Braz, Vice President and General Manager, Hubbell Building Automation, Inc.

"We sincerely appreciate Hubbell embracing EnOcean technology and joining the alliance," says Jim O'Callaghan, President of EnOcean Inc. "This commitment affirms the adoption of energy harvesting wireless technology in the building automation market."
The wiSTAR product line includes batteryless occupancy sensors, light switches, photocells, a key card switch and load control modules incorporating EnOcean's energy harvesting wireless technology. The switch and sensor products work completely without batteries, powered only by energy converters, which make them maintenance-free.

All wiSTAR products use the new 902 MHz frequency, which EnOcean has recently introduced to the North American market for its self-powered wireless technology. It offers greater range and robust performance enabling lighting control with reliable, long-range wireless and batteryless communication. Detailed information on wiSTAR can be found at www.hubbell-automation.com/products/wireless_lighting_controls/wistar.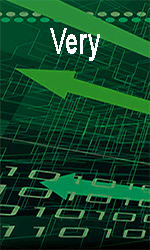 About Hubbell Building Automation
Hubbell Building Automation, Inc., headquartered in Austin, TX, is a subsidiary of Hubbell Incorporated (A Delaware Corporation). Hubbell Building Automation draws on over 30 years of lighting control experience. As the leading developer of ground breaking technologies in wireless lighting controls, lighting control panels, HID and Fluorescent controls as well as occupancy sensor controls, Hubbell Building Automation manufactures a complete suite of innovative, integrated and simple lighting control solutions. For further information about Hubbell Building Automation, please visit our web site at www.hubbell-automation.com.

About EnOcean
EnOcean is the originator of patented energy harvesting wireless technology. Headquartered in Oberhaching, near Munich, the company manufactures and markets energy harvesting wireless modules for use in building and industrial applications as well as in further application fields such as smart home, smart metering, logistics or transport. EnOcean technology combines miniaturized energy converters with ultra-low-power electronics and robust RF communication. For 10 years, leading product manufacturers have chosen wireless modules from EnOcean to enable their system ideas. EnOcean is a promoter of the EnOcean Alliance, a consortium of companies from the world's building sector that has set itself the aim of creating innovative solutions for sustainable buildings. Self-powered wireless technology from EnOcean has been successfully deployed in more than 250,000 buildings worldwide. The EnOcean wireless protocol is standardized internationally as ISO/IEC 14543-3-10, which is optimized for wireless solutions with ultra-low power consumption and energy harvesting.
For more information visit www.enocean.com


---


[Click Banner To Learn More]
[Home Page] [The Automator] [About] [Subscribe ] [Contact Us]