---
The Most Comprehensive Program on the Topic of Smart, Connected, High Performance, Intelligent Buildings

IBcon Education Program Announced! 6 Tracks — 30+ Sessions June 8-10

Our commitment to delivering a dynamic educational program has helped establish IBcon as a "must attend" industry event. We focus on all aspects of the "Intelligent Building," from automated HVAC, fault detection and diagnostics, automated demand response, energy optimization, lighting and security, to new components such as IoT for buildings, digital signage, parking, water management, fire/life safety, access control, command control centers, advanced analytics, grid connectivity and more. The sessions will also focus on the business drivers and the organizational changes required to facilitate the intelligent integration of key business processes into the high performance building ecosystem.

Our extensive education program, with the help of our Advisory community, is designed to help you better understand smart, connected, high performance, energy efficient, sustainable, intelligent buildings.

Pre-Conference Events

Information Systems & Smart Buildings CYBERSECURITY Forum

High profile breaches (Home Depot, Anthem Blue Cross, Sony) make the headlines and reports of targeted attacks on treasury operations, denial of service attacks and ransomware penetration into corporate networks are now commonplace in the daily news cycle. This focused, fast-paced forum will bring together the most important topics and the brightest minds to begin a discussion on a comprehensive cybersecurity strategy for real estate information systems and smart, connected, high-performance and intelligent buildings.

Intelligent Buildings BOOTCAMP
Don't be overwhelmed by the Intelligent Buildings topic! This ½ day program was designed specifically for facility, asset and property managers, energy, sustainability, operations, marketing and finance professionals who want to get a better understanding of smart, connected, high performance, intelligent buildings. You don't need to be a professional engineer or information technology expert to understand this emerging market.

SUSTAINABILITY Executive Smart Building Symposium
Sustainability Executives have a big responsibility. They are required to develop business practices that are not damaging to the earth, respect natural resources and produce a result that reflects long-term sustainability. This symposium was designed for Sustainability Executives who are interested in smart buildings and are ready to explore the many powerful tools and opportunities technology, automation and innovation can provide to aid them in reaching their buildings, campuses and large portfolios sustainability goals.

Smart Building INTEGRATOR Summit
If you're a traditional HVAC, IT, Lighting, Low Voltage, Security, AV or Smart Building integrator looking to expand your service offerings and meet the contemporary needs of today's intelligent buildings, portfolios, campuses and cities, then you'll not want to miss the Smart Building Integrator Summit. This summit will explore best practices for IT, Analytics, Data Visualization, Cybersecurity, Data Governance, Client Intelligence, Network Design and Legacy System integration.

Education Tracks & Sessions

Smart Building Strategy
The idea of a smart, connected, high-performance, sustainable, energy-efficient, green, intelligent building has become mainstream. Competitive companies know it is critical to have a well-thought out, comprehensive smart building strategy in place. Goals, business drivers, organizational alignment and understanding software platforms are few of the topics to be discussed.

Building Network Architecture
Historically, building automation systems were closed and relied on their own wiring and communications infrastructure. Enter the era of open-architected, interoperable, integrated and IT/IP-centric, next generation smart buildings and the need for a common communications architecture. In addition to traditional building automation applications, other functionality added by the network such as in-building wireless, broadband delivery, security, signage, audio visual, parking and other building/portfolio/campus IoT applications will all be addressed in this track.

Building Data & Analytics
The last 24 months have brought a significant increase in the number of accomplishments achieved with data pulled from correctly instrumented buildings. Every 24 hours, 500 million data points are extracted from a major corporate campus that provide an avalanche of system revelations, resulting in the transformation of a traditional facility. This is just one of hundreds of stories emerging daily. This exciting track will include the most cutting-edge conversations on the topic.

Energy & Sustainability
Organizations often enter the smart building discussion because of an energy conservation project. There are many opportunities to save energy in a building ranging from "turning out the lights" to finding those devices that are "under-commissioned" and in conflict with each other or in need of "finetuning." This track will concentrate on the three major energy components of a smart building: energy optimization, fault detection/diagnosis and demand response.

Smart Buildings by Type
There are various goals for a smart building that may include energy optimization, operational efficiency and enhanced occupant experience. In addition to the various components that make up a strategy, the type of project you are managing also influences what type of smart building you end up controlling. The applications, concepts and solutions utilized in office, retail and mixed-use smart building deployments vary and require special consideration when developing a smart building strategy.

Smart Building Tech Innovation Showcase
There are many components that make up the ecosystem of a smart building. In addition to traditional building automation components like HVAC, lighting and security, new technologies to automate different aspects of a building such as water, digital signage, fire/life/safety, meters, conveyance systems, landscaping, parking, vending machines and more are becoming part of the comprehensive smart building strategy. This track will showcase these exciting new concepts.

Smart Buildings Best Practice Showcase
IBcon presents the 3rd Annual Next Generation, Smart, Connected, High-Performance, Energy Efficient, Intelligent Buildings Showcase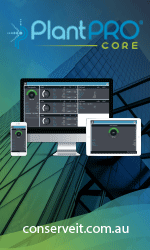 Join us for this super-session to explore 50 of the world's most progressive and successful implementations of smart buildings, portfolios and campuses. These projects represent the next generation of open, interoperable, integrated and IP-centric buildings. In this interactive showcase setting, attendees will have the opportunity to meet face-to-face with representatives for each project who will share both their challenges and successes and address energy conservation, operational efficiency, enhanced occupant experience, sustainability achievement and financial optimization.

View Complete Program Details.

Final Call for Presentations!
Interested in being part of the IBcon program this year?

If you are an experienced speaker on the topic of smart, connected, sustainable, green, high-performance intelligent buildings and have a story to share, we want to hear from you! Speaker submittal deadline is April 15, so don't delay. For questions or more information, contact: Howard Berger | Program Director | 702.272.0602 or hberger@realcomm.com.

For more information, visit: www.ib-con.com.

---


[Click Banner To Learn More]
[Home Page] [The Automator] [About] [Subscribe ] [Contact Us]