---
Belimo Releases ZIP Packs - A Drop In Economizer Replacement Solution
SELECTPRO™ – SIZING AND SELECTION MADE SIMPLE. NEW & IMPROVED!

Danbury, CT, April 1, 2015– Belimo Americas, the leading producer of electronic valves and air damper actuators, announces enhancements to SelectPro, the company's unique and powerful sizing and selection software. SelectPro is a quick and simple tool for accurately sizing and selecting valves, actuators, and replacement solutions. With the recent enhancements SelectPro now offers:
• Updated User Interface – Easy & Intuitive Navigation
• Quick Quote Module – Create a schedule or quote in no time
• Additional Media – Now offering Images, Installation Instructions and 3D drawings
• Media Download – Save a ZIP file of your entire schedule's media
• Manual Selection – Now offered in the Damper & Retrofit Modules
"The goal is to provide a tool that the customer could navigate with ease and be able to seamlessly move from selection to schedule to ordering", states Danielle Breece, Product Specialist for Belimo's Sales Tools. "I believe the Quick Quote Module will be a great asset to every user's daily business."
To download or learn more, visit the Belimo website at www.belimo.us. You can also e-mail marketing@us.belimo.com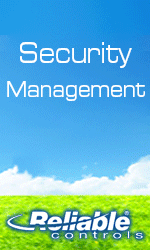 Belimo Americas, a world leader in the design and manufacture of damper actuators and control valves used in commercial HVAC systems. Known for its direct-coupled actuator and innovations in pressure independent control valve technology, Belimo has solutions to maintain an efficient building environment. For over 30 years, Belimo has provided innovations in Comfort, Energy Efficiency and Safety Solutions to customers throughout the United States, Canada and Latin America, all of which are backed by Belimo's unsurpassed 5-year warranty.
For more information, visit the website at www.belimo.us.

---
[Home Page] [The Automator] [About] [Subscribe ] [Contact Us]