---
KMC Announces KMC Converge™ Niagara AX Application

NEW PARIS, Indiana - April 7, 2015 - KMC Controls, a leader in building automation systems, today announced the upcoming release of its new KMC Converge™ Niagara AX® application and KMC Workbench. The application, featuring mobile-friendly HTML5 graphics (KMC Converge GFX™), can be licensed to any open workbench.

The release coincides with KMC's launch of its new KMC Conquest™ line of BACnet direct digital controllers and appliances designed to connect building automation systems to the Internet of Things (IoT). The new suite of products provide system integrators and building owners with open, scalable, secure building automation solutions from a single building to enterprise-level installations.

Key selling points for KMC Converge include:
- Converge and Converge GFX may be licensed to any open workbench and open platform
- Application Selection and Configuration allows the site to be built and configured offline
- Rapid Site Deployment automatically pairs offline configurations to network devices
- Continuous Commissioning Audit Tool saves a snapshot of the deployment for future comparison to original configuration
- Mobile friendly HTML5 graphics remove dependencies on Java Applets for operators
According to KMC Director of Sales Mitch Kehler, "KMC Converge offers our integrators an unprecedented set of time-saving tools for working within the Niagara framework. KMC's hardware has always performed well under a JACE, and our partners now have access to more powerful features and a mobile-friendly interface to really enhance the KMC/Niagara experience."

KMC will be exhibiting its new technology as a platinum-level sponsor of two major upcoming events: Haystack Connect, from May 18th through May 20th, 2015 in Colorado Springs, Colorado, and at Realcomm's IBCon from June 9th through June 10th, 2015 in San Antonio, Texas.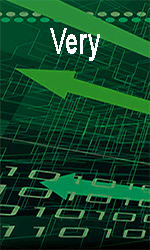 Parties interested in attending either event, seeing the demonstration, and meeting with the development team may contact KMC Controls at www.kmccontrols.com.

About KMC Controls
Founded in 1969, KMC Controls is an American manufacturer of open, secure, and scalable building automation solutions. From secure hardware devices to smart and connected software, KMC delivers embedded intelligence and optimized control.

KMC is committed to providing industry-leading Internet of Things-enabled automation solutions with leading tech suppliers to increase comfort, convenience and help reduce energy usage.

---
[Home Page] [The Automator] [About] [Subscribe ] [Contact Us]