---
Beckhoff Automation Surpasses 500 Million Euro Mark with 17% Increase in Revenue
PC-based control technology assures market growth and delivers a working technological foundation for Industry 4.0

Highlights:
– Revenue increased by 17% to 510 million euros
– Sales organization expanded worldwide
– Headcount increased by 12% to 2,800 employees worldwide
– 40 million euros to be invested in research and development in 2015

VERL, Germany, April 9, 2015 – Beckhoff Automation turned in a highly successful performance in the 2014 financial year, generating global revenue of 510 million euros, an increase of 17% over the previous year. The company's increased sales stem from a growing global market and new project and customer wins for the PC-based control technology from Beckhoff. Keeping in line with the revenue growth, the number of Beckhoff employees has increased by 12% to 2,800. Beckhoff has an optimistic outlook for the 2015 financial year and expects another double-digit increase in sales.
Managing Director, Hans Beckhoff is satisfied with the results: "We can look back on a successful financial year. We are especially happy that this growth pattern extended to all regions and market segments. All continents contributed with new applications in areas ranging from industrial engineering and energy generation to building automation and the entertainment industry."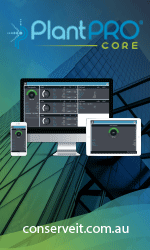 For more information visit http://www.beckhoff.com/english/beckhoff/default.htm
---
[Home Page] [The Automator] [About] [Subscribe ] [Contact Us]