---
Global ZigBee STB Market to Grow at 20.89% CAGR by 2019

DALLAS, April 14, 2015 /PRNewswire/ - Sandlerresearch.org adds Global ZigBee STB Market 2015 - 2019 a new research report in its store. According to report bundled services offered by service providers is the latest trend observed in ZigBee STB Market.

The global ZigBee STB market is expected to witness significant growth because of some trends that are expected to exert a positive influence on the market during the forecast period. One such trend is the bundled services offered by service providers such as Comcast and Verizon, wherein, along with entertainment content, they provide home surveillance and security support.

The analysts forecast global ZigBee STB market to grow at a CAGR of 20.89% over the period 2014-2019. According to the report, one of the major drivers in this market is the low power consumption capability of ZigBee devices. These devices are known for their extended battery life and power saving. ZigBee-enabled devices can automatically enter into power saving mode.

The report covers present scenario and the growth prospects of the global ZigBee STB market for the period 2015-2019. To calculate the market size, the report considers the unit of shipment of ZigBee STBs.

The report recognizes the following companies as the key players in the Global ZigBee STB Market: ADB SA (Advanced Digital Broadcast), AirTiesARRIS Group Inc., Atmel Corp., Cisco Systems Inc., Comcast Corp., Digi International Inc., EchoStar Corp., Freescale Semiconductor Inc., GreenPeak Technologies, Nxp Semiconductors, Pace plc, Renesas Electronics Corp., Silicon Labs Semiconductor India Pvt. Ltd., STMicroelectronics NV, Texas Instruments, TiVo Inc., Verizon Communications Inc. and ZTE Corp.

Order a Copy of Report at http://www.sandlerresearch.org/purchase?rname=34769.

Other Prominent Vendors in the market are: Amino Communications, Emerson Electric, Huawei Technologies, Humax, LG Electronics, Microchip Technology, Roger Communications, Swisscom and Time Warner Cable.

Further, lack of awareness about the technology among consumers will hinder the growth of the market.

Other Related Report:

Global RF Devices Market for Set-top Boxes 2015-2019 - One major trend emerging in this market is cable digitization. In developing countries such as India, governments are taking various steps toward the digitization of television networks, which is expected to accelerate the installation of STBs and, consequently, the demand for RF devices for STBs.

Analysts forecast the Global RF Devices market for Set-top Box will grow at a CAGR of 9.26% in terms of revenue over the period 2014-2019. According to the report, one of the major drivers of this market is the rapid increase in the number of HD STB installations. The demand for HD STBs is increasing because of the demand for improved video quality and the emergence of HD channels, and it necessitates the deployment of RF devices such as RF tuners to tune signals in both the very high frequency and ultra-high frequency bands.

The Global RF Devices market for Set-top Box can be divided into three product segments, including: RF Duplexers, RF Demodulators, and RF Tuners.

The report, the Global RF Devices market for Set-top Box 2015-2019, has been prepared based on an in-depth market analysis with inputs from industry experts. The report covers the Americas, the APAC, and the EMEA regions; it also covers the Global RF Devices market for Set-top Box landscape and its growth prospects in the coming years. The report also includes a discussion of the key vendors operating in this market.

Get a Copy of Report at http://www.sandlerresearch.org/purchase?rname=27925.

The report recognizes the following companies as the key players in the Global RF Devices Market for Set-top Boxes: Avago Technologies Ltd., Murata Manufacturing Co. Ltd., RF Micro Devices Inc. (RFMD), Skyworks Solutions Inc. and TriQuint Semiconductor Inc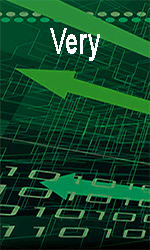 Other Prominent Vendors in the market are: ams, Anadigicis, EPCOS, M/A-COM Technology Solutions and Renesas.

Further, the report states that one major challenge that is expected to hinder the growth of the Global RF Devices market for Set Top Boxes is the saturating market for STBs. The cost of STBs has been increasing because of their advanced features, such as recording, live video control, and being able to access content over the internet.

About Us:
SandlerResearch.org is your go-to source for all market research needs. Our database includes thousands of market research reports from over multiple leading global publishers & in-depth market research studies of over several micro markets. With comprehensive information about the publishers and the industries for which they publish market research reports, we help you in your purchase decision by mapping your information needs with our huge collection of reports.

---


[Click Banner To Learn More]
[Home Page] [The Automator] [About] [Subscribe ] [Contact Us]