---
Schneider Electric Expands Partnership with KGS Buildings

Company extends its collaboration with KGS to deliver greater building analytics capabilities and facility services
DALLAS – April 12, 2016 – Schneider Electric, the global specialist in energy management and automation, today announced it has closed a minority investment in KGS Buildings, LLC, a cloud-based building performance analytics company and Schneider Electric partner. This investment illustrates Schneider Electric's confidence in its strategic partnership with KGS, its unparalleled technology and its ability to deliver value to customers.
"KGS' Building Analytics platform, which is a key component of our connected services portfolio, will help us transform our service business over the next few years from traditional maintenance and break/fix to a proactive and predictive maintenance services organization using automated fault detection and diagnostics to bring additional benefits to Schneider Electric end-user customers," said Jay Nardone, EcoBuildings Global, Field Services Vice President, Schneider Electric. "Over the past few years we have been fortunate to have a great relationship with the KGS founders, and this minority investment allows us to strengthen that relationship and build a stronger future together."
In times of tighter budgets, aging infrastructures and higher energy costs, organizations are looking to move beyond reactive maintenance strategies that are based upon repairing equipment only when it fails, to taking a more proactive and informed approach to building management to improve operational performance and bottom line results. KGS' Building Analytics is a system agnostic, cloud-based service platform that allows organizations to improve the efficiency, occupant comfort and financial well-being of their buildings. It converts the abundance of data collected by building management systems (BMS) into actionable intelligence to improve facility performance. The platform also prioritizes system and equipment irregularities based on the severity of impact on cost, comfort, energy and maintenance. Building Analytics can reduce the cost of facility operations to improve maintenance and efficiency, saving customers between 15 to 30 percent on major equipment and energy spend.
"Our tremendous relationship with Schneider Electric has expanded our global reach and connected us with diverse and extraordinarily capable teams to deliver information-based, outcome-focused facility services," said Nicholas Gayeski, PhD, Partner and Co-Founder, KGS Buildings, LLC. "This strategic investment positions our organizations for long term collaboration and leadership in an analytics-driven facility services industry, while maintaining the independence that has enabled us to be nimble and adaptive while analytics technologies continue to grow and evolve."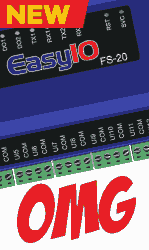 KGS is a member of the EcoXpert program, which is designed to bring Schneider Electric partners together to develop solutions designed to meet energy efficiency and sustainability goals for customers across a broad spectrum of industries. KGS' Building Analytics solution has been deployed to more than 500 sites comprised of several million connected points through the partner program.
To learn more about Building Analytics and Schneider Electric's building management services and solutions visit: http://www.schneider-electric.us/en/services/field-services/building-life-cycle-services/optimization-solutions/.

About Schneider Electric
Schneider Electric is the global specialist in energy management and automation. With revenues of ~$30 billion in FY2015, our 160,000+ employees serve customers in over 100 countries, helping them to manage their energy and process in ways that are safe, reliable, efficient and sustainable. From the simplest of switches to complex operational systems, our technology, software and services improve the way our customers manage and automate their operations. Our connected technologies reshape industries, transform cities and enrich lives. At Schneider Electric, we call this Life Is On.
www.schneider-electric.com/us

About KGS Buildings
KGS Buildings, LLC is a technology company offering automated diagnostics and building performance management software and services to building operators, managers and service providers. KGS has formed a strategic technology agreement with Schneider Electric to bring advanced automated diagnostics to their customers. KGS is also active in leading research to commercialize building diagnostics with universities, national laboratories, and trade associations. KGS, a company bootstrapped through customer-driven development, was co-founded by three PhDs from MIT's Building Technology program and is led by a team of four partners. KGS has delivered real results for reliable energy savings, pro-active maintenance programs, and more efficient operations to customers throughout the building industry.

---


[Click Banner To Learn More]
[Home Page] [The Automator] [About] [Subscribe ] [Contact Us]