---
Daintree Networks and Osram Sylvania Team for Open Standard Wireless Lighting Control
OSRAM Connected Lighting Module (CLM) is Daintree Networks' ControlScope and ZigBee Home Automation Certified

LOS ALTOS, Calif.--April 14, 2016--Daintree Networks®, the leader in open networked wireless control, sensing and Enterprise Internet of Things™ solutions for smart buildings, and North American lighting leader OSRAM SYLVANIA,today announced their collaboration to enable out-of-the-box wirelessly controlled LED fixtures. The OSRAM Connected Lighting Module (CLM) is certified to work with Daintree Networks™ ControlScope® open networked wireless control solution, which further expands the availability of open standards-based controllable luminaires and facilitates the Enterprise Internet of Things (E-IoTTM).

Smart buildings need unified network solutions that monitor and manage a multitude of energy and non-energy-related applications in order to realize operational and energy-saving benefits across the enterprise. The OSRAM CLM allows LED fixtures to connect to building control systems certified to the ZigBee® Home Automation standard. Daintree Networks' ControlScope delivers open networked wireless control and sensing for lighting, HVAC, plug load, space utilization, and many more applications, providing customers with the flexibility to expand the scope and scale of their smart building deployments over time.

"The OSRAM Connected Lighting Module is one of the first devices to enable 'out-of-the-box' wireless, controllable LED light fixtures," said Tom Shottes, Head of Digital Systems, Americas, OSRAM SYLVANIA. "The module can be inserted into any fixtures that have a driver capable of providing 12V auxiliary output. It instantly makes them smart and wirelessly controlled.Through our collaboration with Daintree Networks, customers now have one device with built in standard wireless controls. It's a tremendous step towards simplifying wireless fixture integration."

Danny Yu, President of Daintree Networks said, "Wireless interoperability across devices is critical if we are to enable truly smart buildings and protect the customer's investment in the Enterprise Internet of Things. Industry leaders have realized it is critical to support open systems to monitor and control lighting and other applications in the enterprise and the shift is underway. Daintree has built the leading open networked wireless controls ecosystem in the intelligent building industry and our partnership with OSRAM is one example of a growing number of major organizations working together in the best interests of the customer."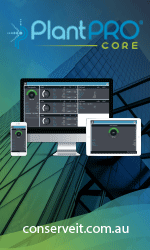 About Daintree Networks, Inc.
Daintree Networks® leads the market in smart building control, sensing, and Enterprise Internet of Things™ (E-IoT™) applications. ControlScope®, the company's open networked wireless solution for lighting and building control, monitoring, and optimization, reduces energy and operating costs, improves the occupant experience, increases business productivity and scales to manage a large portfolio of buildings. Leveraging an open system architecture and an expanding ecosystem of certified lighting, building, and software partners, ControlScope also serves as a platform for best-of-breed applications such as facility and asset management, space planning, and more. Daintree is headquartered in Silicon Valley, California. More information is available at daintree.net.

ABOUT OSRAM SYLVANIA
OSRAM SYLVANIA is part of OSRAM Americas, a group of OSRAM companies located in North and South America. As a leader in lighting solutions and services, specializing in innovative design and energy saving technology, the company sells products for homes, businesses and vehicles under the brand names OSRAM, Traxon, ENCELIUM and SYLVANIA. The company's portfolio covers the entire value chain of components, ranging from lamps, control units and optical semiconductors such as light-emitting diodes (LED) to luminaires, light management systems and lighting solutions. The OSRAM SYLVANIA and OSRAM Americas regional headquarters is located in Wilmington, Massachusetts. For more information, visit www.osramamericas.com or follow us on Facebook and Twitter.


---


[Click Banner To Learn More]
[Home Page] [The Automator] [About] [Subscribe ] [Contact Us]