---
Workplace Data Unlocked in New JLL-Enlighted Partnership

Companies enter into strategic global agreement that redefines the interaction of people and the workplace through smart building technology

CHICAGO, April 20, 2016 – Corralling the vast amounts of workplace data is the first step toward improved space utilization, energy efficiency, cost avoidance and improved employee satisfaction. As a leader in integrated facilities management, real estate data and portfolio analytics, JLL (NYSE:JLL) announced today that it has strengthened its comprehensive suite of Smart Building solutions with a five-year, global integrated technology and services partnership with Enlighted, a leading provider of advanced sensor technology and Web-enabled visualization and analytic applications for commercial buildings.

The agreement establishes JLL as Enlighted's commercial real estate industry partner and preferred project management service provider. JLL and Enlighted can now deliver Enlighted technologies in an end-to-end solution that includes JLL's renowned facilities management, project management and workplace services. The combination will reduce the time, risks and costs associated with implementing smart building solutions while also identifying opportunities to leverage JLL's comprehensive Smart Building program. JLL and Enlighted will also collaborate on innovative new products and services that enable JLL clients to analyze and act on building and space data and integrate that data into a holistic smart building approach.

This integrated approach has been proven to reduce energy consumption, improve employee comfort, accurately track space usage and inform strategic real estate portfolio decisions.

"Our corporate clients around the world are very interested in the potential cost savings and data-driven workplace insights that our partnership with Enlighted provides," said John Hampton, Senior Vice President at JLL. "This exclusive agreement enhances our ability to use data and analytics to help our clients make faster and smarter real estate decisions."

This agreement formalizes and strengthens JLL's ongoing collaboration with Enlighted, in which JLL delivers smart building applications through a platform of integrated services and technologies. Under the expanded partnership, this platform will combine Enlighted's advanced sensor technology and Web applications with JLL's project management, workplace strategy, and energy and sustainability services as part of JLL's comprehensive Smart Building program. The end result will deliver improved building operations and space efficiencies for JLL's global customer base—and ultimately create a better work environment.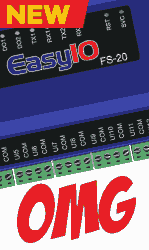 "JLL's service platform allows building owners that invest in our technology to maximize their return on investment," explains Joe Costello, CEO, Enlighted. "The addition of JLL's robust analytics platform and its professional facilities management expertise allows companies to fully understand all the data available to them, and thus make more informed business and real estate decisions."

About Enlighted
Designed to change everything, Enlighted provides the world's most advanced digital sensor and analytics platform for smarter buildings to Fortune 500 companies around the globe. Founded in 2009, Enlighted has received venture funding from Draper Nexus Ventures, Kleiner Perkins Caufield and Byers, RockPort Capital Partners, Draper Fisher Jurvetson and Intel Capital. The company has its headquarters in Sunnyvale, Calif.

About JLL
JLL (NYSE: JLL) is a professional services and investment management firm offering specialized real estate services to clients seeking increased value by owning, occupying and investing in real estate. A Fortune 500 company with annual fee revenue of $5.2 billion and gross revenue of $6.0 billion, JLL has more than 230 corporate offices, operates in more than 80 countries and has a global workforce of more than 60,000. On behalf of its clients, the firm provides management and real estate outsourcing services for a property portfolio of 4.0 billion square feet, or 372 million square meters, and completed $138 billion in sales, acquisitions and finance transactions in 2015. Its investment management business, LaSalle Investment Management, has $56.4 billion of real estate assets under management. JLL is the brand name, and a registered trademark, of Jones Lang LaSalle Incorporated. For further information, visit www.jll.com.


---


[Click Banner To Learn More]
[Home Page] [The Automator] [About] [Subscribe ] [Contact Us]