---
IndigoVision announces new partnership to deliver state-of-the-art facial recognition integration

Customers of IndigoVision will now be able to access advanced facial recognition technology following the announcement of a new partnership with AnyVision.

The new partnership will see AnyVision's renowned Better Tomorrow software being integrated with IndigoVision's Control Center, its innovative Security Management Solution.

Trusted by customers around the world for over 25 years, IndigoVision is committed to keeping customers at the forefront of security innovations and the new integration with Tel Aviv-based AnyVision is a powerful new addition to its portfolio of cutting edge solutions.

The new integration will see data records from AnyVision's facial recognition functionality being seamlessly sent into Control Center, enabling the fast and accurate identification of missing or wanted persons, even in large crowds.

Pedro Simoes, Chief Executive of IndigoVision, said: "Our goal is to help our customers utilise and enjoy the

For more information about the AnyVision integration module and the rest of our end-to-end security solutions please visit www.indigovision.com or find us on social media @IndigoVisionLtd.

About IndigoVision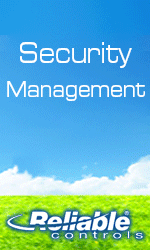 IndigoVision has more than two decades of experience developing innovative, complete, end-to-end security surveillance solutions. We provide a complete video security solution where performance and stability go hand-in-hand. All of our products are single-mindedly designed towards enhancing your security and are trusted and proven globally, across multiple markets, in some of the highest profile sites and harshest environments.

Our industry leading unique Distributed Network Architecture (DNA) removes the need for a central server, resulting in no single point of failure. You can add any number of cameras and workstations effortlessly. We make it smart, so your old analogue cameras will migrate to IP and work with our HD cameras.

Founded in 1994 Edinburgh, Scotland, upholding a truly global presence, our global technical support teams make your problem OUR problem. IndigoVision give you the right solution, experience, technology and support to provide you with the innovation that makes you safe.

---
[Home Page] [The Automator] [About] [Subscribe ] [Contact Us]