---
QA Graphics' BAS Image Module More Accessible for Niagara AX Users

Ankeny, Iowa – August 18, 2011 – QA Graphics®' alliance partner, Lynxspring, Inc., has made QA Graphics' BAS Image Module even more accessible by including a pre-installed version of the Module in the new release of their JENEsys® ProBuilder software for Tridium's NiagaraAX platform.

Lynxspring is a leading technology company that addresses building automation control requirements with a focus on interoperability. Using Tridium's web-based NiagaraAX software in an embedded platform, Lynxspring provides normalized interoperability with standard and open protocols, and many legacy systems. Lynxspring has released a new version of JENEsys® ProBuilder software, which is provided on their JENEsys® controllers for the Niagara AX platform. With this new release, QA Graphics' BAS Image Module has been pre-installed on the software.

As an industry leader in the design of system graphics, QA Graphics developed the BAS Image Module in conjunction with their 3D Symbol Library to provide more appealing and realistic graphics than provided by default with the Niagara AX platform. The Module allows AX users to build their graphics, pull in the pre-built animations, and bind the points and animations. It can be opened though Niagara AX's palette sidebar, similar to the existing graphics, where the user can drag and drop the symbols onto their canvas, making the process of assembling high-end control system graphics simpler and faster. With over 310 static and 95 animated graphics, the symbols can be used to create over 95% of all major mechanical systems. Key symbols include boilers, chillers, dampers, filters, piping, fans, cooling towers, generators, valves, ductwork, coils and more. Learn more about the BAS Image Module and view examples of system graphics at: http://www.qagraphics.com/graphic-services/bas-image-module.

Now, with the pre-configured Module available on Lynxspring's ProBuilder software, Lynxspring Business Partners simply need to purchase an engineering license to access unlimited use of the graphics at their workstation. Standard licensing fees will apply when moving graphics from a workstation to JACE or supervisor devices.

For a limited time, Lynxspring and QA Graphics are providing Lynxspring business partners with a free license upgrade that will allow the BAS Image Module to be used with their current version of ProBuilder. This upgrade is available between August 10 and October 31, 2011. For full details, please contact Lynxspring at http://www.lynxspring.com/Contact.jsp.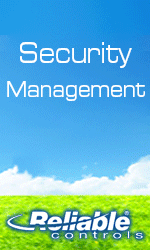 About QA Graphics
QA Graphics is an innovative graphic development company specializing in the building automation industry. The company is an industry leader in the design of system graphics, symbol libraries, HVAC graphic development, user interfaces, and the award-winning Energy Efficiency Education Dashboard®, used to educate about building performance and sustainable initiatives. QA Graphics also provides a comprehensive offering of interactive services including interactive content, 3D design/animation, multimedia, and other creative solutions. Visit www.qagraphics.com to learn more.

About Lynxspring®
Lynxspring, founded in 2001, is a leading technology company addressing building energy management and automation control. Using Tridium's NiagaraAX software in an embedded platform, Lynxspring manufactures and distributes JENEsys®, an Internet-based integration and interoperability open modular platform, combining automation infrastructure technology and device-to-enterprise integration solutions.

Our technologies extend connectivity, integration and interoperability to the millions of devices deployed in the market today, and empowers the development of intelligent equipment systems and smart devices that enable collaboration and communication between the enterprise and edge assets.

JENEsys® is a framework that integrates diverse systems and devices, regardless of manufacturer or communication protocol, into a unified platform that is easily managed and controlled over the Internet using a standard web browser.

Today, there are multiple partners operating throughout the United States, Canada and Mexico installing applications that include: energy and sustainability management, intelligent building automation, M2M, security automation, lighting control, convergence retailing and smart facilities management. Visit http://www.lynxspring.com to learn more.



---

[Click Banner To Learn More]
[Home Page] [The Automator] [About] [Subscribe ] [Contact Us]