---
Generation KNX at WorldSkills 2011 in London

• The international 2011 WorldSkills Competition in London for the first time based on KNX
• KNX: a valuable asset also after the competition

Brussels/London - The popularity of conventional installation methods not using bus technology is set to decline in the near future. For this reason, it is very important that apprentices and those at the beginning of their careers are familiarised with bus technology and building control right from the start. KNX, as the only provider of a globally-standardised bus technology, is therefore proud to announce that the international WorldSkills competition will from this year's competition in London onwards be based on KNX only.
In many vocational schools, a large amount of potential for good, interested apprentices lies dormant. Modern technologies require skilled experts who, once they have completed their apprenticeships, can continue to work in innovative companies providing comprehensive services. The home and building control of the future will require highly-trained professional people. The KNX bus technology presents an excellent opportunity for companies to provide young professionals with good prospects after their apprenticeship is finished, and thus bind them to the company.
WorldSkills London 2011 puts its trust in KNX
Following the general trend in home and building technology, the organization of WorldSkills has decided to base its Competition on KNX. The venue for this world premiere will be ExCel, London, 5-8 October 2011. In this 41st ever WorldSkills International Competition, teams from 50 different countries will be competing. The KNX technology will play an important role: the practical tasks will include work relating to KNX, hence every candidate will need to be familiar with the KNX technology. KNX, as the worldwide BUS standard equally accepted in all countries, is an ideal technological platform for this international professional competition.
KNX: a valuable asset also after the competition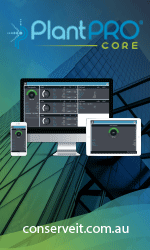 "The youth of today is open to change: we are obliged to give them the opportunity in the future to get involved in the exciting sector of electro-technology and KNX. We hope that all the participants enjoy the competition and wish them every success with KNX," says Stephan Bauer, President of the KNX Association.
KNX Association, its Members as well as Training Centres and KNX partners have invested a great deal to ensure that the young generation's knowledge on KNX is improved. New KNX Training Centres have been set up in many new countries, reaching a total of 185 KNX Training Centres in 35 countries! Already today many contestants and experts of WorldSkills are listed as one of the 25,000 certified KNX Partners.
About KNX
KNX Association is the founder and owner of KNX technology – the worldwide open standard for all applications in the field of home and building system technology, from lighting and blind control to security systems, heating, ventilation, cooling, monitoring, alarm, water regulation, energy management and meters as well as household appliances, audio/video and more. KNX is the worldwide standard for home and building automation. It offers a manufacturer-independent tool for design and deployment (ETS) which controls a variety of transmission media (TP, PL, RF and IP). Different configuration modes are supported (System and Easy Mode). KNX is recognised as a European norm (CENELEC EN 50090 and CEN EN 13321-1) and an international norm (ISO/IEC 14543-3). This standard is based on over 20 years of experience in this market. Over 240 member companies all over the world offer almost 7000 KNX-certified product groups in their catalogues. The KNX Association has partnership contracts with more than 30000 installation companies in more than 100 countries.
www.knx.org





---


[Click Banner To Learn More]
[Home Page] [The Automator] [About] [Subscribe ] [Contact Us]