---
QA Graphics is Trained Vendor for Johnson Controls Inc.'s Metasys Graphics

Ankeny, Iowa - August 24, 2011 – QA Graphics®, a Midwest design firm specializing in creative solutions for the building automation industry, is a factory trained vendor available to provide graphic services for Johnson Controls Inc.'s new Metasys® Graphics+ graphics package.

Graphics+ was introduced by Johnson Controls to its branch locations in mid-August, as the newest system graphics package for use with the latest release (version 5.2) of their Metasys building management system. The new graphics package was designed to provide the end-user with a more user-friendly interface, allowing users to easily navigate between graphics within the system and view more equipment details, general statuses, alarms, warning details, etc.

QA Graphics is one of only two prequalified subcontractors capable of providing system graphic development for Metasys Graphics+ projects. QA Graphics has been providing graphic outsourcing services for Johnson Controls vendors for over 10 years, having completed over 1,800 projects. With this experience, they were closely involved during the development stages of the new graphics package. QA Graphics was responsible for providing 3D image creation and super templates. The company participated in beta testing for several projects, and was invited onsite to Johnson Controls' corporate headquarters to attend a graphic summit to learn more about the deployment of the new Graphics+ package. QA Graphics also met with Johnson Controls' user experience group to provide feedback on how to evolve future releases of Graphics+, like how to implement custom symbols and AGA functionality.

"QA Graphics has had the pleasure of working with Johnson Controls branches both nationwide and internationally for more than 10 years now. They have been an outstanding partner to work with and continue to be one of our principal clients," said Dan McCarty, president of QA Graphics. "As technology has evolved, we've been able to provide new graphic solutions to fit their expanding needs, so it was only a natural progression that we be involved in the image creation for their new Graphics+ package."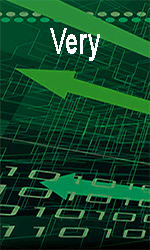 In addition, Johnson Controls' corporate training facility will utilize sample system graphics provided by QA Graphics to train their customers on how to use the graphics in conjunction with the Metasys system. For Graphics+ design services, QA Graphics provides a variety of background template options at no additional cost. Templates may be viewed at: http://www.qagraphics.com/graphic-services/graphic-outsourcing/go-templates-jci.

QA Graphics is also a major supplier of Standard, Advanced, and M5 graphic development for Johnson Controls. The company provides accurate, timely and affordable graphics, with all work completed by an in-house design time, many of which are trained mechanical engineers. As graphic outsourcing is a core competency of QA Graphics, the company is experienced with the following building automation systems: Alerton, Andover, Computrols, Johnson Controls, Inc., KMC Controls, Reliable Controls, Siemens Building Technologies, Trane, Tridium AX and R2. QA Graphics has worked with some of the industry's largest control system manufacturers to provide system graphic development, 3D HVAC graphic development, drafting services, symbol library development, and their award-winning Energy Efficiency Education Dashboard® (EEED).

About QA Graphics
QA Graphics is an innovative graphic development company specializing in the building automation industry. The company is an industry leader in the design of system graphics, symbol libraries, HVAC graphic development, user interfaces, and the award-winning Energy Efficiency Education Dashboard, used to educate about building performance and sustainable initiatives. QA Graphics also provides a comprehensive offering of interactive services including interactive content, 3D design/animation, multimedia, and other creative solutions. Visit http://www.qagraphics.com to learn more.


---


[Click Banner To Learn More]
[Home Page] [The Automator] [About] [Subscribe ] [Contact Us]