---
Adura Wireless Lighting Control System Reduces Energy Use by More Than 40% at Both Hills Plaza and Anchorage Square Garages

Open structures, intermittent use make parking garages prime candidates for wireless lighting controls
SAN FRANCISCO, August 30, 2011 – Adura® Technologies, a leading provider of wireless lighting controls and energy management systems, recently completed installations in two high-profile parking garages in San Francisco. The Adura Wireless Lighting Control system has reduced energy use for lighting by 40.5 percent at the Hills Plaza complex garage and by 41 percent at Anchorage Square Garage. The percentage of savings was determined by measuring the data for energy use over a 20-week period compared to energy use without controls.
"The Adura Wireless Lighting Control System has proven a highly effective solution in a variety of installations," said Mark Golan, Adura CEO. "Parking garages demonstrate a compelling payback since 24/7 operations and sporadic occupancy lead to wasted energy without effective controls to turn off or dim the lights when they aren't needed."
Due to the impressive energy savings, ease of installation and responsiveness of the Adura Wireless Lighting Control System, the building management team at Hills Plaza is in the midst of expanding the system installation at the building's busy loading dock and two tenant suites with an additional five floors of office space queued.
"We've been looking for a wireless lighting control system for our garage for several years," said Hal Brownstone, General Manager of Hills Plaza. "The Adura team has delivered the system we wanted while staying in budget and offering real-time responsiveness to changing situations."
Hills Plaza Garage is a 186,000 square foot parking facility that is part of a historic 3.2-acre, multi-use complex serving two popular restaurants, condominiums and commercial office space. Anchorage Square is a well-trafficked 200,000 square foot parking garage catering mainly to tourists at Fisherman's Wharf. The flexible, scalable Adura Wireless Lighting Control System has been able to provide increased safety, user comfort and significant energy savings for both facilities.
"When CBRE took over Anchorage Square, we knew that one of the things we needed to improve was our lighting system," said Tony Smith, General Manager. "Adura's wireless control system has already given us a great ROI and the system is on its way to a complete investment payback well within the three-year time limit we had set as a goal."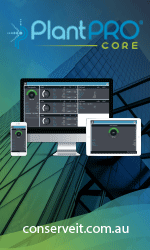 Control strategies for installations at both garages included:
• Occupancy Detection: The Adura system responds to the real-time use of the garages. Strategically placed occupancy sensors insure that not only occupied areas are lit (as is the case with ordinary motion sensors), but areas ahead of pedestrian or vehicle traffic are illuminated as well. This predictive response is enabled by Adura's intelligent networked solution.
• Time of Use (TOU) scheduling: Occupancy time-out periods can be set for the time of day or day of the week. For example, lights remain on longer during work hours before timing-out than after hours and on weekends.
Though both structures are parking garages, every installation is different and the flexible Adura Wireless Lighting Control System can be easily modified to meet the needs of each facility. In the case of Anchorage Square, this meant using another control strategy as well:
• Daylight harvesting: Adura's system uses photocells that communicate through the wireless mesh network, controlling lights in the upper floors of the garage in response to changing light levels and raising or dimming the lights as needed.
Hills Plaza doesn't have the benefit of daylight harvesting, as the garage is underground.
About Adura Technologies
Adura® Technologies is a clean energy technology company, applying low-power wireless mesh networking to the lighting controls and energy management markets. The company designs, manufactures and commissions energy management solutions for its customers. Adura's mission is to provide cost-effective solutions for the retrofit of commercial buildings so that building owners, tenants and facility managers can implement energy efficiency and load curtailment strategies that help reduce their operating costs and carbon footprint. Adura is backed by Claremont Creek Ventures, an early-stage venture capital firm; VantagePoint Capital Partners, a leading global clean tech investor, and NGEN Partners, a pioneering investor in the clean tech sector. For more information, please visit http://www.aduratech.com.





---


[Click Banner To Learn More]
[Home Page] [The Automator] [About] [Subscribe ] [Contact Us]