---
Environments Unlimited to Serve as Exclusive Regional Distributor for E2America's Intelligent HVAC Optimization Technology
Automated, wireless, retrofitted solution reduces energy usage and costs for commercial enterprises; is ideal for new and existing construction

Wilmington, N.C. – August 30, 2011 – Efficient Energy America, Inc. (E2America) today announced an agreement with Environments Unlimited, Inc. (EUI), a Wilmington, N.C.-based commercial general contracting firm, to serve as the company's exclusive distributor in North and South Carolina. Under the agreement, Environments Unlimited will provide sales support for integrating E2America's intelligent HVAC optimization technology into new and existing buildings, and will also be responsible for training and managing a dedicated E2America sales force to cover the two states.
As businesses seek out technologies to help their buildings operate more energy efficiently, solutions that address HVAC usage are gaining widespread attention. Because HVAC systems account for a large portion – in many cases, more than 50 percent – of the total energy used by commercial businesses, many companies are recognizing that using the right technology can result in substantial savings in their electricity costs. Environments Unlimited and E2America will work together to offer a solution that can help commercial enterprises reduce energy usage and costs, while also improving overall comfort inside a building. E2America customers typically reduce electricity costs by 10 percent a month, and attain a ROI in less than 18 months.

"As we work with our clients to design and construct new buildings we often hear their concerns about making the facility as energy efficient as possible," said John Cockrum, founder and president of Environments Unlimited. "E2America's technology is unlike any other energy management system on the market today in its ability to optimize a building's HVAC systems, ultimately resulting in substantial savings for electricity costs."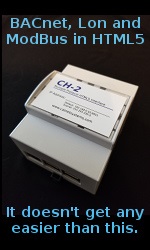 Most conventional commercial HVAC systems rely primarily on adjusting and maintaining an internal building temperature through thermostats that only measure two variables; time and temperature. E2America's technology is the only system that takes into account 19 variables, including external weather data, internal and external humidity, solar heat load and building occupancy to continually monitor, control and optimize the operation of the building's HVAC systems to provide the optimum temperature for thermal comfort. And E2America's technology is automated, wireless and retrofitted, so it can be easily installed in existing buildings as well as new construction.
"Environments Unlimited has a solid reputation for providing superior design and construction service for businesses and for incorporating green solutions whenever possible to help clients save money and operate more efficiently," said Dara O'Neill, E2America CEO. "We believe that our technology is the perfect solution for EUI's clients in helping their buildings operate more cost-effectively, while also ensuring the optimal indoor temperature for employees and customers."
About Environments Unlimited
Environments Unlimited, Inc., is a LEED accredited, commercial, general contracting firm which specializes in the franchise food industry. EUI has a well-earned reputation within the construction industry and is the preferred builder for numerous franchisees within the Carolinas. EUI's team of construction professionals has over half a century of collective experience in the industry. Their customer focused, time valued approach has helped them set the pace for quality construction. In addition to design-build construction services, EUI also has two other divisions to better serve their clients: Their real estate division assists clients by providing a critical eye toward evaluating potential sites and the ability to pursue properties while maintaining complete confidentiality. Their Pro-active division provides a scheduled, long-term maintenance service that prolongs the life of their client's most expensive asset, their building.

About E2America
E2America's intelligent HVAC control, optimization and real-time reporting systems go far beyond traditional energy management systems to reduce electricity costs, usage and carbon emissions for commercial enterprises. The only fully-automated, wireless, retrofit technology to deliver cash-positive results from day-one and ROI within 18 months, E2America systems are installed in leading restaurant and retail chains, as well as other commercial buildings across the U.S. The E2America intelligent Smart Grid efficiency technology reduces energy consumption (kWh) and demand (kW) of each facility through management of the HVAC equipment, which draws the heaviest electrical loads. Each solution is custom designed and built for that particular application, and no training is required. Because the systems are entirely wireless, installation takes only hours. E2America is a Trade Ally with many utility companies, including Touchstone Energy Cooperatives, Progress Energy, Duke Energy, GreenCo and ElectriCities. The company is headquartered in North Carolina. For more information, visit www.e2america.com.




---


[Click Banner To Learn More]
[Home Page] [The Automator] [About] [Subscribe ] [Contact Us]