---
The InsideIQ Building Automation Alliance Partners with Cylance, Inc. to Promote ICS Security Services for Buildings

Alliance Supports Protecting Facilities From Cyber Attacks

LITTLETON, Colo. — August 5, 2013 — The InsideIQ Building Automation Alliance, an international alliance of independent building automation contractors, has partnered with cybersecurity provider Cylance, Inc. in order for member firms to offer high level building automation system (BAS) security practices, training and certification for their customers. By joining forces with Cylance, a global leader in cybersecurity technology and services, InsideIQ member firms can provide customers using industrial control systems (ICS) and BASs with security assessments, incident response, best practices in cybersecurity services and on-site training.
Cylance has identified that one of the most vulnerable and least thought about entries to the networks and physical presence of an organization is through ICSs and BASs, which are used to control the lights, heating and cooling, access controls and even elevators. As an alliance of leading building automation and security companies, InsideIQ has taken the initiative to ensure its members have the deepest expertise at their disposal to keep their customer's facilities protected.
"Long time InsideIQ member McKenney's, Inc. of Atlanta partnered with Cylance to bring to market an advanced understanding of physical, social and cyber threats to buildings and campus facilities," said Mark Balent, president of the InsideIQ Building Automation Alliance. "The Cylance cybersecurity solution ensures that essentially all elements of a building—from automated ID cards to doors, lights, thermostats, HVAC and elevators—will be protected. Through the collaboration of the InsideIQ Alliance, our member firms will be able to make this offering available to customers across the country."
InsideIQ plans to offer a comprehensive, hands-on training program to help customers understand, identify and rectify ICS vulnerabilities by applying best practices in security operations. By design, the training will bridge the knowledge gap between IT managers and facility operators regarding networks and ICS/BAS components.
"Often companies have no idea that their ICS/BAS is even accessible via the Internet to outsiders," said Terry McCorkle, technical director of Cylance. "Using the Internet to manage buildings is convenient, but it may come at a steep price, presenting new opportunities for hackers. We look forward to working with InsideIQ to help keep buildings safer."
Cylance was founded by an elite team of security experts, including Stuart McClure and Ryan Permeh, both former executives of McAfee, Inc. Having built parts of the cybersecurity infrastructure used to defend and protect organizations today, they know the strengths of the attacks and weaknesses of the defenses. Additional Cylance team members have expertise in critical infrastructure, embedded systems, ICS, forensics and incident response. Combining research and practical experience with a highly intelligent threat engine, Cylance provides unparalleled attack insight and mitigation.
About InsideIQ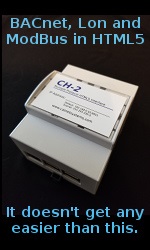 InsideIQ Building Automation Alliance is an organization comprised of 49 independent commercial building and facility automation companies representing common automation and security system platforms. Members specialize in the design and implementation of facilities and process control systems, systems integration, enterprise security systems, facilities maintenance services, energy services, and the representation of other value-added products and services. InsideIQ is the largest independent organization of its kind. Member companies provide consistent applications, coordination, and support for commercial facility owners across North America, Canada and parts of Europe. More information is available online at www.insideiq.org.
About McKenney's
McKenney's is the Southeast's most trusted name in facility construction, operation and maintenance. For more than six decades, our proven approach has ensured high-quality, energy efficient solutions at every stage of a building—Design, Build, Manage and Maintain. McKenney's offers expertise in HVAC, process piping, plumbing, building automation and control systems, and facility asset software services as well as complete building mechanical and plumbing service and maintenance. Our in-house engineering, fabrication, installation and commissioning resources ensure cost-effective delivery of the highest quality solutions. For more information, please visit www.mckenneys.com.
About Cylance
Cylance, Inc. is a global provider of cybersecurity products and services that's changing the way companies, governments and end users proactively solve the world's most difficult security problems. Through a holistic security process called Presponse™, Cylance couples the understanding of a hacker's mentality with algorithmic intelligence and technology to be truly predictive and preventive against advanced threats. Powered by a global user community and an elite team of security experts, Cylance is solving very large and complex problems simply and elegantly. For more information, visit www.cylance.com.



---


[Click Banner To Learn More]
[Home Page] [The Automator] [About] [Subscribe ] [Contact Us]