---
Smart Buildings 2013: The Market for Connecting Smart Grid with BEMS
The Global Market for Software Interfaces between Smart Grid and Smart Buildings will Reach $1.7Bn by 2017
This Report is the NEW 2013 Definitive Resource for Smart Grid to BEMS Interface Market Research & Investment Analysis; combining Market Sizing Statistics with Analysis of Mergers, Acquisitions and Investments.
For Only $999 USD, the report highlights ALL the key facts and draws conclusions, as to what is shaping the future of Smart Grid & BEMS;

Click Here for More Details - http://www.memoori.com/portfolio/connecting-smart-grid-with-bems

Highlights include;
• We predict that revenue from the global market for software interfaces between Smart Grid and Smart Buildings will Reach $1.7Bn by 2017.
• We expect that by 2022 most advanced BEMS systems will provide Automated Demand Response (ADR) using OpenADR and / or this functionality will be provided by the EEM package in Smart Buildings. We therefore expect demand for separate software package to decline after 2022.
• One of the main drivers for interfacing and integrating Smart Grid with Smart Buildings is to take advantage of distributed energy that is available in the many hundreds of thousands of Smart Buildings and industrial sites around the world. This can be achieved through Energy Service Companies (ESCO's).
• In the USA and UK alone, we estimate some 100,000 buildings are available and suitable to integrate with Smart Grid and this would today account for around 30% of the total world population of buildings. We estimate that in the USA 90,000 sites meet the priority target in the commercial and industrial sector. Of this 40,000 would be in the Industrial and Process Technology sector, and 50,000 in the commercial building sector.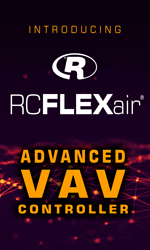 Who Should Buy this Report?

The information contained in this report will be of value to all those engaged in managing, operating and investing in BEMS, Energy Management and Smart Grid companies (and their advisors) around the world. In particular those wishing to acquire, merge, sell or find alliance partners will find it particularly useful.
For further details regarding this research report or any of Memoori's services, please contact us directly by email support@memoori.com
---


[Click Banner To Learn More]
[Home Page] [The Automator] [About] [Subscribe ] [Contact Us]