---
GridWeek Announces Global Engagement

GridWeek has recognized, just as the White House, that the electricity grid is still in need of significant investment. See: White House Calls for Increased Grid Spending.
GridWeek, the annual Smart Grid strategy and policy forum for utility decision makers, is determined to make a significantly greater commitment to achieving this goal of greater investment for our electric infrastructure. After seven years of successful annual 'face to face' events, the GridWeek board has decided that global utilities need a revised, more powerful communication and education strategy –what we call 'Global GridWeek Engagement.'
Global GridWeek Engagement is a continuous global communication channel – merging digital with 'face to face' events between and among grid stakeholders – the public, utilities, regulators, policy makers and vendors. Besides the new commitment to a continuous communication channel, GridWeek is committed to expanding globally as the technology, business and policy models that will deliver Smart Grid 2.0 work not just in the US, but throughout the globe – and the goals of increased sustainability and resilience are global goals.
Global GridWeek Engagement includes partnering with key digital channels, such as Smart Grid News (smartgridnews.com) to provide continuous interaction. It will include digital and 'face to face' interactions – all culminating at our next, large global industry gathering in the fall of 2014.
Becky Harrison, CEO, GridWise Alliance stated "Global GridWeek Engagement is an exciting evolution for GridWeek that is moving the event model to a format that will enable ongoing conversation on key topics to advance the industry's efforts in modernizing our electrical grid. The GridWeek Advisory Board believes this format will lead to a much richer and more enlightening 'face to face' forum that allows engaged stakeholders to drive the discussion and bring the conversation to a logical conclusion with a clear call-to-action."
Jesse Berst, Executive Editor of SmartGridNews.com further noted "We think this is the future for events in general, GridWeek in particular and for that matter the Smart Grid – a global, continuous conversation among those that care and those that matter.".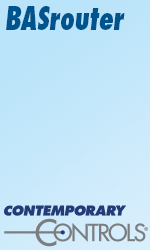 Please be on the lookout for an opportunity to participate in a Webinar scheduled for early September, where the GridWeek Board will discuss more of these plans. Details will be posted on www.GridWeek.com.
We look forward to including your perspective in these upcoming dialogues and encourage you to bring your questions to the September Webinar.

The GridWeek Advisory Board
• U.S. Department of Energy
• EEI - Edison Electric Institute
• EDF - Environmental Defense Fund
• EPRI - Electric Power Research Institute
• GWA – The GridWise Alliance
• GWAC - GridWise Architecture Council
• ITA/DOC - International Trade Administration
• NEMA - National Electrical Manufacturers Association
• NIST - National Institute of Standards and Technology
• NRECA - National Rural Electric Cooperative Association
• SGCC - Smart Grid Consumer Collaborative
• UTC - Utilities Telecoms Council
• APPA - American Public Power Association




---


[Click Banner To Learn More]
[Home Page] [The Automator] [About] [Subscribe ] [Contact Us]