---
Velox Module Shortens Time to Market and Revenue

Stockholm Sweden and Shanghai China August 26, 2013. Imsys, a leading developer of reconfigurable MCUs and easy-to-use modules and tools for embedded applications, today announces a new member of its "Simple Network Application Platform - SNAP", the Velox.

According to the 2013 Embedded Market Study from UBM, 57 % of all product design projects are delayed and some even cancelled, a steady trend over the past years. The new module addresses that issue by offering a solution that can save development time and cost.

Velox is the most cost efficient module in Imsys' SNAP family, featuring the newest Imsys processor generation and providing full access to the processor's features. It is ideal for those in need of a ready-made hardware/software platform for minimizing time-to-revenue for a networked product. The versatile Velox module reduces design time, cost and risk and is suitable when long commercial product lifetime is important. It's also compact and energy efficient. Velox offers a robust and complete software platform, including a Java environment for the customer's application code. The module is made for automatic assembly as a surface-mounted component. Module dimensions are 25.4 x 31.9 x 2 mm (1" x 1.25" x .078"). An LGA (Land Grid Array) pattern of 156 pads, at 1.8 mm pitch, connects the module reliably to the customer's PCB together with any other components and connectors in an ordinary reflow soldering process.

The open source hardware Velox Development Kit, VDK, is also a part of this offering. The VDK will ease the designer's task by offering a network ready platform that can be programmed in Java, C and assembler. It has Ethernet, with optional built-in switch functionality, serial ports (RS-232/-422/-485), micro-SD card, battery-backed RTC, and an 80-pin expansion connector. The kit includes Imsys Developer, a complete Windows-based IDE, for hardware and software debugging and software development in Java, C, and assembler, with breakpoints and single step debugging at all levels, dynamic variable inspection, simulation, event log, etc. The main unit of the kit is offered also for use in customer products, and is even usable as the complete hardware part of an OEM controller box product. It is packaged in a standard enclosure for DIN rail mounting, and it allows for a user defined daughter board with additional connectors.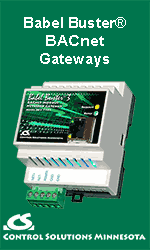 Velox comes complete with MCU, SDRAM, flash memory, 10/100 Ethernet PHY, three UARTs, SPI/I2C, RTC, eight timers, eight channel 16 bit ADC, two 16 bit DAC and a high-speed (83 MByte/s) data channel, and GPIOs. Networking software including a Java VM is integrated as well as a fail-safe RTOS and file system.

The microarchitecture enables acceleration of CPU intensive tasks by orders of magnitude. Functions like bytecode interpretation, encryption, Ethernet MAC, audio playing, and video display are optimized in this way. A writable control store enables in the field upgrade of such and similar functions without touching the hardware.

About Imsys
Imsys is an innovative fabless semiconductor company that supplies world-leading processors, modules and tools for embedded applications. The company develops reconfigurable processors merging hardware and software into platforms. The processors can be programmed in Java, C, assembler and microcode. An important part of the company offering is the Internet enabled reference modules shipped as ready-to-go subsystems with complete operating system and file system environment. Target segments for the integrated hardware and software platform are wired and wireless communications, graphic display technologies and image processing applied in telecom, automotive, industrial automation and consumer electronics. For more information visit www.imsystech.com


---

[Click Banner To Learn More]
[Home Page] [The Automator] [About] [Subscribe ] [Contact Us]