---
ZigBee Enables New Markets for Device Developers

Expanding ZigBee networks in the home will open up multi-billion dollar markets for Sentroller and Device Developers

28 Aug, 2013 – Utrecht, The Netherlands – GreenPeak Technologies, a leading ZigBee semiconductor company, today announced that the growing success of ZigBee sentroller devices (sensors, controllers and actuators) will enable Smart Home device developers and integrators to expand their markets into new areas and multiplying their sales.

As virtually all cable operators and broadband service suppliers are starting to offer Smart Home services to their subscribers and have chosen ZigBee as the wireless communication standard, there will be an almost insatiable demand for affordable and easy to install Smart Home devices that connect to the set-top box. Device developers are just starting to recognize this great opportunity to offer all types of different Smart Home devices at very affordable costs. GreenPeak's ZigBee chips enable device developers to build and market ZigBee based smart devices starting at less than $5 each.

Multi-Service Operators need these smart home devices to bundle into their roll out of connected home systems. These new services include security, home monitoring, energy management and control, elderly care, health care support, location monitoring, and even mundane things like automated window and door controls, light switches, etc., enabling profitable business models for both the device developers and the service providers alike.

"ZigBee allows device developers to address a very profitable Smart Home market, expected to grow to several billion units in 2015." says Cees Links, Founder and CEO of GreenPeak Technologies. "In many ways, ZigBee's worldwide reach of the market parallels the market acceptance of WiFi. Just like Apple's adoption of WiFi was the tipping point for the spread of WiFi networking to every internet connected home, the operator and service providers' adoption of ZigBee is the tipping point for ZigBee to establish ZigBee networking for sentrollers and small devices in every internet connected home as well."

"Operators looking to expand revenue by offering home automation services are currently driving the majority of growth in the connected home market," said Greg Potter of Multimedia Research Group, "Low chipset costs, good security, and low power usage have made ZigBee the protocol of choice for most cable providers today and will remain so for the foreseeable future. In fact, revenues for services derived from ZigBee backbones within the home are set to grow immensely over the next years and are driven primarily by cable providers and operators looking for new revenue streams by offering fifth play services."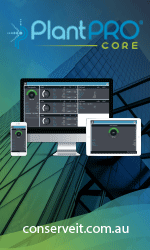 "Although WiFi would be technically capable to connect these devices, the battery life of ZigBee is superior compared to WiFi," adds Cees. "In the future Smart Home we expect to see maybe 10 to 20 WiFi devices along with 100 or more ZigBee devices, all working simultaneously in the home, without any interference. WiFi will be handling the big data applications like entertainment, while ZigBee will connect the sentroller Smart Home network."

ZigBee is a trademark of the ZigBee Alliance.
About GreenPeak Technologies
GreenPeak Technologies is a fabless semiconductor company and one of the leaders in the ZigBee market segment with a rich offering of semiconductor products and software technologies for Smart Home data communications and the Internet of Things.
The GreenPeak founders have significantly contributed to the invention of WiFi and made it into a commercial success, used by several billion people today. GreenPeak is recognized as a leader in developing new wireless technologies for consumer electronics and Smart Home applications, demonstrating rapid growth and adoption by major customers.
GreenPeak is privately funded. It is headquartered in Utrecht, The Netherlands and has offices in Belgium, France, USA, China, Japan and Korea.
For more information, please visit www.greenpeak.com.

---


[Click Banner To Learn More]
[Home Page] [The Automator] [About] [Subscribe ] [Contact Us]