---
LonMark Teams With Department of Energy to Provide Interoperability and Modernization For the Smart Grid

LonMark CEO and Executive Director Ron Bernstein to represent LonMark International and the Buildings and Smart City Market for the DOE's Grid Modernization Laboratory Consortium

Santa Clara, Calif. Aug. 30, 2016- LonMark® International, a non-profit international association recognized for the certification, education and promotion of interoperability standards for control networking, today announced it has joined as a partner in the Department of Energy's (DOE) effort Grid Modernization Initiative Foundational Project 3: Interoperability. The Grid Modernization Initiative (GMI) is a DOE-wide collaboration that focuses on the development of new architectural concepts, tools, and technologies that measure, analyze, predict, protect, and control the grid of the future. As part of LonMark's involvement, CEO and executive director, Ron Bernstein, will advise on the buildings and smart city market for the multi-year plan designed by the DOE's Grid Modernization Laboratory Consortium (GMLC).

According to the DOE, energy infrastructure needs to be flexible enough to accommodate change in response to new, expected, or unexpected internal or external system drivers. This flexibility must be cost effective and include interoperability between a wide variety of devices and systems, both in and outside of the energy sector.

"Accelerating grid modernization efforts requires easy integration of end-use devices and systems, so the mission of this project is to establish a vision of interoperability for grid modernization with implementation examples," said Steve Widergren of DOE's Pacific Northwest National Laboratory. "LonMark's open methods for device and system communication are being used by an important segment of electricity users whose coordinated system operation will be valuable in advancing interoperability."

"Advancing interoperability is a shared challenge that requires all stakeholders to be tightly aligned," Bernstein said. "We need the collective experience and insights various groups bring, as well as their concerns, to help us bring the electric grid into the modern age. LonMark has been at the forefront of developing interoperable standards through the development of device, sub-system, and system functional profiles. We hope to share our experience with the GMLC team to benefit all."

The project is planned to span a period of three years with the following emphasis in each year:
Year 1: Development of a strategic vision for interoperability, endorsed by stakeholders, and tools to measure interoperability maturity
Year 2: Prioritization of interoperability gaps and a stakeholder‐endorsed roadmap
Year 3: Identification of ways to advance interoperability in product offerings and make interoperability an aspect of all technology deployments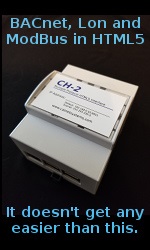 The project requires close collaboration with various industry stakeholders to ensure general interoperability requirements along with methodologies and tools for simplifying the integration and cyber-security interaction among the various devices and systems that constitute the electric power grid, including buildings, electric vehicles and distributed energy resources.

To participate in this project, visit http://energy.gov/under-secretary-science-and-energy/downloads/gmlc-invitation-join-project-3-interoperability

To register for the Grid Modernization Interoperability Vision Setting Meeting on September 27, 28 in Chicago see: https://www.pointview.com/e/1857.

About LonMark International
LonMark International is a member-based, non-profit organization that enables interoperable systems for products based on the ISO/IEC 14908 series of standards. LonMark International has tested and certified over 500 products complying with its interoperability guidelines. Additionally, LonMark International has certified nearly 1,000 industry professionals worldwide for their expertise in the guidelines and industry standards. Products based on the ISO/IEC 14908 standard are installed in over 500,000 buildings worldwide. LonMark International remains committed to educating the industry on the value of open, interoperable systems by providing tools, resources, and support for its members and their markets. For more information, visit www.lonmark.org.

LonMark and the LonMark logo are registered trademarks of LonMark International in the U.S. and other jurisdictions. All other trademarks are the property of their respective owners.

---


[Click Banner To Learn More]
[Home Page] [The Automator] [About] [Subscribe ] [Contact Us]