---
Schneider Electric Announces Next Generation of EcoStruxure Building, the Open IP Architecture for IoT Devices in Buildings

ANDOVER, Mass. – July 31, 2018 – Schneider Electric, the leader in digital transformation of energy management and automation, today announced the next generation of EcoStruxure Building, the open innovation platform for buildings. EcoStruxure Building's open, end-to-end IP architecture enables quick connectivity of IoT devices for faster commissioning and changes, and provides for edge control and collaboration between building systems and third-party systems and devices. Its apps, analytics and services layer enables advanced analysis and condition-based real-time decision-making.

EcoStruxure Building improves building value, offering building owners and real estate professionals up to a 15% premium on their buildings and up to 6% additional rental value. In addition, for developers, systems integrators and members of Schneider Electric's EcoXpert partner program, EcoStruxure Building is designed to enable up to 30% faster deployment through:
Smart Connector framework for creating new system and app functionality
Enterprise Central allows for 10x more scalability to easily execute site expansions
Mobile commissioning, engineering efficiencies, and development applications for speed, repeatability and consistency

New elements of EcoStruxure Building include:
EcoStruxure Building Advisor is a comprehensive service portfolio designed to improve occupant comfort and asset value while reducing operating costs. An integral part of EcoStruxure Building, EcoStruxure Building Advisor leverages expert field service engineers and remote data scientists to convert data into predictable, actionable insights, driving 33% fewer complaints from occupants, a 29% decrease in unscheduled maintenance and a 20% energy cost reduction on average.
EcoStruxure Building Operations 2.0 is enhanced with best-in-class cybersecurity and delivers a customized native user experience through a responsive WebStation and mobile apps to engineer once, deploy-all-devices and provide mobile access on the go. An Enterprise Central supervisory server enhances monitoring and control capability from 200+ servers to 2500+ servers for large and multi-site enterprises. The open, standards based platform using Smart Connector framework enables systems integrators to build innovative applications and offers actionable insights through simple to set-up reporting and dashboards. It also includes additional IP integrated offers for commercial buildings including:
SmartX IP Controllers and SmartX Living Space Sensors are next generation multipurpose field controllers and sensors that leverage industry standards and IP-based open protocols for a 30% increase in engineering efficiency and 20% faster commissioning leveraging the eCommission mobile app.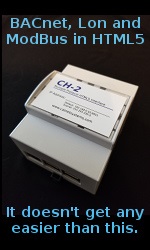 EcoStruxure customers across North America are already realizing the benefits of these new features. Schneider Electric recently partnered with AEG and MGM Resorts International to implement EcoStruxure technology to provide energy distribution and management as well as advanced security measures for the T-Mobile Arena on the Las Vegas strip, resulting in 18 percent savings on power costs each year.

EcoStruxure Building is part of Schneider Electric's EcoStruxure Architecture. EcoStruxure is our IoT-enabled, plug and play, open, interoperable, architecture and platform. EcoStruxure™ delivers enhanced value around safety, reliability, efficiency, sustainability, and connectivity. EcoStruxure™ leverages advancements in IoT, mobility, sensing, cloud, analytics and cybersecurity to deliver Innovation at every level, from Connected Products, Edge Control to Apps, Analytics & Services. EcoStruxure™ has been deployed in 480,000+ installations, with the support of 20,000+ system integrators, connecting over 1.5 million assets.

About Schneider Electric
Schneider Electric is leading the Digital Transformation of Energy Management and Automation in Homes, Buildings, Data Centers, Infrastructure and Industries. With global presence in over 100 countries, Schneider is the undisputable leader in Power Management – Medium Voltage, Low Voltage and Secure Power, and in Automation Systems. We provide integrated efficiency solutions, combining energy, automation and software. In our global Ecosystem, we collaborate with the largest Partner, Integrator and Developer Community on our Open Platform to deliver real-time control and operational efficiency. We believe that great people and partners make Schneider a great company and that our commitment to Innovation, Diversity and Sustainability ensures that Life Is On everywhere, for everyone and at every moment.

www.schneider-electric.com

---

[Click Banner To Learn More]
[Home Page] [The Automator] [About] [Subscribe ] [Contact Us]