---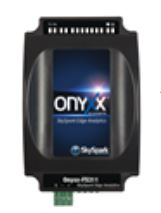 Lynxspring Edge-to-Enterprise Solution Now Offers Analytics at the Edge for the Building Environment and Operational Systems

Lynxspring, Inc., a premier developer and provider of open, IP-control solutions for building automation, energy management, and edge-to-enterprise integration, announced today the full release of their Onyxx® SkySpark® Edge Analytics solution which embeds SkyFoundry's SkySpark® Everywhere™ Analytics software in the Lynxspring Onyxx® Hardware platform. By embedding SkySpark® Analytics on the Onyxx® Hardware platform, Lynxspring has created an advanced control and analytics solution that performs data acquisition, storage and automated analytics locally at the device-level, providing real-time intelligence without requiring data to be sent to the Cloud for analysis. The Onyxx® SkySpark® Edge Analytics solution supports data access via BACnet IP, Modbus TCP, Obix, Project Haystack, SNMP, OPC UA, MQTT, SQL, CSV import and a REST API to enable connection to the vast majority of equipment and control systems found in buildings. The Onyxx® SkySpark® Edge Analytics solution includes an extensive Library of built-in analytic functions, as well as customizable visualizations and reports.
For more information visit https://www.lynxspring.com
---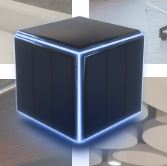 Djinn Sensor
Increase your productivity and work efficiency by monitoring environmental conditions. Introducing Indoor environmental quality sensor to create Smart Workspace and Green Home. Save costs by reducing energy consumption and emissions from buildings and property. Due to its motion and environmental sensing abilities, the Indoor environmental quality sensor is ideally suited for Industry 4.0 applications. Indoor environmental quality sensor is specialized to improve safety and to reduce health risk at workplace or at home.
For more information visit https://djinnsensor.com/
---
New nLight AIR Adapter from Acuity Brands Connects Wireless and Wired Controls Systems, Enabling Management from a Single Point

Acuity Brands, Inc. (NYSE: AYI) today announced the launch of a new nLight® AIR wireless lighting controls adapter that can unite both wireless and wired lighting controls devices and systems. The resulting nLight AIR platform can also connect with an nLight ECLYPSE® controller, optionally leveraging BACnet/IP and WiFi networks to seamlessly integrate lighting controls with other building management systems to help create an intelligent, connected building. The AIR adapter easily penetrates through obstructions common in commercial buildings and enhances wireless coverage in large indoor and outdoor spaces. Featuring a 900MHz communication frequency, a single AIR adapter can connect up to 750 nLight AIR control devices, with signal penetration testing available upon request.

For more information visit http://www.acuitybrands.com

---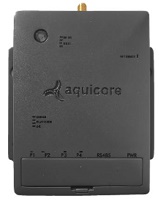 Aquicore is excited to announce our new, patented self-install hardware for commercial buildings.

The Aquicore platform is already the most effective way to monitor building performance in real-time across a portfolio, but with the introduction of our latest line of devices, deployment of our solution is now faster, easier, and more affordable than anything on the market.
Aquicore's Series 3 devices are designed to be simple and elegant. Aquicore's don't require outside expertise to be installed Aquicore network. Aquicore Bridges connect to each other and to the Aquicore Hub via a mesh network that can be easily extended tod cover an entire building. Aquicore Hub: The Hub is at the heart of Aquicore's hardware strategy. Hubs coordinate a building's network and act as internet gateways to securely upload building data to the cloud. Hubs can also connect directly to meters where appropriate.
For more information visit http://www.aquicore.com

---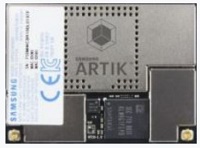 Samsung ARTIK™ 710/710s

Great performance for high-end gateways with local processing and analytics, and for multimedia applications.

ARTIK 710 gives you eight cores to serve effectively as a gateway for a large building or a factory and also run local analytics to improve latency and responsiveness. It also provides multiple connectivity solutions to communicate with your things, and has a high-end multimedia processor to handle video and audio processing. The ARTIK 710s adds built-in, enterprise-grade security for a strong root of trust with Samsung Public Key Infrastructure (PKI) and mutual authentication to ARTIK cloud services. Each Samsung ARTIK IoT module is a true System on Module (SoM), with CPUs, networking, wireless radios, and full system software stack, all build onto a single, easy-to-integrate package.
For more information visit https://www.artik.io/modules/artik-710/

---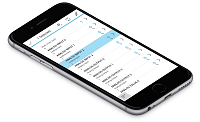 BACnet Explorer bacmove App for Android

BACnet can now be used on mobile devices. The BACnet Explorer bacmove app allows to browse BACnet network to access devices and objects. With this app you can read and write properties and download BACnet files from the BACnet devices. You can also create lists of objects for easy access from the mobile device. The BACnet Explorer bacmove is the best way to access BACnet network from an Android device. The app connects directly to BACnet/IP networks from the WiFi or Ethernet interface of the Android device. It is also able to register as a BACnet foreign device through the internet via the cellular network.

The app is available to download on Google Play.

For more information visit https://bacmove.com/bacnet-explorer-bacmove
---
---


[Click Banner To Learn More]
[Home Page] [The Automator] [About] [Subscribe ] [Contact Us]