---
Tridium Announces New, High Performance Embedded Controller


JACE-NXT provides expanded power and functionality with full functions of the Niagara Framework®
Richmond, Virginia - December 8, 2010 - Tridium announced today the availability of its latest intelligent building controller, the JACE®-NXT. The JACE-NXT is a Windows-based, fully configurable, high performance controller configured with the full functions of the Niagara Framework®. The JACE-NXT is the fastest JACE within Tridium's embedded controller portfolio and includes a built-in Lonworks FTT10A communications port as well as an RS-485 and RS-232 port for integrations of a variety of communication protocols. The unit is ideal for commercial and industrial installations where connectivity, interoperability and flexible integration with multiple systems using one simple device are desired.
The unit enables users and integrators to seamlessly integrate LonWorks®, BACnet®, Modbus®, OPC®, oBIX, and other standard protocols with legacy systems to deliver a unified, real-time controls network. It also brings management and control information right to a Web browser, so operators can manage a facility more efficiently, conveniently and cost-effectively.
With the JACE-NXT, users also have the ability to create customized user interfaces that combine intuitive navigation screens with dynamic, real-time displays, third party graphic images, jpegs, or gif images. Unique software technology eliminates the need for page refreshes or data updates, minimizing required bandwidth. The suite includes a browser-based graphical user interface, allowing users to view and manipulate underlying systems without the need for dedicated workstations or client software.
The JACE-NXT is perfect for large facilities, multi-building facilities and large-scale control system integrations. It supports multiple applications, including building automation, security, video, lighting control and power management, on the same platform. The JACE-NXT controller offers building owners and facility management a powerful, reliable building automation control solution.


The JACE-NXT is part of a wide range of intelligent controllers from Tridium that meet different application requirements of small to widely distributed building complexes. JACE controllers bundle the industry leading Niagara Framework into a hardware platform that is easily installed in any building control environment. Functioning as a fully distributed system when multiple units are networked together, JACEs provide unsurpassed scalability and reliability. JACE embedded controllers are available from leading building control manufacturers, system integrators, energy management companies and M2M providers worldwide.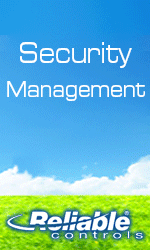 JACE embedded controllers and Niagara based automation solutions are available from leading building control manufacturers, system integrators, energy management companies and M2M providers worldwide.
"The addition of the JACE-NXT to our expanding family of embedded controllers provides a broad array of integration solutions and puts critical information about buildings and equipment directly into the hands of facility management who are faced with meeting the demands of today's intelligent buildings and continued energy management and facility efficiency challenges" said Marc Petock, Tridium's vice president global marketing & communications.
About Tridium Inc.
Tridium is the global leader in open platforms, application software frameworks, automation infrastructure technology, energy management and device-to-enterprise integration solutions. Our technologies extend connectivity, integration and interoperability to the millions of devices deployed in the market today and empowers manufacturers to develop intelligent equipment systems and smart devices that enable collaboration and communication between the enterprise and edge assets.
The Niagara Framework® is a software platform that integrates diverse systems and devices regardless of manufacturer, or communication protocol into a unified platform that can be easily managed and controlled in real time over the Internet using a standard web browser. By integrating today's diverse building systems such as environmental controls, security, lighting, energy, video, fire and life safety, Niagara is creating better buildings---ones that are smarter, use less energy, are more efficient, have lower operating costs, are safer and contribute to a sustainable environment. Today, there are over 216,000 instances of the Niagara Framework operating in 45 countries.
The Sedona Framework™ is the industry's first, open source development framework that provides a complete software platform for developing, deploying, integrating, and managing pervasive device applications at the lowest level. It brings the power of programmable control and the Internet down to extremely inexpensive devices. The Sedona Framework distributes decision making control and manageability to any device and brings intelligence and connectivity to the network edge and back.


The company is an independent business entity of Honeywell International Inc.
Additional information about Tridium is available at
www.tridium.com
.
---

[Click Banner To Learn More]
[Home Page] [The Automator] [About] [Subscribe ] [Contact Us]