---
Johnson Controls central energy plant strategy enables expansion of the Children's Hospital of Alabama


Hospital protects its capital budget and debt capacity through third party ownership of plant while efficiently producing heating and cooling

Birmingham, Ala. – (December 9, 2010) – To enhance the construction of a 740,000-square-foot state of the art expansion, the Children's Hospital of Alabama implemented an innovative financing and construction solution to address its growing utility needs. Johnson Controls, the global leader in delivering products, services and solutions that increase energy efficiency in buildings, worked with Children's to build, manage and maintain a new central energy plant adjacent to the facility. The strategy will help Children's save an estimated 10 to 12 percent in projected life cycle cost, preserve capital, and improve predictability of utility expenses. It will also play a role in the hospital's efforts to become the first hospital in Alabama to attain LEED certification.

Located in Birmingham, Children's is the only hospital in Alabama dedicated solely to pediatric care and home to the state's only Level I pediatric trauma center. In 2004, the hospital purchased three square blocks adjacent to its existing hospital to enable its expansion, slated to open in 2012, and meet increasing energy needs.

"We considered building the utility plant ourselves, but did not want to direct capital dollars towards an additional construction project on top of our ongoing expansion," said Mike McDevitt, executive vice president, Children's Hospital. "We realized that instead of becoming our own utility provider, we should look at heating and cooling service as a commodity, and purchase it from an efficient energy provider."

Third party ownership of the plant enabled Children's to avoid a $35 million initial capital investment in first construction costs and move forward with construction of the state-of-the-art expansion, while protecting the hospital's bond rating and debt capacity.

After a rigorous research process, Children's selected Johnson Controls to develop a strategy to build, own, operate and maintain the central energy plant. The plant's design was developed through collaboration between Johnson Controls and other mechanical, electrical and plumbing firms to maximize efficiency throughout its lifecycle.

Upon completion of the plant's construction, a utility services agreement provides financial predictability throughout construction and ongoing maintenance while guaranteeing levels of energy efficiency, uptime and plant performance. Through the application of best practices in automation and a technical approach to cogeneration, Johnson Controls estimated that it could generate the needed energy utilities at a significantly lower energy cost.

Children's worked with the city of Birmingham to form a Government Utilities Services Corporation to secure tax-exempt financing for the plant's construction while minimizing costs of construction materials. The new central plant will also provide thermal energy on a supplemental basis to the new University of Alabama at Birmingham (UAB) Women & Infants Center. This relationship will improve the reliability and cost effectiveness of central plant services to both Children's and UAB.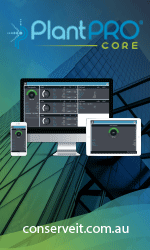 "In many industries, it's common for a third party to provide cooling and heating utility services," said Richard Smith, director, energy solutions healthcare, Johnson Controls. "We worked with the hospital's administrators to develop a plan that would reduce their initial capital investment while increasing long term operational efficiencies."
"The margin of savings allows us to redirect funding to resources that help us provide better care to our patients and their families. That's our top priority," said McDevitt.
About Children's Hospital
The Children's Hospital of Alabama is the 10th busiest pediatric medical center in the United States. Located in Birmingham, Children's is one of only about 45 freestanding acute care hospitals of its kind in the nation and the only hospital in Alabama dedicated solely to the care and treatment of children. It is licensed for 275 beds. Children's is a private, not-for-profit hospital governed by a volunteer board of trustees. The hospital was recently recognized for the excellence of its nursing care by achieving Magnet designation from the American Nurses Credentialing Center. Children's will celebrate its centennial anniversary in 2011. For more information, visit www.chsys.org.
About Johnson Controls
Johnson Controls is a global diversified technology and industrial leader serving customers in over 150 countries. Our 130,000 employees create quality products, services and solutions to optimize energy and operational efficiencies of buildings; lead-acid automotive batteries and advanced batteries for hybrid and electric vehicles; and interior systems for automobiles. Our commitment to sustainability dates back to our roots in 1885, with the invention of the first electric room thermostat. Through our growth strategies and by increasing market share we are committed to delivering value to shareholders and making our customers successful.
About Johnson Controls Building Efficiency
Johnson Controls Building Efficiency is a leading provider of equipment, controls and services for heating, ventilating, air-conditioning, refrigeration and security systems for buildings. Operating from 500 branch offices in 150 countries, we deliver products, services and solutions that increase energy efficiency and lower operating costs for over one million customers. We are involved in more than 500 renewable energy projects including solar, wind and geothermal technologies. Our solutions have reduced carbon dioxide emissions by 13.6 million metric tons and generated savings of $7.5 billion since 2000. Many of the world's largest companies rely on us to manage 1.5 billion square feet of their commercial real estate.

Visit http://www.johnsoncontrols.com for more information.
---


[Click Banner To Learn More]
[Home Page] [The Automator] [About] [Subscribe ] [Contact Us]