---
HPBCCC Briefing to Focus on the 'What,' 'How' of Building Metrics


ATLANTA –Buildings account for 74 percent of all electrical energy consumption, and 40 percent of our nation's primary energy use. Therefore, understanding how the buildings we spend our time in perform can help us make more informed decisions, saving both money and the environment.
A briefing of the High-Performance Building Congressional Caucus Coalition (HPBCCC)— established by the American Society of Heating, Refrigerating and Air-Conditioning Engineers (ASHRAE)—next Tuesday will highlight the important keys to understanding building performance: building metrics.
Top industry leaders will discuss how building metrics can be used by building owners, tenants and the general public to make more informed economic, energy and environmental choices.
"The building industry has a huge impact on the environment as buildings consume vast amounts of resources and are responsible for nearly half of all greenhouse gas emissions," Doug Read, ASHRAE's program director for government affairs, said.
"Understanding the 'what' and 'how' of building metrics gives owners and tenants the opportunity for greater energy and monetary savings."
The briefing will be held Tuesday, Dec. 14, 2010, 11:30-1:00 at 2325 Rayburn House Office Building.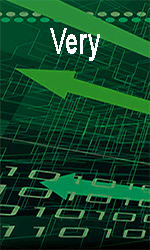 Representatives Judy Biggert (R-Ill.) and Russ Carnahan (D-Mo.), who serve as co-chairs of the High-Performance Building Caucus, will deliver opening remarks, followed by presentations by Thomas Phoenix, P.E., vice chair of the Building Performance Metrics Steering Committee, ASHRAE; Brendan Owens, vice president of LEEDŽ technical development, U.S. Green Building Council; and Ryan Colker, J.D., director of the consultative council/presidential advisor, National Institute of Building Sciences.
Congressional staff and press are invited to attend the briefing by RSVPing to Mark Ames at mames@ashrae.orgor by fax (202) 833-0118 by close of business Friday, Dec. 10.
The High-Performance Buildings Caucus of the U.S. Congress heightens awareness and informs policymakers about the major impact buildings have on our health, safety and welfare and the opportunities to design, construct and operate high-performance buildings that reflect our concern for these impacts.
ASHRAE is an international technical society that fulfills its mission of advancing heating, ventilation, air conditioning and refrigeration to serve humanity and promote a sustainable world through research, standards writing, publishing and continuing education.
For more information about ASHRAE visit
http://www.ashrae.org
---

[Click Banner To Learn More]
[Home Page] [The Automator] [About] [Subscribe ] [Contact Us]