---
CC-Link Celebrates its 10th Anniversary as an Open Automation Network


VERNON HILLS, Ill., December 6, 2010 — CC-Link and the CC-Link Partner Association (CLPA) recently celebrated their 10th anniversary. CC-Link is an open-technology automation network that was originally developed in Japan by Mitsubishi Electric, a global automation equipment manufacturer. During the past decade, CC-Link rapidly gained global market share. CLPA is the independent organization dedicated to ensuring the continued technological evolution of the open CC-Link standard.

"CC-Link offers automation systems suppliers and end users world-class networking options for fieldbus, bit-bus, safety, and industrial Ethernet," said Charles Lukasik, Director of CLPA-Americas. "Due to its large installed base in Asia, CC-Link is the de-facto standard for automation networks in that region. And with its rapidly increasing acceptance worldwide, global manufacturers are finding CC-Link unrivalled in terms of a robust, open networking standard installed across multiple sites and multiple regions."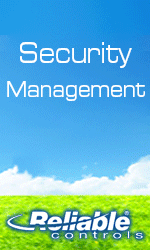 CC-Link has an installed base of more than 7 million nodes and the current rate of growth approximates 1 million nodes per year. The CC-Link Partner Association numbers more than 1,300 members. Today there are well over 1,000 CC-Link compatible devices for fieldbus, bit-bus, safety, and industrial Ethernet applications.

As well as making a compelling case as the network of choice in any critical installation, CC-Link is the ideal open standard for any U.S. or European-based machine OEM or device manufacturer looking for business opportunities in Asia, where many customers want and expect CC-Link as the embedded communications protocol.

"Building CC-Link into products, control systems, and machinery destined for the Asian market is one of the best ways to open sales opportunities in the region," Lukasik said. "CLPA is actively helping American device manufacturers and OEMs enter Asian markets through its 'Gateway to Asia' (G2A) program, which provides assistance with the integration of CC-Link network technology into products and systems. CLPA also provides marketing support via regional branches.

A 10th anniversary event recently took place in Tokyo and was attended by CLPA members from around the world. Manufacturers, OEMs, and device developers interested in learning more about CC-Link open network offerings should call Charles Lukasik, Director of CLPA-Americas, at 847-478-2341 or email info@cclinkamerica.org or visit www.cclinkamerica.org.

About CLPA

The CC-Link Partner Association (CLPA) is an international organization with over 1,300 member companies worldwide. The partners' common objective is the global technical development and adoption of the family of CC-Link open network technologies. Over 1,000 certified products are now available from over 200 manufacturers. CC-Link is the leading industrial network in Asia and is becoming increasingly popular in the Americas and Europe. The Americas headquarters is in Vernon Hills, Illinois. Other CLPA offices are located in Japan, China, Korea, Taiwan, Singapore, Germany, and the UK.











---


[Click Banner To Learn More]
[Home Page] [The Automator] [About] [Subscribe ] [Contact Us]