---
Commonwealth of Virginia Leads Mid-Atlantic in Statewide Demand Response Commitment with EnergyConnect


Innovative GridConnect platform enables statewide entities to earn payments for reducing energy consumption at times of peak demand

December 16, 2010 - San Jose, CA - EnergyConnect, Inc. (OTCBB: ECNG - News), a leading provider of smart grid demand response services and technologies, extended its demand response contract with the Commonwealth of Virginia, which is the largest comprehensive state program in the PJM market. Under this contract, EnergyConnect enables Virginia state agencies, educational facilities and other public bodies to earn payments for reducing energy use during times of peak grid demand.

Participation in the Commonwealth's program ensures advantageous pricing and access to EnergyConnect's multiple demand response solutions. More than 75 state organizations are currently enrolled, including hospitals, municipal facilities, prisons, and educational campuses, making it the largest comprehensive state program in the PJM market. The program ultimately benefits all citizens of the Commonwealth by reducing the need for electrical utilities to build additional generating plants, transmission, and distribution lines.

"Over the past three years, our customers' active participation has helped improve the reliability of Virginia's electricity grid, further demonstrating the positive impact that integrated demand response programs like ours can provide," said Kevin R. Evans, president and CEO of EnergyConnect. "We look forward to continuing our work with the Commonwealth and providing other entities with the opportunity to effectively manage their electricity consumption and make environmental stewardship profitable."

EnergyConnect customers across the PJM service area achieved significant financial and energy benefits from demand response participation this past summer. For example, when an event was called on July 7, 2010, one academic institution in Virginia exceeded its commitment to protect the grid and increased its demand response earnings by reducing electricity consumption by 2000kW, which is equivalent to the amount of electricity needed to power more than 1000 homes during peak hours.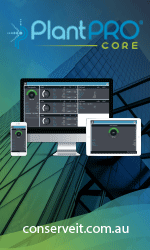 There are many approaches facilities can take to reduce energy consumption without adversely affecting operations or occupant comfort levels. From operating standby generators to adjusting indoor temperatures and lighting levels, EnergyConnect works directly with each participating facility to assess its energy use portfolio and develop non-disruptive ways to reduce energy usage during times of peak demand. Active participation in demand response programs earns users valuable revenue that can be used to fund other necessary resources, such as facility upgrades and energy efficiency projects.
With the renewal, eligible entities now have until March 15, 2011 to sign up for the 2011 season. Organizations interested in signing up should contact George Barnes at gbarnes@energyconnectinc.com.
Forward-Looking Statements
This press release includes statements that may constitute "forward-looking" statements. These statements are made pursuant to the safe harbor provisions of the Private Securities Litigation Reform Act of 1995.
Forward-looking statements inherently involve risks and uncertainties that could cause or contribute to such differences that include, but are not limited to, competitive factors, the success of new products in the marketplace, dependence upon third party vendors, and the ability to obtain financing. By making these forward-looking statements, the Company undertakes no obligation to update these statements for revisions or changes after the date of this release.
About EnergyConnect
EnergyConnect delivers industry leading Demand Response technologies and services to commercial, institutional and industrial consumers, enabling them to manage their use of electricity in response to market prices or regional power shortages. EnergyConnect's GridConnect technology platform provides a scalable, cost-effective, clean technology to enhance the grid's efficiency and reliability. For more information about this leading edge technology or about investor relations, visit www.energyconnectinc.com
---


[Click Banner To Learn More]
[Home Page] [The Automator] [About] [Subscribe ] [Contact Us]